It's almost the end of another year so, as we get to enjoy our various festivities, let's take a gander back over what happened in 2019…
Back at the end of 2018, we were musing about the continuing growth in the cycleway network, although that seemed to be coupled with a growth in people complaining about them too. 2019 tended to follow a similar pattern of cycleways being built (or at least consulted on) and the usual suspects whinging about it all, but it had the added spice of local body elections. In the end it seemed that the grumbles were more in the minority than they realised, given that the cycle-friendly local councillors were generally returned to Council.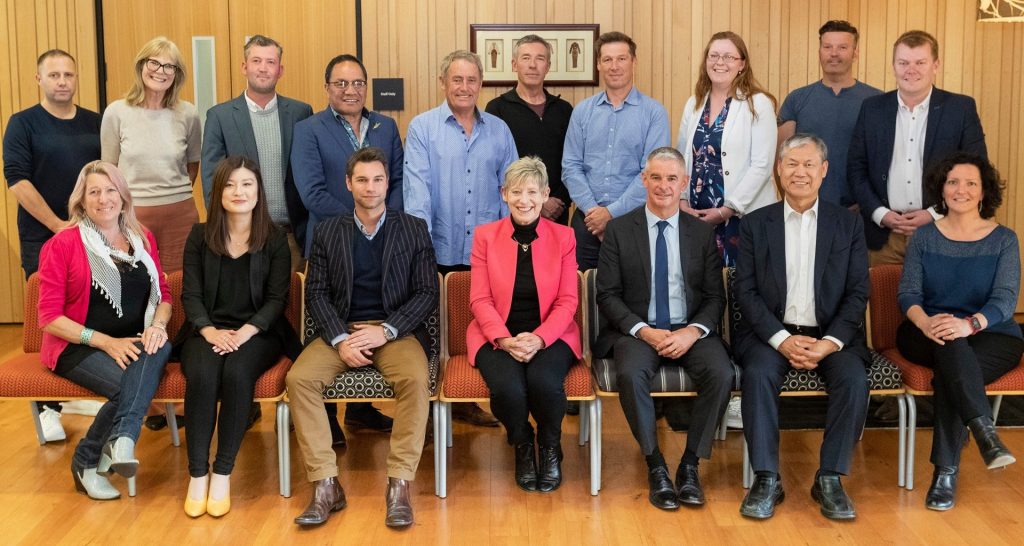 Probably the result was a reflection of the numbers being seen on the cycleways (and around town in general). The SmartView cycle counters continued to show good numbers of people cycling on the "empty" cycleways (and we confirmed that they only count bikes…), and in the past month or so we finally also got to see some 2018 Census data, which also confirmed that commuter cycling numbers had risen notably since 2013. Indeed, on some cycleways, people are having to learn the etiquette of allowing other riders to regularly pass one another… Good to see the demographics of people cycling also broadening over time.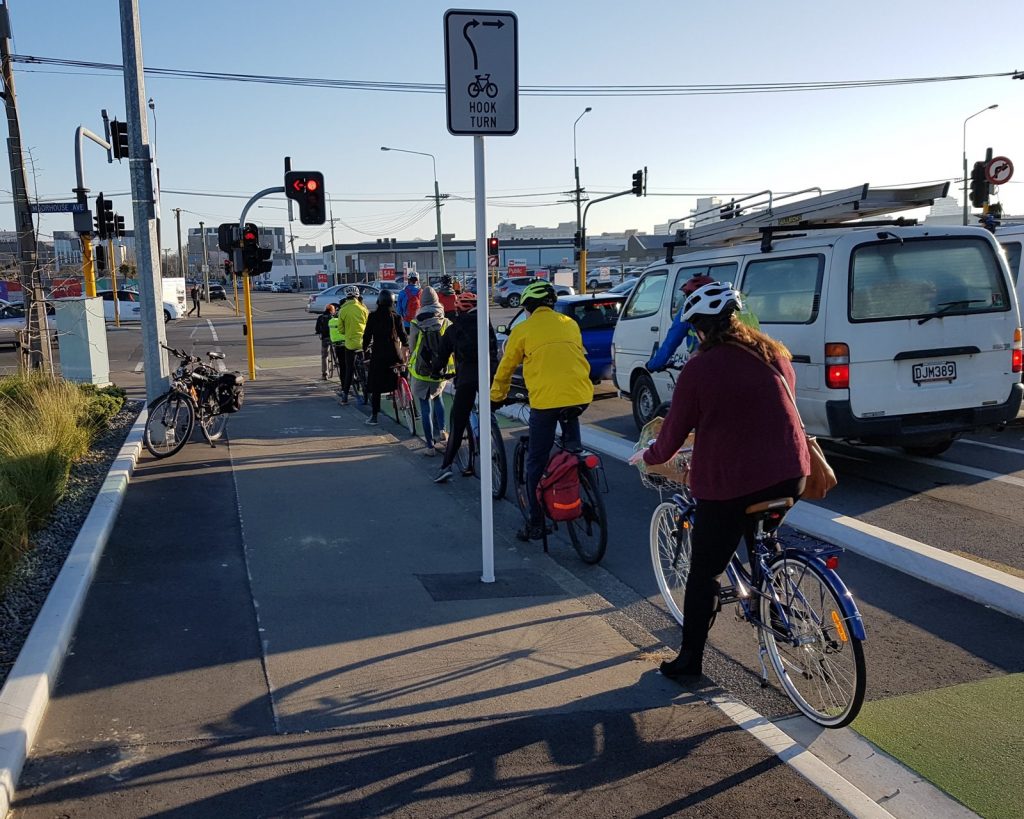 2019 saw not quite so much actually added to the cycleway network. The final stage of Quarryman's Trail all the way out to Halswell was the biggest new section (nearly 4km), but there were also additions to the Heathcote Expressway and Coastal Pathway to enjoy. This made for about 6km of new cycleways around the city and another half-dozen new or upgraded traffic signals at intersections and crossings too. There were also interesting discussions this year about developing a wider regional cycle network for Canterbury.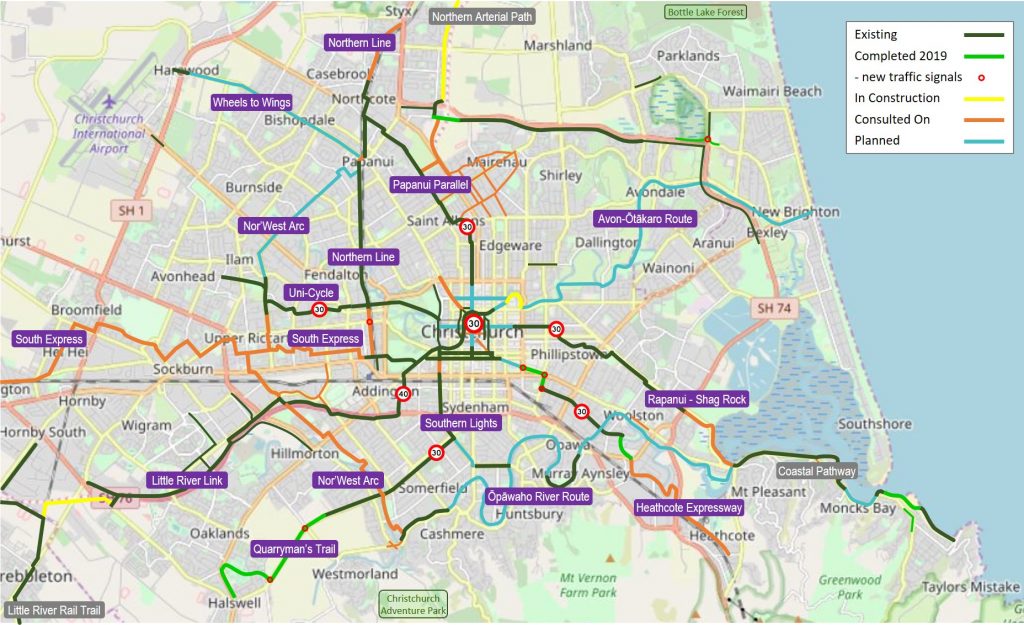 More cycling was also evident in the central city, as people came in to check out the various new developments and many worked out that the simplest way there was by bike (especially with the new Oxford Promenade route through town). This led to its own challenges of sufficient bike parking in some places, but even that was being addressed by year-end. Meanwhile, some of the car parking near cycleways wasn't too flash – hopefully they will learn…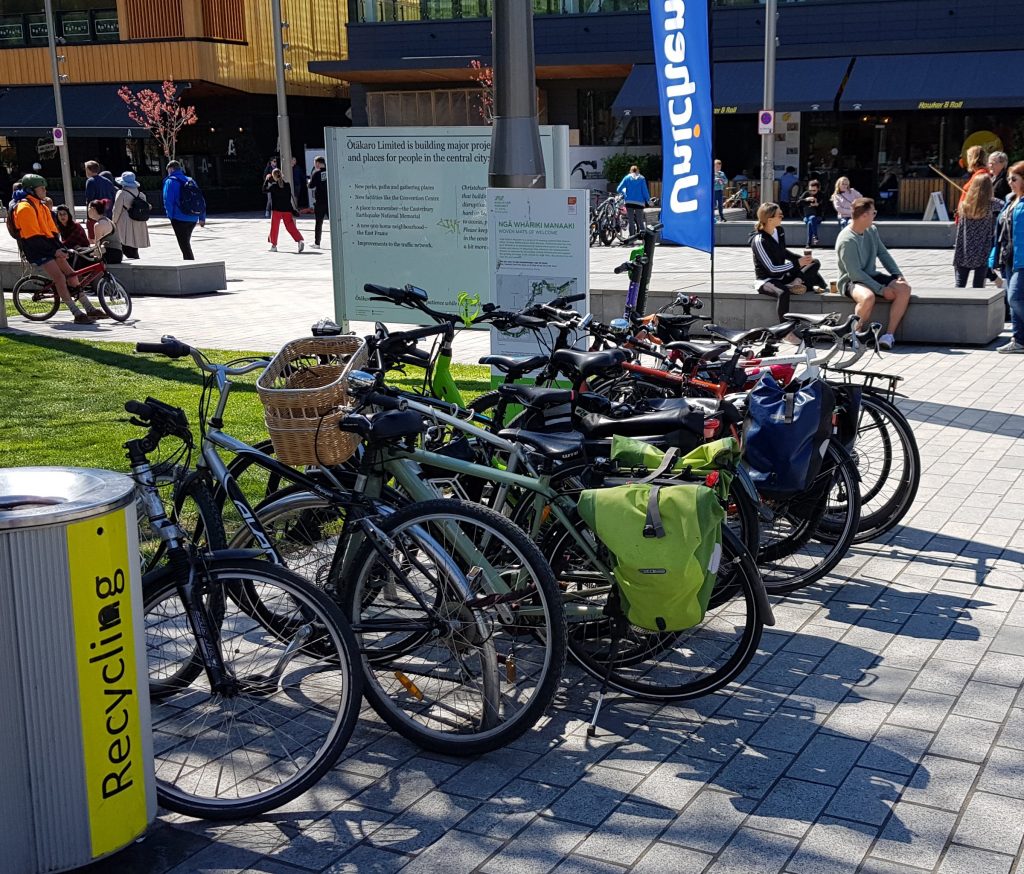 It wouldn't be Christchurch however, without something being "controversial" when it comes to cycling. The massive South Express route certainly attracted some opprobrium for its cost and street impacts when put out for consultation. Even Community Boards were weighing in with some opposition to cycleways. And yet, the reality was so ably demonstrated by a review of the submissions on cycleways in recent years – all of them had a majority of support; in many cases vastly outnumbering the naysayers.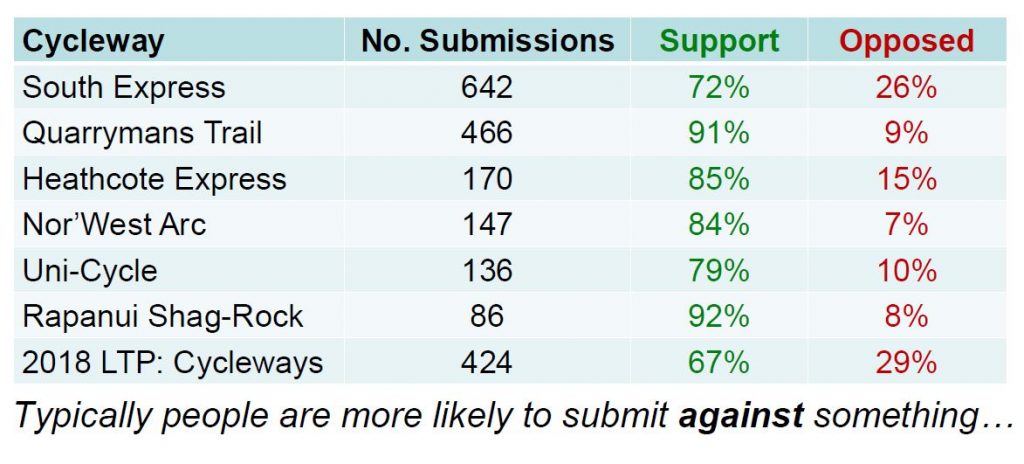 As with other years, locals were spoilt for choice when it comes to cycling events, including the Winter Solstice Ride and Big Bike Film Nights. Biketober was into its third year, again with a wide range of activities to choose from throughout October. The tragic events of March 15th also had a heart-warming follow-up in May when the Peace Train Ride saw a huge number of people visit many places of worship around the city.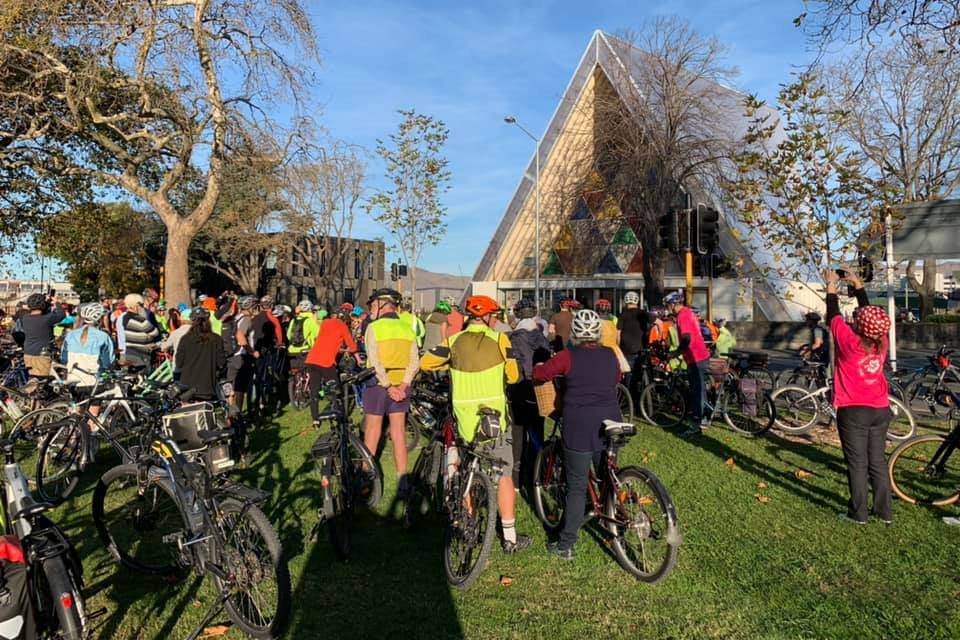 So onto 2020: there are still a number of cycleways ready to be built (this is a useful CCC map of infrastructure projects coming up); e.g. with luck we should start to see the southern section of the Nor'West Arc and the final stage of the Heathcote Expressway underway. The last link of Antigua St between the Quarryman's Trail and the central city should also be upgraded next year; Council will also be working on other little cycle-friendly improvements around the central city. And the pathways alongside the new bits of motorway to the north and south should also be ready to enjoy in the near future.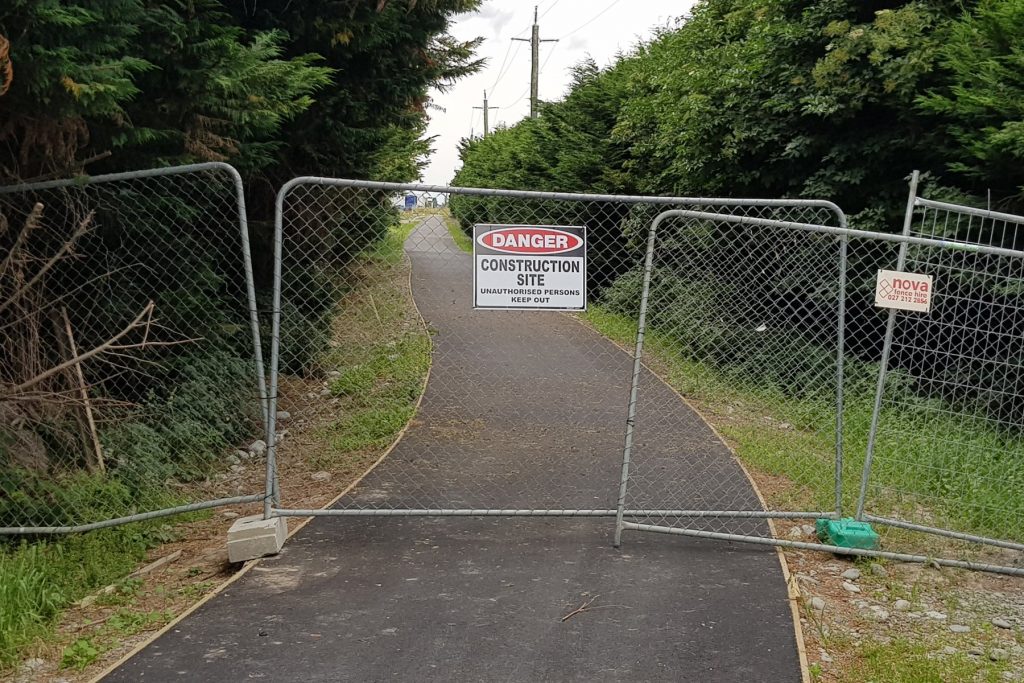 For me personally, I'll probably be trying to limit how much new blogging I'm doing in the coming year (but I'll try to keep the Flashback Fridays coming…). To that end, if anyone is keen to take on a bigger hand in looking after this website, please contact me and we can chat. Failing that, I continue to enjoy receiving all the little post contributions from so many readers; thank you for your efforts and keep them coming! Pedal on…
What was your cycling highlight from 2019?