Time for consultation on another Major Cycle Route, and this one is quite a doozy. The South Express (Puari ki Niho-toto) extends all the way from South Hagley Park to Templeton, passing through various suburbs of Riccarton, Sockburn, Hei Hei and Hornby for a total of 15km.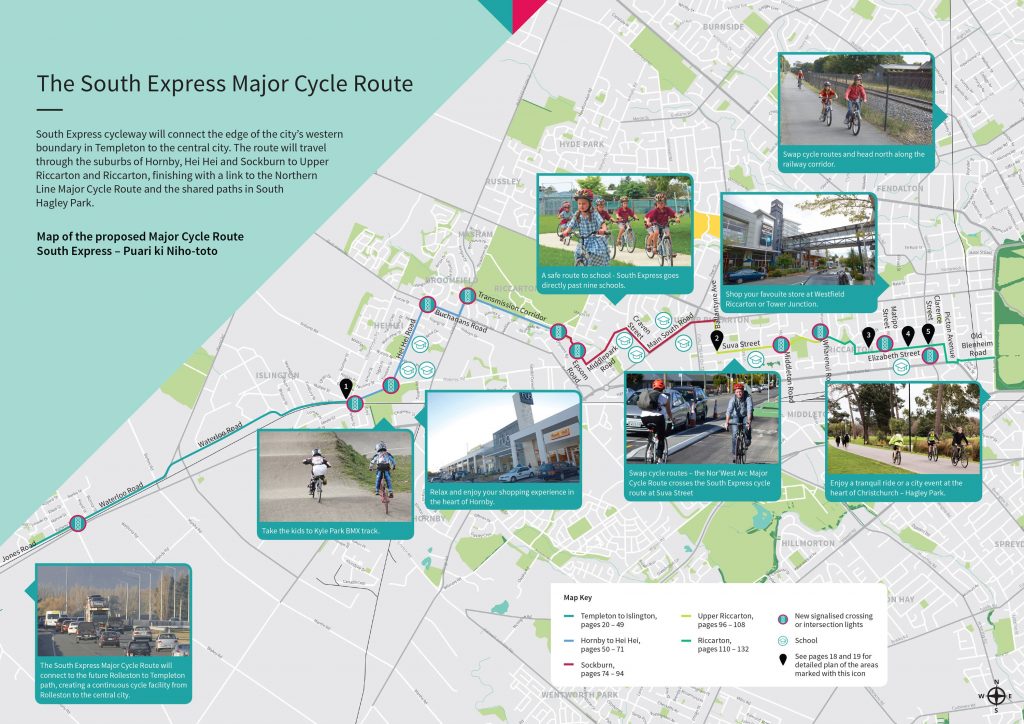 Now normally I would take you through the details of the various bits of the proposed cycleway route. But in this case, that would be an incredibly long blog post – the consultation booklet for this cycleway has 133 pages! So instead, I will just highlight some of the key features and a few initial thoughts.
So what does the South Express cycleway entail:
Most of it features a two-way cycle path, typically 3-4m in width. Through reserves and more remote areas, the path might be shared with pedestrians, but typically along residential streets there is a separate footpath.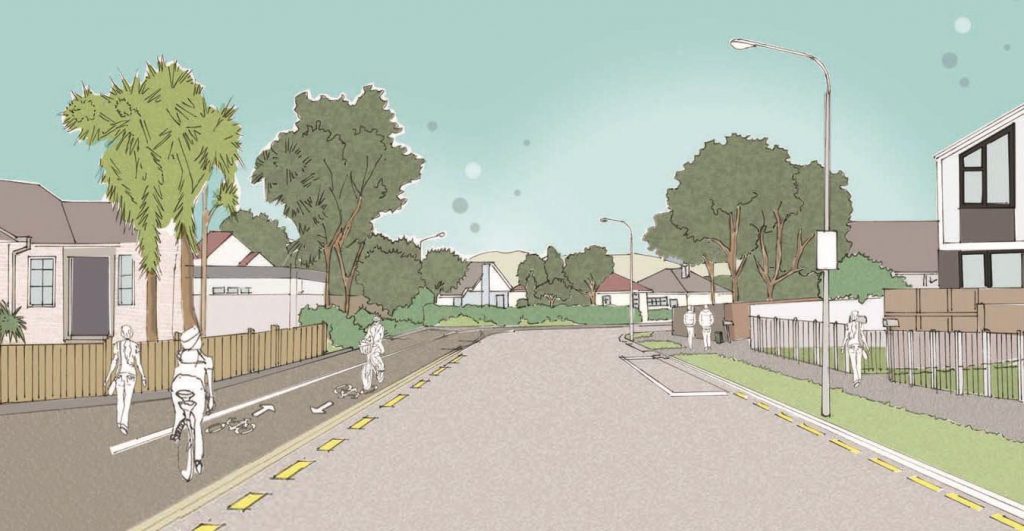 To help riders get across some of the busier roads a series of new signalised crossings are being installed. I counted 18 sets of signals being installed or upgraded along the route.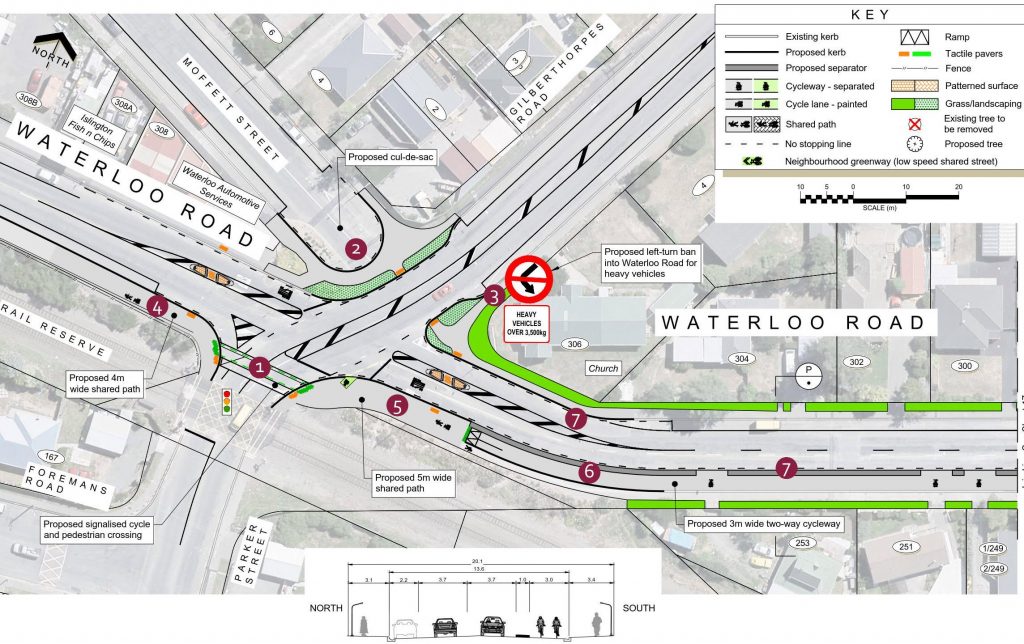 There are a few short sections of neighbourhood greenway (quiet street), some of them aided by some street restrictions. That includes a couple of closures at intersections to create new cul de sac ends.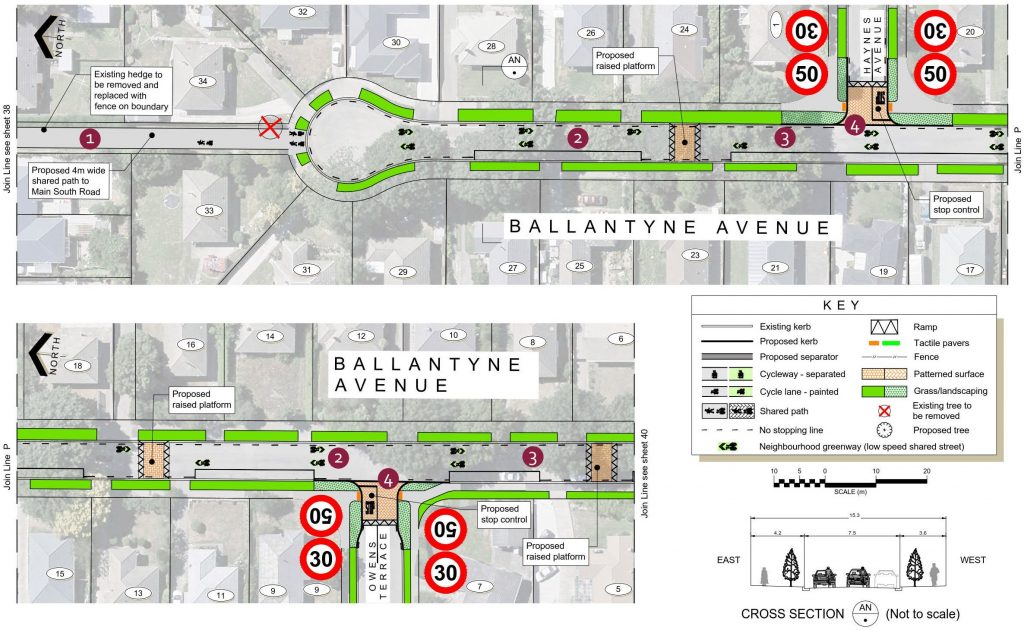 While the original route was nominally indicated as following the railway corridor, generally the final route doesn't, for two key reasons. Firstly, unlike the Northern corridor, the southern rail corridor doesn't go near many major destinations like schools and residential areas; the final chosen route connects many of these. Secondly, it's getting increasingly harder to run cycleways down rail corridors anyway (as negotiations along the Northern Line extensions are demonstrating).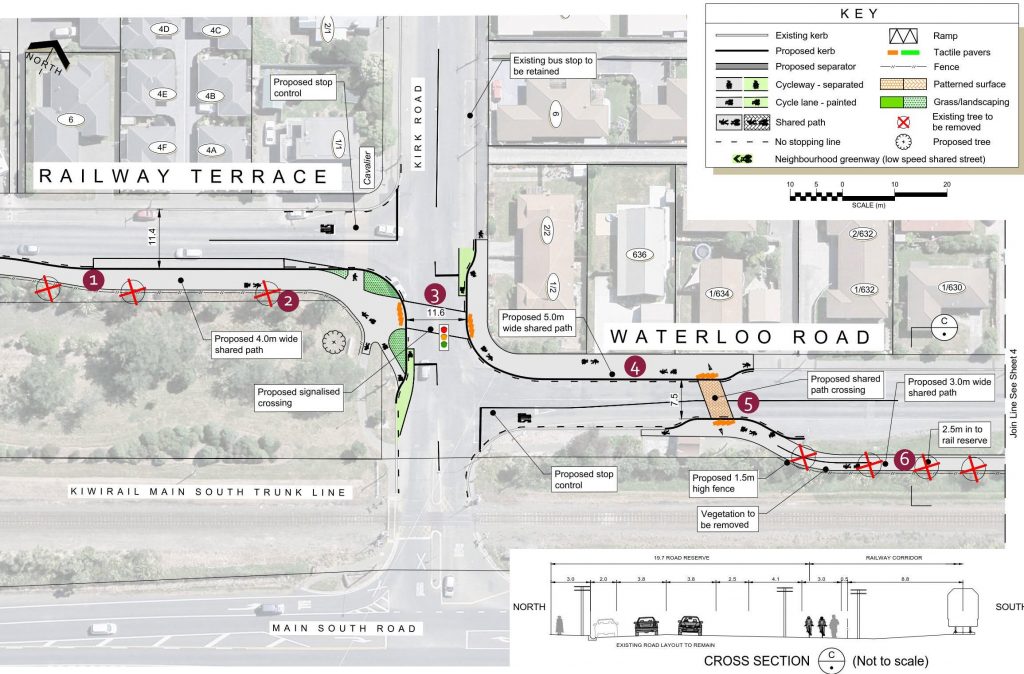 While a lot of the proposed plans look pretty good; there are a few things I could question:
Some of the street crossing points are simply to switch the cycleway from one side of the street to the other; others are where the route heads down a new street. The actual crossing locations often seem rather odd and, coupled with nearby changes of route direction, can result in having to make twice as many sharp turns than seem necessary.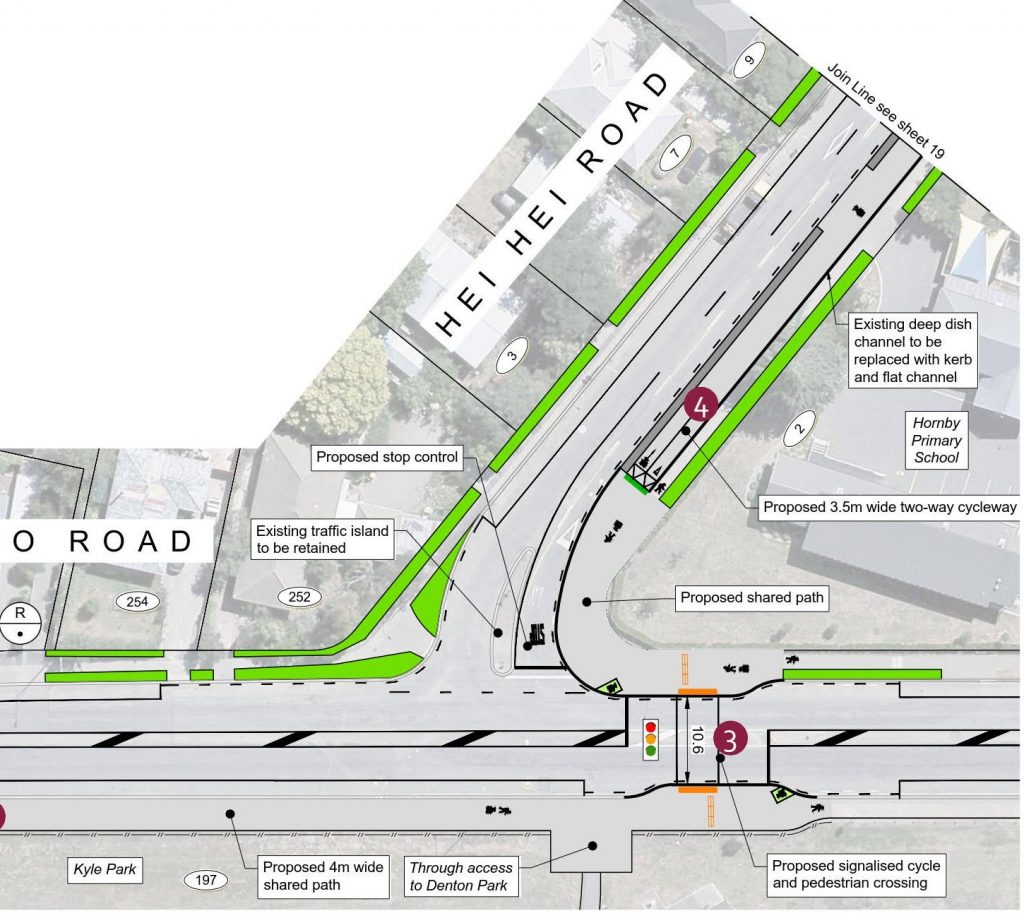 Separated cycleway paths are used quite extensively along the route; understandable for the busier roads, but potentially overkill for some of the quieter sections. For example, Middlepark and Craven Rds in Sockburn have <2000 vehs/day; likewise for Peverel St, Centennial Ave and Elizabeth St in Riccarton. So why not a few more neighbourhood greenway sections, which are typically less expensive to build and result in less parking removal?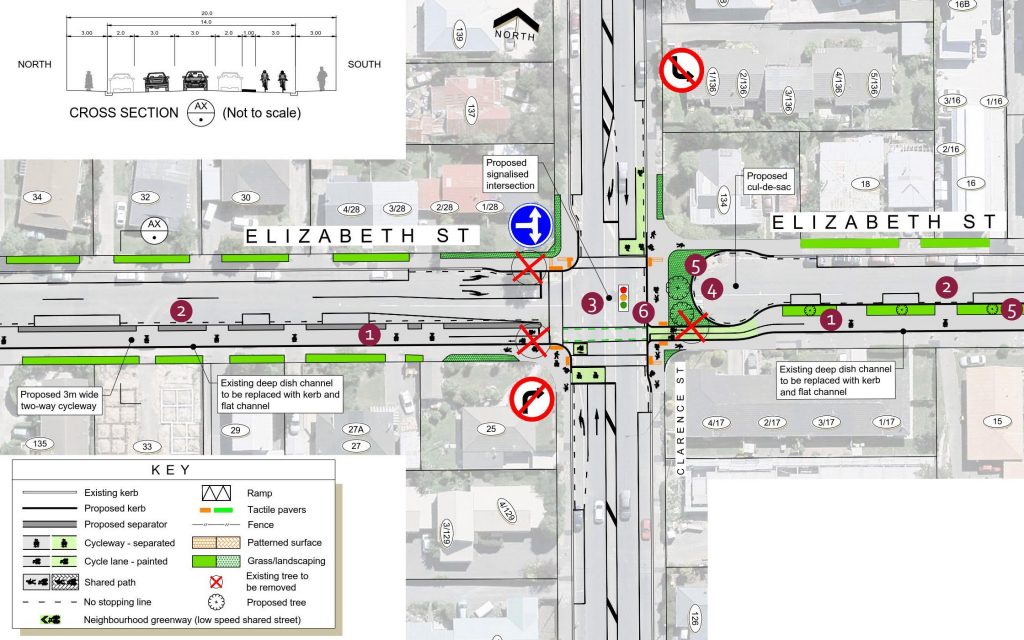 Not surprisingly, The Press has focused on the "controversial" elements of the proposal, such as the proposed cul de sac and diagonal intersection street closures along the way. I guess residents could view them in two ways; that they might have to go around the block for some trips, or that they might get a nice quiet street out of the exercise. We shall see what the submissions say…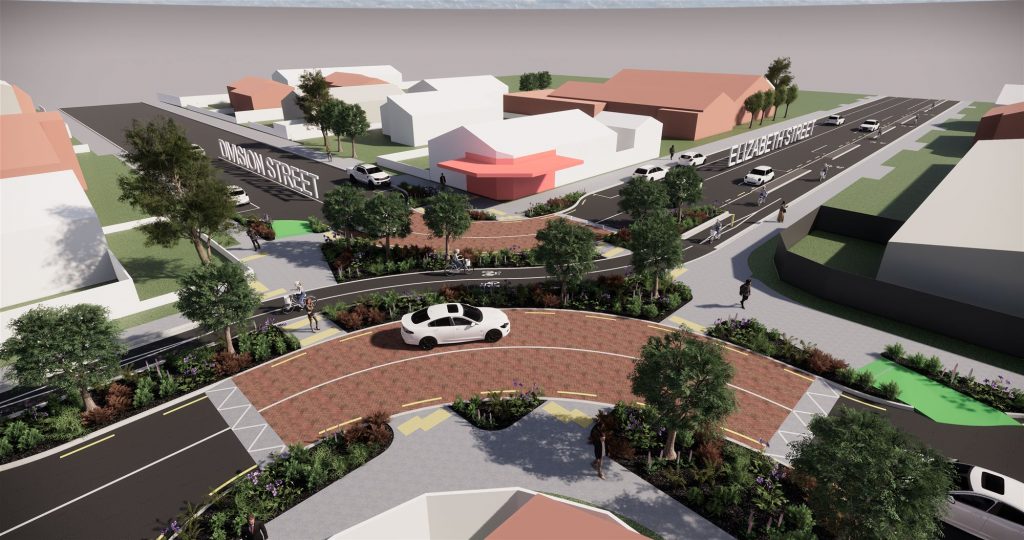 If you want to know more, you might want to attend one of the information sessions coming up soon where you can see the plans in more detail and talk to cycleway designers about the proposal. There are three planned sessions:
Tue 12 Feb – 5pm to 7pm (presentation from 5.05pm), at Wharenui Recreation Centre, 73 Elizabeth St, Riccarton
Thu 21 Feb – 5pm to 7pm (presentation from 5.05pm), at Riccarton Library, 71 Main South Rd, Sockburn
Mon 25th Feb – 5.30pm to 7.30pm (presentation from 5.35pm), at Hornby Primary School, 190 Waterloo Rd, Hornby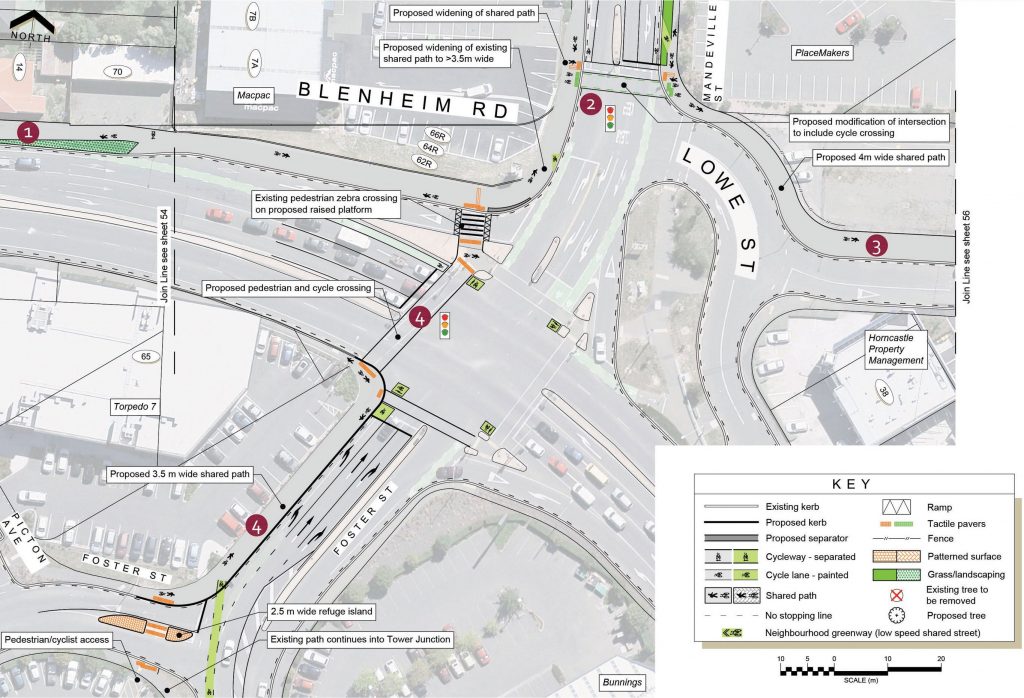 There's a lot to take in along this route, and you might only be really interested in part of it relevant to you. Nevertheless, take advantage of the public information meetings, and get a submission in by Wed 3rd April (extended from original due date of 20th March).
What do you think of the South Express cycleway? Have your say!