The shortest day of the year is almost upon us – and in Christchurch that means it's time for the annual Winter Solstice Night Ride! For the 8th year running, people from all over the city will be congregating in North Hagley Park with their "blinged up" bikes to take part in a fun ride in the dark, followed by a bit of socialising afterwards around town.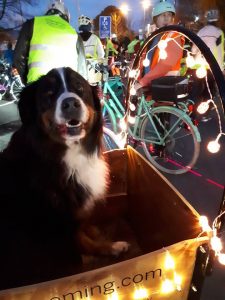 Details:
When – Friday 21st June, meet at 5pm for a 5.30pm start (safety briefing before then)
Where – Just inside the Armagh St entrance to North Hagley Park (aka the "Mickle Gates")
What – a leisurely ride around North Hagley Park's paths, finishing at the Pegasus Arms on Oxford Terrace Promenade and other local eateries for a beer, hot chocolate, or whatever!
How – Marshalls along the route will guide you the right way. Remember, it's not a race – chill out and make sure everyone has a fun, safe time.
What to bring – you, some warm clothes, your bike, your bike lights, and anything else suitably bright and "glowy"!
What else to bring – Your family and all your friends! (make sure that any littlies on their own bikes are OK with getting all the way around the Park)

It's amazing to think what this event has become, from a relatively simple affair back in 2012. Winter's worst has only threatened a couple of times (e.g. the hardy 50-odd who ignored the snow flurries in 2013) and the crowds have grown over the years – especially great to see the growing numbers of families coming along for the ride. 2017 saw our record attendance of 452 people – can we top that this year?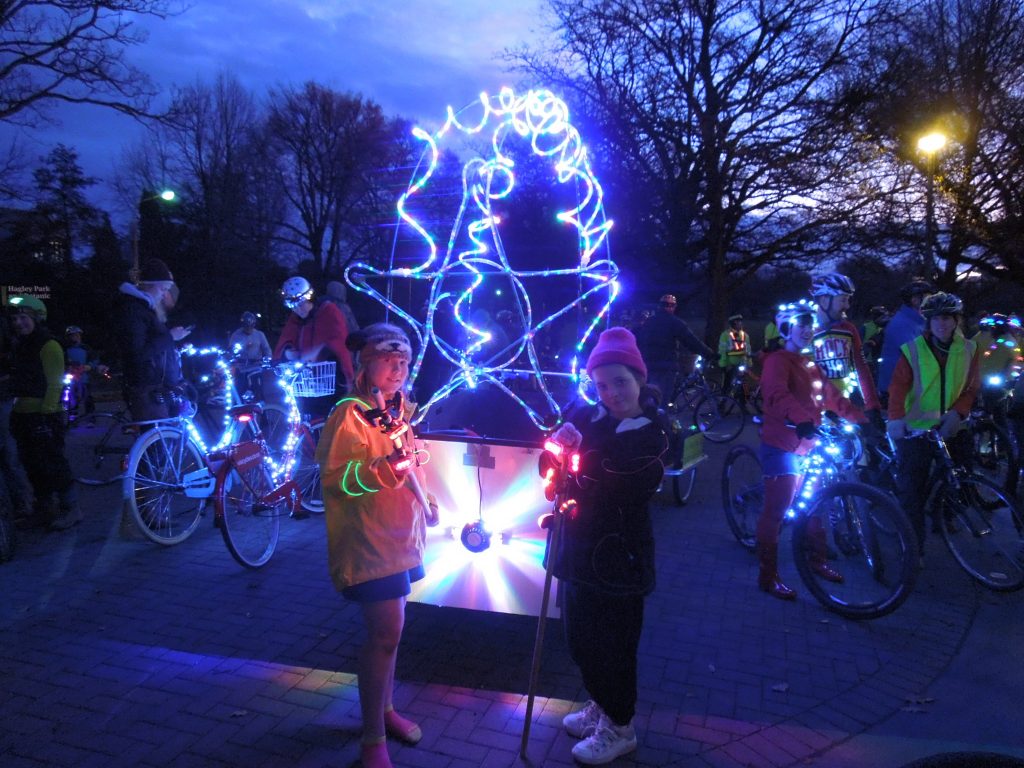 Also great to see the growing creativity in lights and other "adornments" on people's bikes each year. As per usual, there will be some prizes on offer for various categories of decoration, so get creative!
The forecast is looking pretty good for Friday night (any cancellation will be announced on the Facebook page by 4pm), so come along and join the fun!
Will you be along for the Solstice Ride this year?