Oh ye of little faith… the wet and snowy weather clearly put a lot of people off taking part in this year's Winter Solstice Ride last night. But, apart from a couple of brief squalls, the Ride itself was relatively dry and calm (about five minutes after I got home, the big wet returned again…)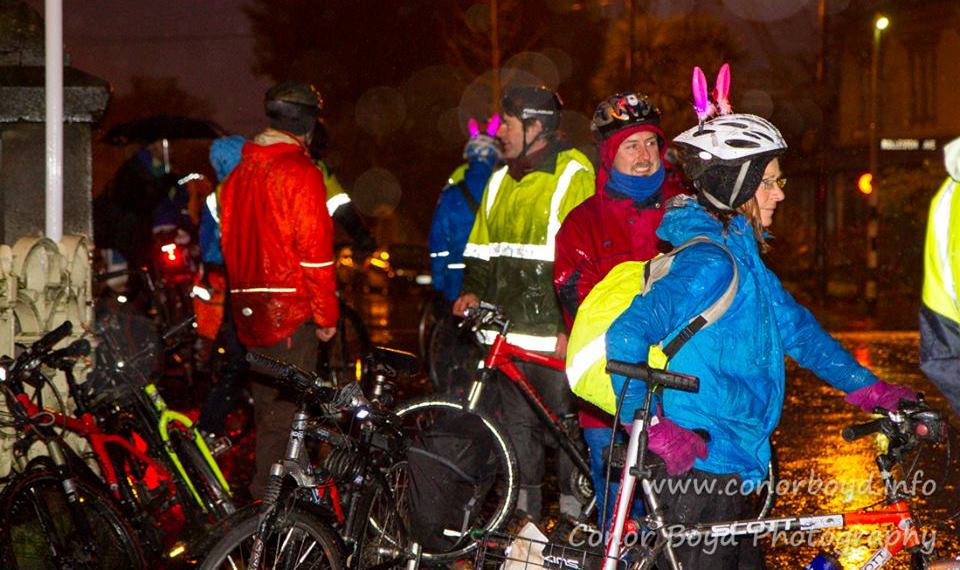 In the end, about 50 keen souls descended upon North Hagley Park for a leisurely ride around the pathways (which for the most part were surprisingly puddle-free). As you might expect, sturdy wet weather gear was the order of the day (even at least one umbrella in the flotilla). Amongst the array of various flashing and glowing lights, I noticed some Xmas tree lights, some glowing bunny ears – if you were to believe the photos there were also some light-sabers, but that may have been a trick of the light (would have been a cool idea though).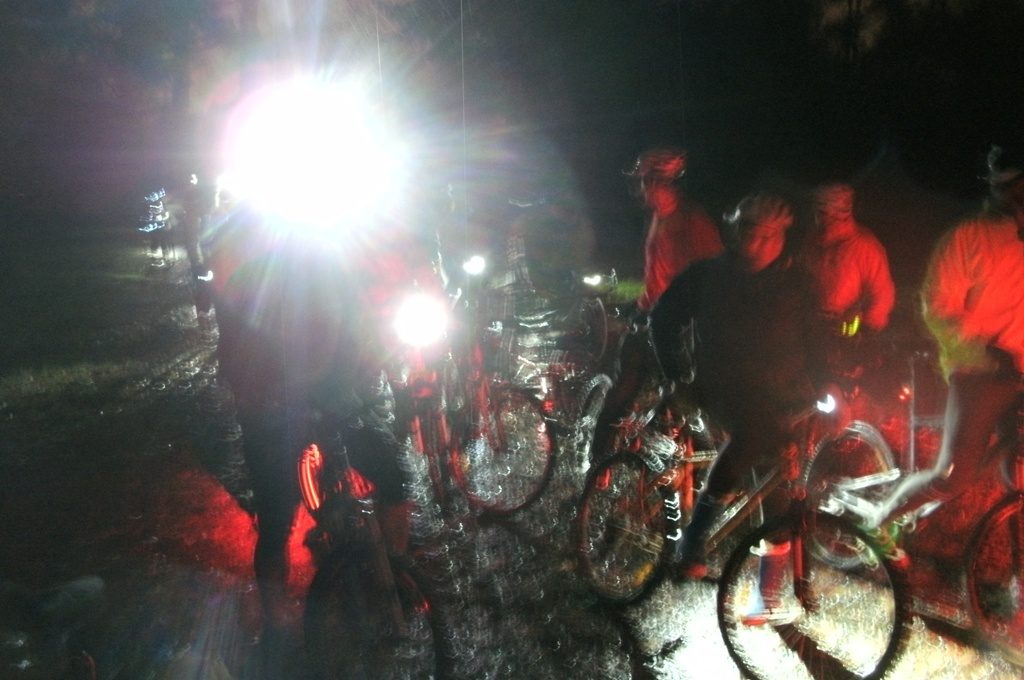 It's the ultimate irony that the timing of the Ride (the shortest/darkest day of the year) means that it's really hard to get decent photos unless you have the right gear (which I certainly don't). Fortunately, there are people better equipped than me for that, so if you want to see more of the evening's ride in vivid techni-colour have a look at Conor Boyd's magnificent photo collection from the night.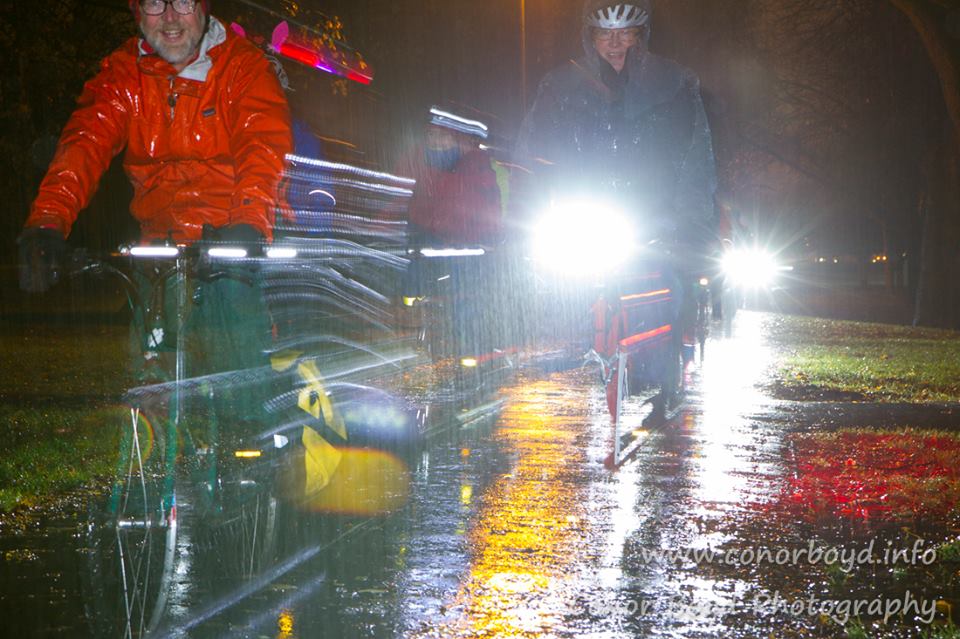 After the all-too-brief (did I just say that?) ride around the park, many of the faithful then moved on to Fiddlesticks Bar, where we were fantastically looked after by the team there, with a nice warm room to socialise in and plenty of mulled wine, hot chocolate, and other drinks and nibbles on offer. Many thanks to Fiddlesticks for their wonderful hospitality!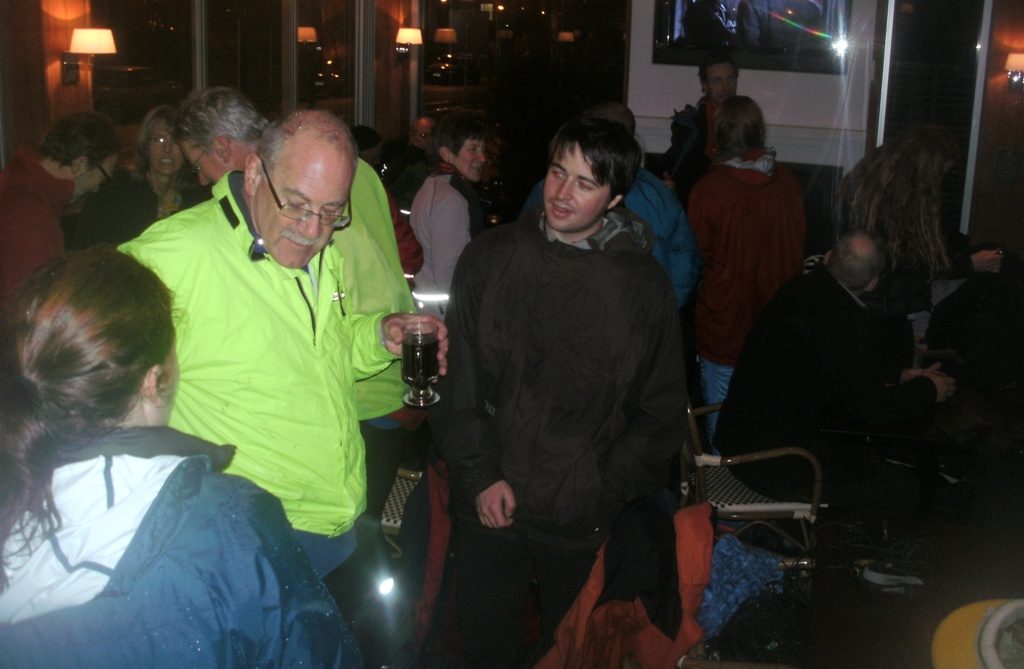 If you missed the fun this year, no doubt Ian is already planning next year's event (let's hope the weather gods are not quite so cruel in 2014). But if you like your cycling in warmer climes, there will probably be another summer solstice ride to enjoy in December – stay tuned!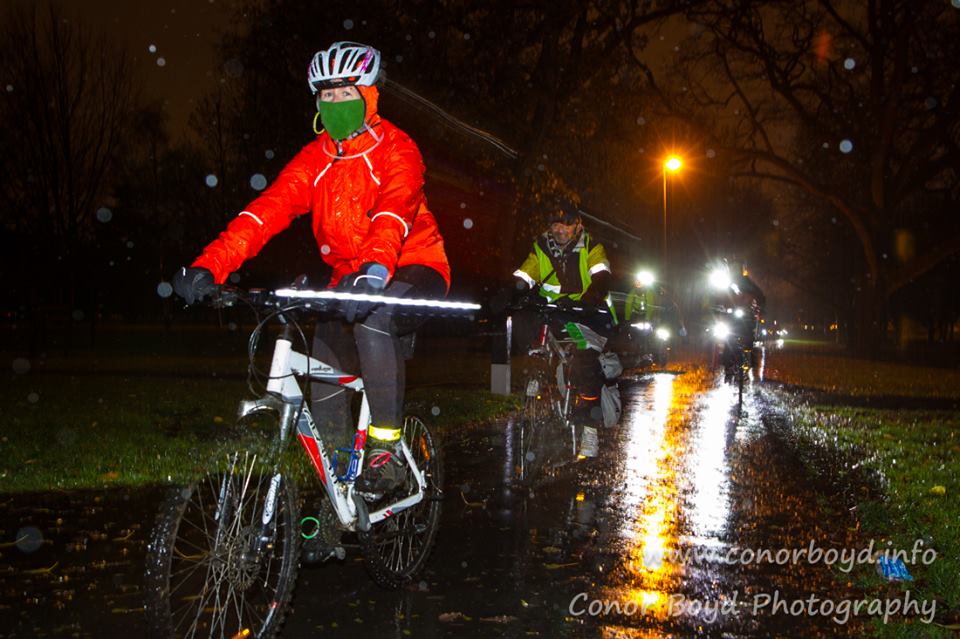 Did you brave the weather to go for a ride?