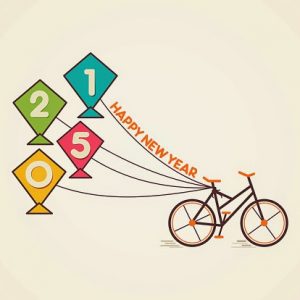 Another year ticks over and so, here at Cycling in Chch, it's time to reflect on what has happened over the past year for cycling in the city and what's to look forward to in the year to come.
At this time last year, we were musing that the planning work might start to turn into more concrete stuff on the ground this year. However the planning work is taking longer than might be hoped (the price you'll pay for world-class infrastructure…); in particular it was identified that the various "democracy" steps to get past Community Boards, public consultation, and the like, could lead to 40-week timeframes from go to woah. So while there have been a few early teasers installed around the city, the main theme for 2014 has been the transition from general cycleway planning to detailed project specifics. Over the year we've seen details emerge for consultation on sections of the Uni-Cycle route, the Papanui Parallel cycleway, and the central city "Accessible City" works, and generally they look pretty good.
Cycle safety was a common theme this year too, both locally and nationally (even if I still think it's more about perception rather than reality…). Two unfortunate cycle fatalities in our city this year served to highlight what the Major Cycleways were trying to achieve, and the hint of a slightly longer timeframe was quashed pretty quickly by public and Council alike. Meanwhile the national Cycle Safety Panel looked into great detail at how to improve the current situation and NZ, and presented their well-received final report to Government in late December – let's see what their response is next year…
While better cycle infrastructure has a key role, some of our posts identified that better behaviour also plays a part in happy cycling. That can include getting motorists to understand what "sharing the road" actually means, or how we can better "share the path" with pedestrians. Trucks and bikes need to learn to play better together too when they can't be separated. It also means making sure that our bike lights are not bugging others… As the Major Cycleways roll out, expect to see more promotions from City Council about how everyone can best use them (from the point of view of rider and non-rider alike); already this year we saw promotions reminding everyone that cyclists are people too and to take a second look before moving.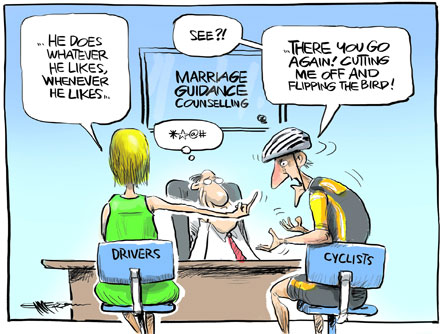 It's also good to keep learning from others, both what to do and what not to do. The international VeloCity Global cycling conference came to Adelaide this year, and that was a great chance to see what is happening around the cycling world, as well as in Adelaide itself. And locally the 2nd 2WALKandCYCLE conference was held in Nelson, providing another opportunity to learn about best practice (and to see what the locals had been up to). Some of our guest posters have also been seeing what's happening elsewhere, from Shanghai to London via Lisbon.
Looking forward to 2015, you can expect to see a lot of physical works underway around Christchurch. Already the central city transport projects are under construction (the new wide South Hagley Park pathway is quite a sight to behold). And the first part of the Uni-Cycle route will be done by mid-year. I'm also looking forward to more tangible progress on the Coastal Pathway and Avon River pathways and maybe the exciting mountain bike park plans we saw will also get the big tick for construction too. Nationally, expect to see more cycleway funding too, as the incoming Government's election promise of significantly more funding in this area is already getting traction.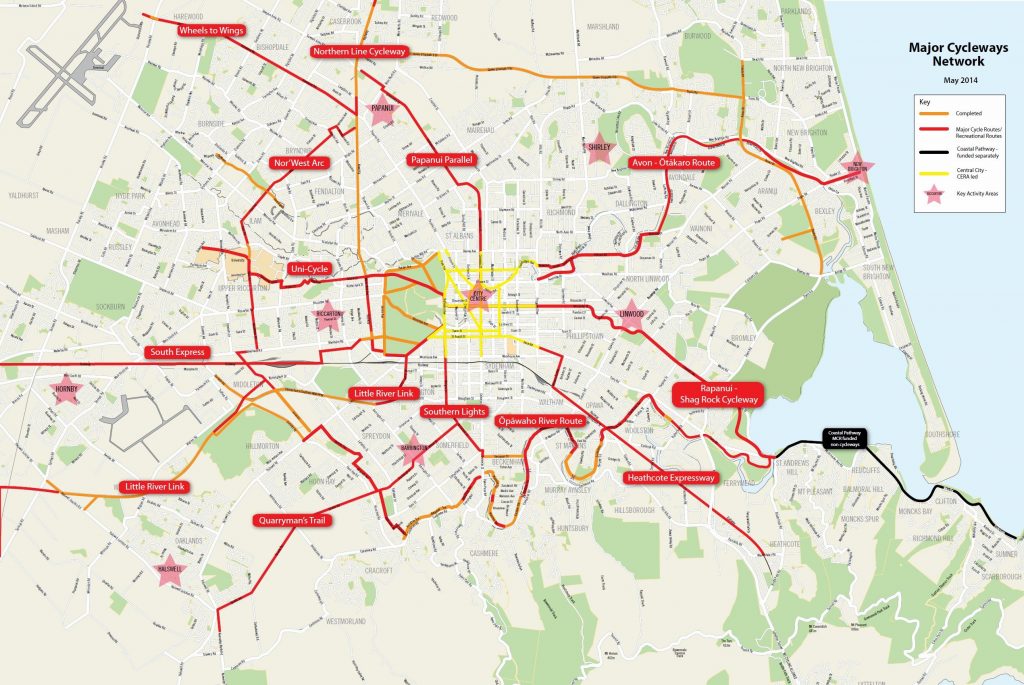 So far, the initial parts of the Major Cycleways have been relatively uncontentious. However, having seen some of the designs for the planned next bits, this is where the City Councillors will earn their keep, dealing with some of the proposals to remove on-street parking or restrict traffic as part of them. So keep an eye out for these consultations and let your Councillors know of your support for them (funnily enough, they only tend to hear from those who stand to lose out…).
The other exciting development just at the end of this year was the successful crowd-funding for the Public Bike Share pilot. I look forward to seeing that set up around the city in the near future. I hope to also see the ongoing good efforts by ICECycles and RAD Bikes continue to help support the cycling culture we have in this city, so that everyone can have a chance to cycle if they want to.
And let's hope we see more events celebrating just going for a ride, like the past year's Cycle Colombo, Winter Solstice ride, and Lazy Sundays. Not sure if we'll get another chance to do the fantastic Tunnel Ride again soon though…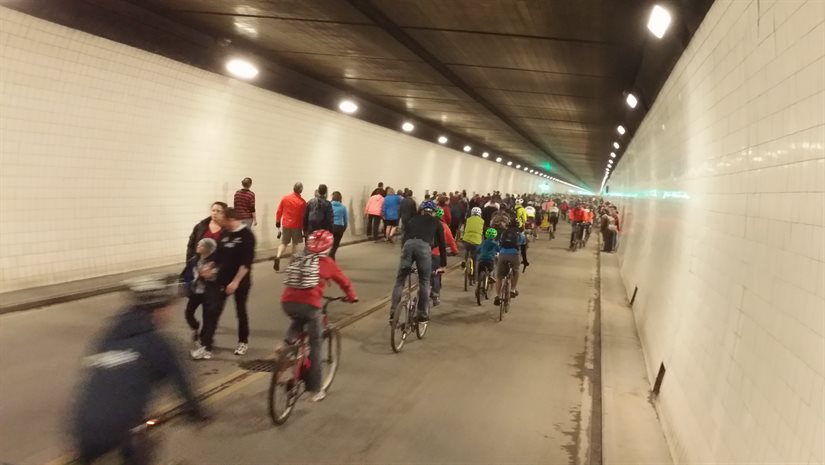 Thanks for all your readership, support and comments this past year; I really appreciate making that connection with you all. Please keep spreading the word out there to friends and family who also want to see a better cycling-friendly Christchurch in the year(s) to come – we'd love to have even more regular readers! And thanks to my fellow bloggers, regular or one-off, your contributions are all greatly appreciated (especially when I'm too busy to write one!). Next year I will be doing some extensive travel in the US and Europe, so I'll report back on interesting things I find over there, stay tuned…
What did you think of 2014 for cycling? What are your hopes for 2015?