With all the planning and talk about cycleways and other ways to improve cycling in Christchurch, it's nice when we can actually start to see some stuff on the ground. Just the other week, it was confirmed that the first Major Cycleway Route, the "Uni-Cycle" from town to Ilam, will be constructed this summer (recall that recently there was consultation on the part near Matai St East). However in the meantime, there are already signs of other activity out there:
South Hagley Park ped'n/cycle signalised crossing

Glandovey – Idris intersection upgrade (click for enlarged view)

Marshland / Prestons intersection upgrade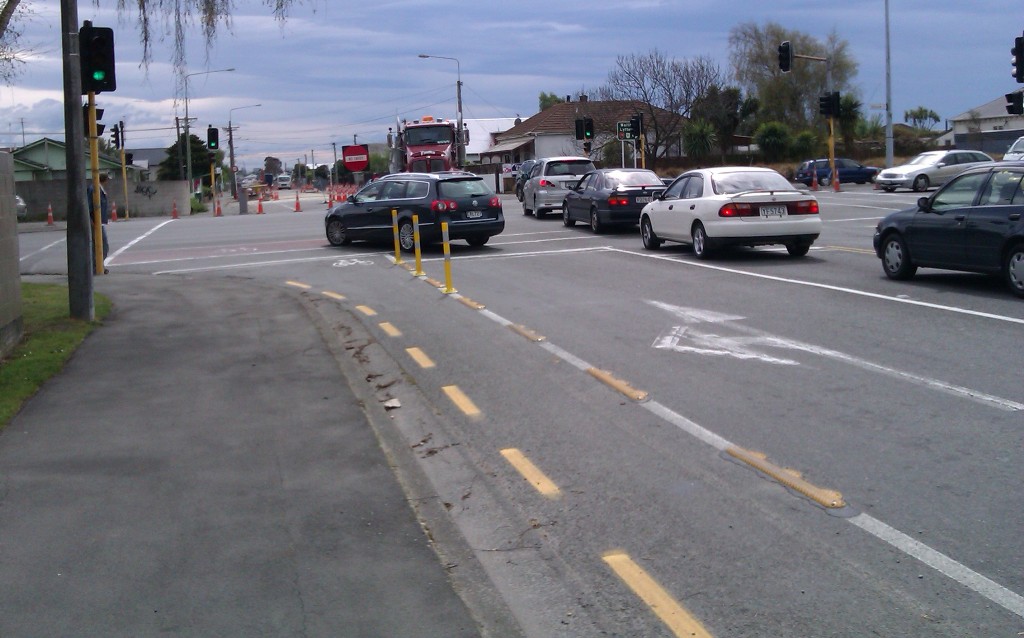 The flagship Major Cycleways will no doubt receive a lot of attention when they start to get rolled out, but it's nice to know that there are other little improvements for cycling continuing to happen around the city.
Have you noticed any other little cycling improvements happening around the city?