I've been a bit remiss in getting out an article about this exciting venture. We've talked in the past about some of the initiatives to get a public bike-share scheme up and running in Christchurch. Now it's almost a reality – but your support is needed to get it over the final hurdle!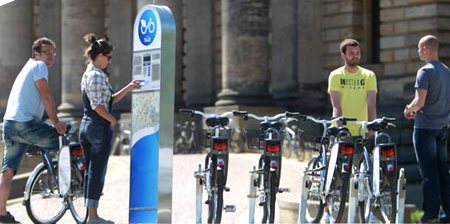 The ever-persistent Robert Henderson from Bicycle Ventures is looking to fundraise the initial setup costs (leasing requirements and installation of the bike stations) to get Bike Share on the ground in Christchurch. The aim would be to start with a two-year trial to build 3-4 stations around the central city, with 6-10 bikes at each. A corporate backer has offered to fund the operating costs of the scheme if they can "crowd fund" the initial set-up costs – about $45,000 (those fancy bike stations don't come cheap…).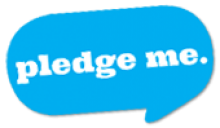 If you haven't come across "crowd funding" before, it's a clever way to seek donations for a worthy cause using a webpage and online donations. We highlighted a previous venture to get local cycling magazine Journey underway using crowd-funding. Basically anyone can "pledge" a certain amount of money towards a target amount identified by the project team. If the target is reached – great, your donation is paid out (usually via credit card or PayPal) and the venture gets underway. If it doesn't reach the target, no money changes hands. Various organisations have been set up to help facilitate these crowd-funding campaigns, including PledgeMe (being used for this one), Givealittle, and Pozible.
With the proposed scheme, to use a bike you pre-register online once ($4 registration charge). Then you can just turn up at any bike station, log in to the kiosk and pick up a bike (which comes complete with its own helmet and combination lock). Trips less than 30 minutes between stations are free, with a charge for longer rides. This makes it great for tourists looking to have a wander around the city, or for locals just trying to get quickly across town.
You can offer any support that you are able to, from $5 upwards. For those that donate bigger amounts, there are also some great rewards available, including free gifts, entries into prize draws, and extended free riding time when the scheme starts. Thinking of what to give your bike-mad someone for Christmas? Why not gift them a membership that allows them to use the scheme? Got a few spare dollars in the corporate promotions budget? Why not get your organisation to be a major sponsor of the project?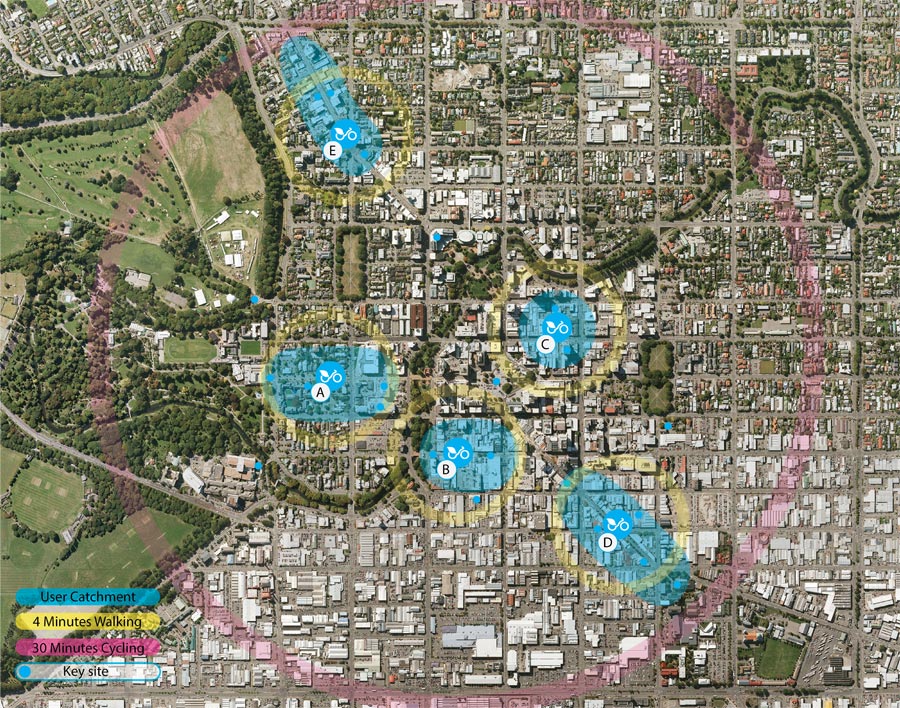 However, the clock is ticking! Pledges will only be confirmed if the $45,000 target is reached by 8pm on Sun 21st December. Already the fund is nearly halfway towards that target, but it will need a big push in this final week or so. So spread the word to all your friends and family. If the campaign manages to exceed the $45,000 target, that will simply mean that a greater number of bikes and stations can be installed in the pilot – so it's a win-win!
To make a donation, just go to the PledgeMe webpage for this campaign (which also has lots of other useful information and frequently asked questions about the proposed scheme). If you haven't used PledgeMe before, you'll need to set up a user account first – pretty straightforward.
Would you like to see a public bike share scheme happening in Chch?