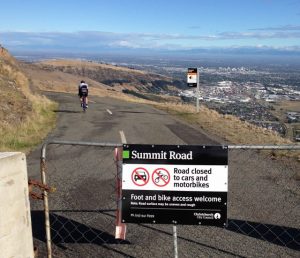 If you're looking for somewhere new to go for a ride, what about looking up? Earlier in the year we mentioned that a part of the Summit Road had been re-opened exclusively to walkers and bikers; now a further section has been re-opened, extending the traffic-free section.
Following the Canterbury earthquakes, the Summit Road was closed due to the significant rockfall risk (as were adjacent tracks). Since then, work has been done to address the geotechnical hazards and remove hazardous rocks to reduce the risk to people using the road and paths. You can now ride traffic-free from Rapaki Saddle past the Bridle Path and over to Mt Pleasant saddle (just past the gondola access), a distance of nearly 5km.
To get there you have a couple of choices. For the keen, you could of course bike up there via one of the various roads or tracks (if you were wanting a reasonably gentle climb, I'd probably recommend the Rapaki Track as the "best" option). Alternatively, you could just drive up to the Summit Road with your bike onboard and park at the gate near Rapaki Track, or further west like the Sign of the Kiwi or Victoria Park.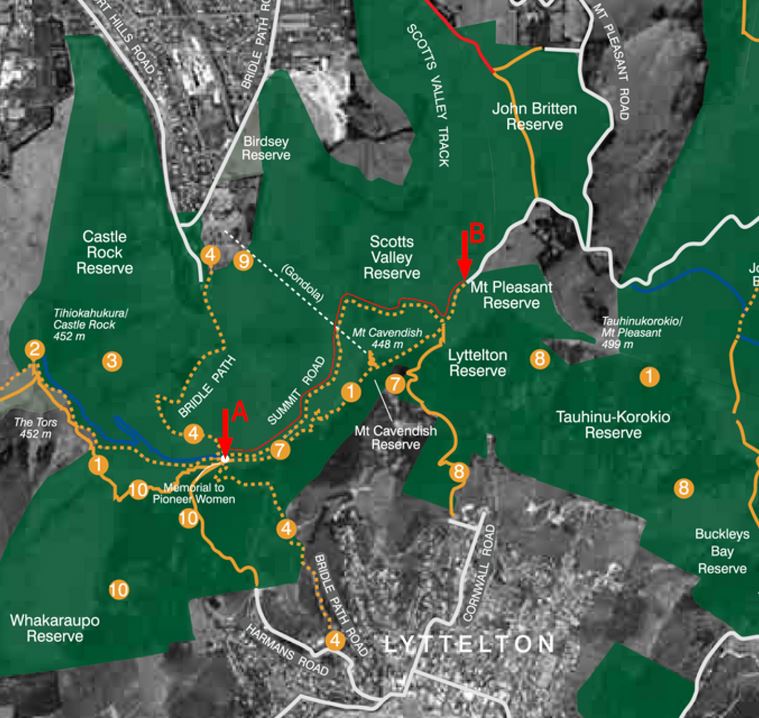 Hopefully we will see more of the remaining parts of the Summit Road reopened to non-motorised traffic in due course. It would be nice to think that this could become a permanent feature of this popular biking area.
Have you tried biking the Summit Road traffic-free section yet?