As spring kicks in, and a few more new cycleways appear, more people might be thinking about getting into cycling around Christchurch. That's great to see (especially with Biketober just around the corner too) but for some newbies, there might be a few "rookie mistakes" that make the experience not as nice as it could be. The worst thing that could happen is that the experience puts that person off trying again.
We've previously suggested some handy guidelines for getting into bike commuting. Hopefully these will be helpful for anyone starting up. But here are a few other things to watch out for:
A common mistake when starting is to cycle along the same route that you previously drove to work/study. The problem is that this often involves a number of busy roads, and typically without great cycleway protection. Have a look at the city cycle map and see if there is an alternative route that takes in some nicer options (e.g. quiet streets, shared paths, separated cycleways) – or someone for route suggestions. One advantage of biking over driving is that you can make use of non-road connections not available to driving, e.g. some alleyways, greenspaces like Hagley Park, and other useful corridors like the Railway Cycleway).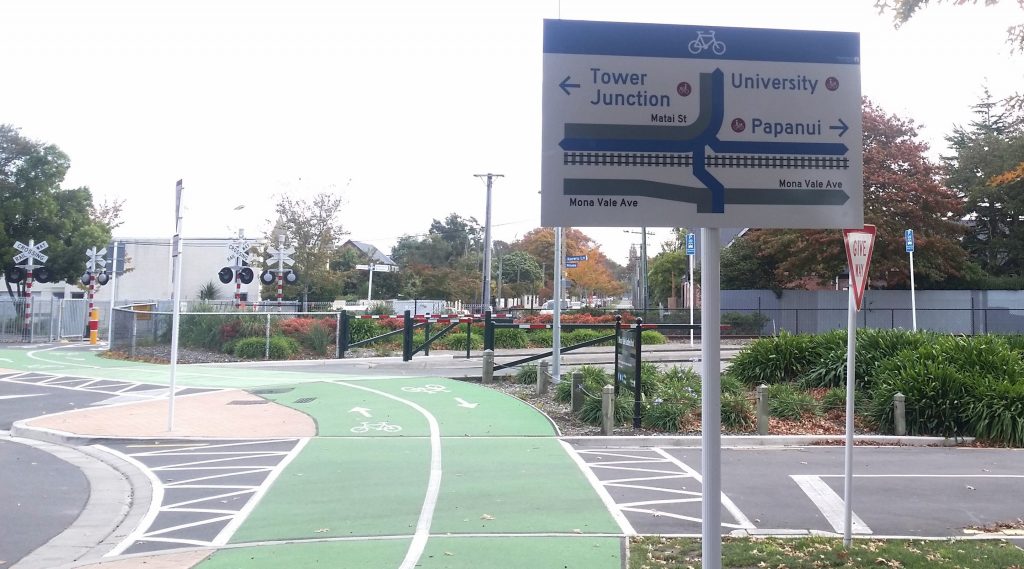 People who haven't ridden much before can find that they are a bit "saddle sore" on their first few rides, and may wonder if that is an ongoing price to pay for biking. The good news is that generally it is something that you get used to over time. A different saddle, use of non-chafing cream, or padded shorts can help as well; another option is to build up your riding distance over time as your tolerance grows.
A common behaviour with many new riders is hugging the kerb and parked cars. This is a natural instinct for those a little wary of passing traffic; unfortunately it actually ends up increasing the risk when swerving out around parked cars ("she came out of nowhere!") or of getting hit by opening car doors. Far better to maintain a consistent path out in the line of view of passing motorists, and also to keep a clear distance from parked cars.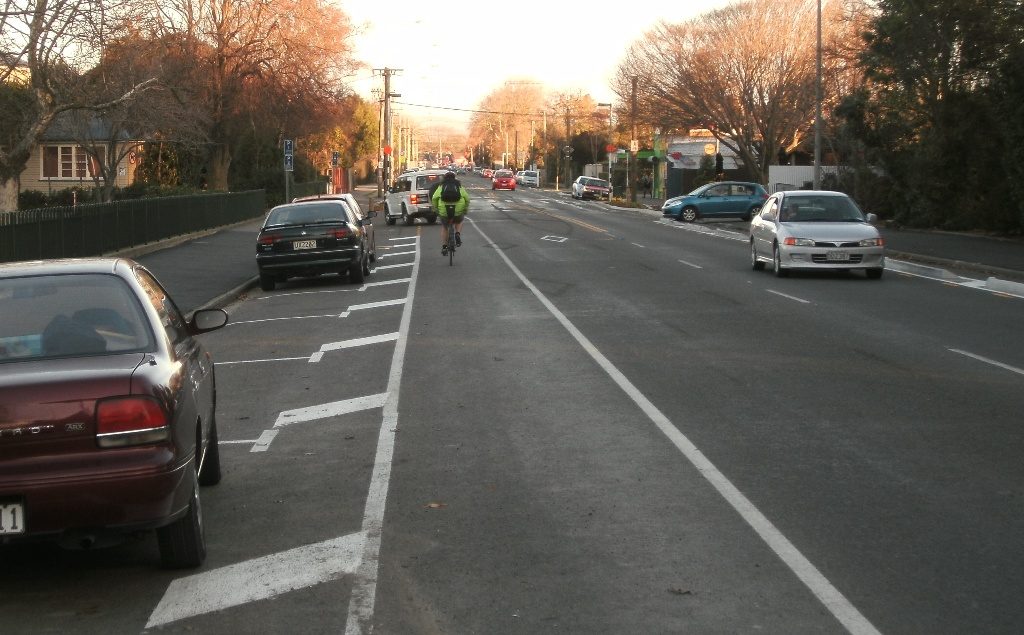 Another problem for new riders is finding themselves hot and sweaty at the end of a ride. For those who use a backpack ; a sweaty back is a particularly common problem. A number of suggestions for generally dealing with cycling in the heat can be applicable here, like simply slowing down the pace a bit, or cutting down on the layers worn while biking. And switching to a bike-mounted carrying option (like a basket or pannier) can also help address sweaty backs.
New commuters can find it harder-than-expected work biking (although an e-bike might help to minimise that). While some of that may just be needing to build up some base fitness, a common error is having the bikeseat too low. This results in a "knees about the elbows" style of riding that is simply not that efficient. Ideally, adjust the seat height so that your leg is fully extended when the pedal is at its lowest. This may mean that you have to get off your saddle when you stop; if that feels too tricky then a compromise is to adjust the seat so that you can reach the ground with your tip-toes.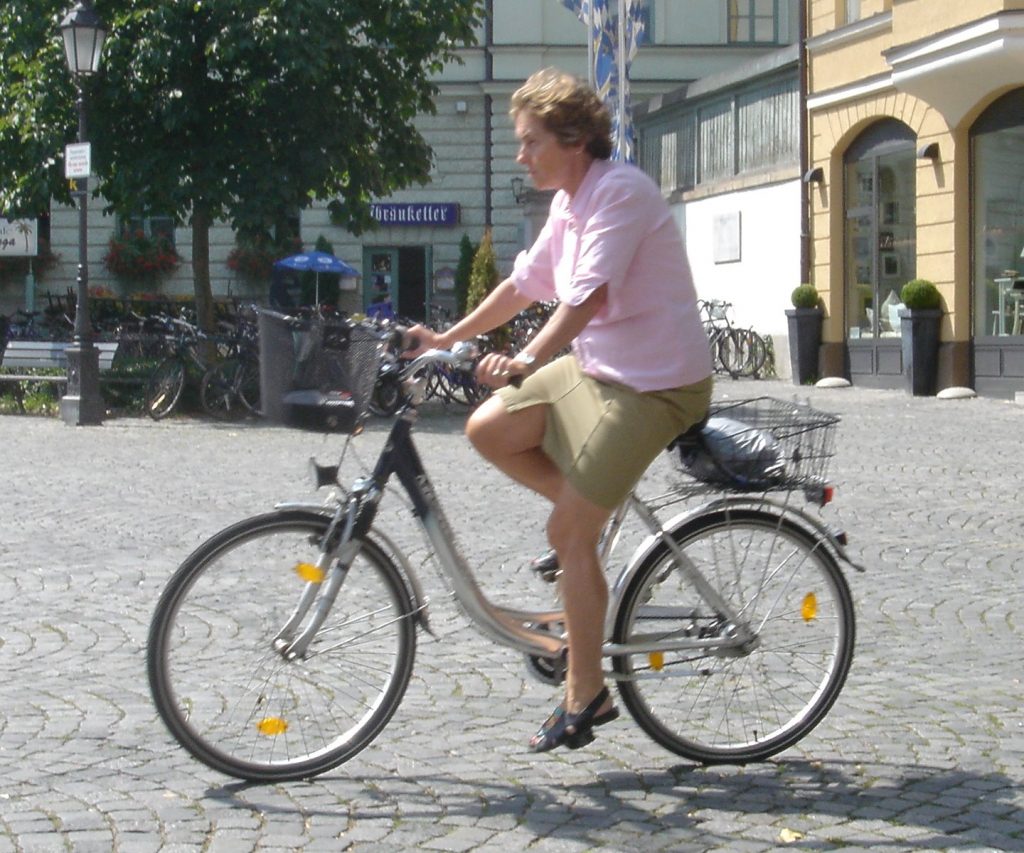 There are probably a few other things learnt 'the hard way' by new cycle commuters. The important thing is learn quickly the better way of doing things, so that biking becomes a pleasure, not a chore…
What other common 'rookie mistakes' can you think of?