Apparently you can't carry a refrigerator on your bicycle. I've seen one or two examples where that has actually been done, but I must admit I probably won't be doing it anytime soon (nor for that matter bringing it home in my car – get it delivered!). Nevertheless, as a result of this physical near-impossibility, apparently it is also impossible to use your bicycle for the 99.9% of other trips that don't involve lugging large objects around with you…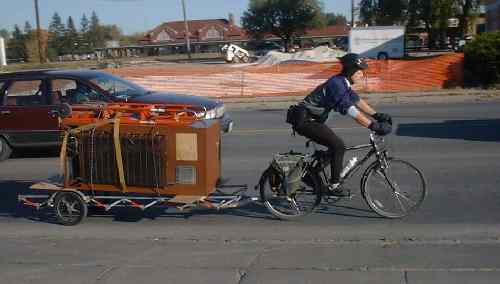 Hang around long enough in a debate about cycling and at some point, someone will raise the question of "how will you carry your laptop/groceries/shopping/children on your bike?" Leaving aside the point that most trips don't involve carrying any of those things, it is a fair point that many newbies to biking ponder – how will I carry stuff on my bike? Here are a few of the most likely options to consider:
A backpack or shoulder bag: By far the simplest and evidently most common means that many people use to cart their basic stuff with them (e.g. lunch, jacket, phone and notes for work/study). Most people already have these bags and they have the advantage of being easily transportable away from your bike. The biggest problem is usually the "sweat factor" on the back of your top; heavy loads can also be a struggle for your back.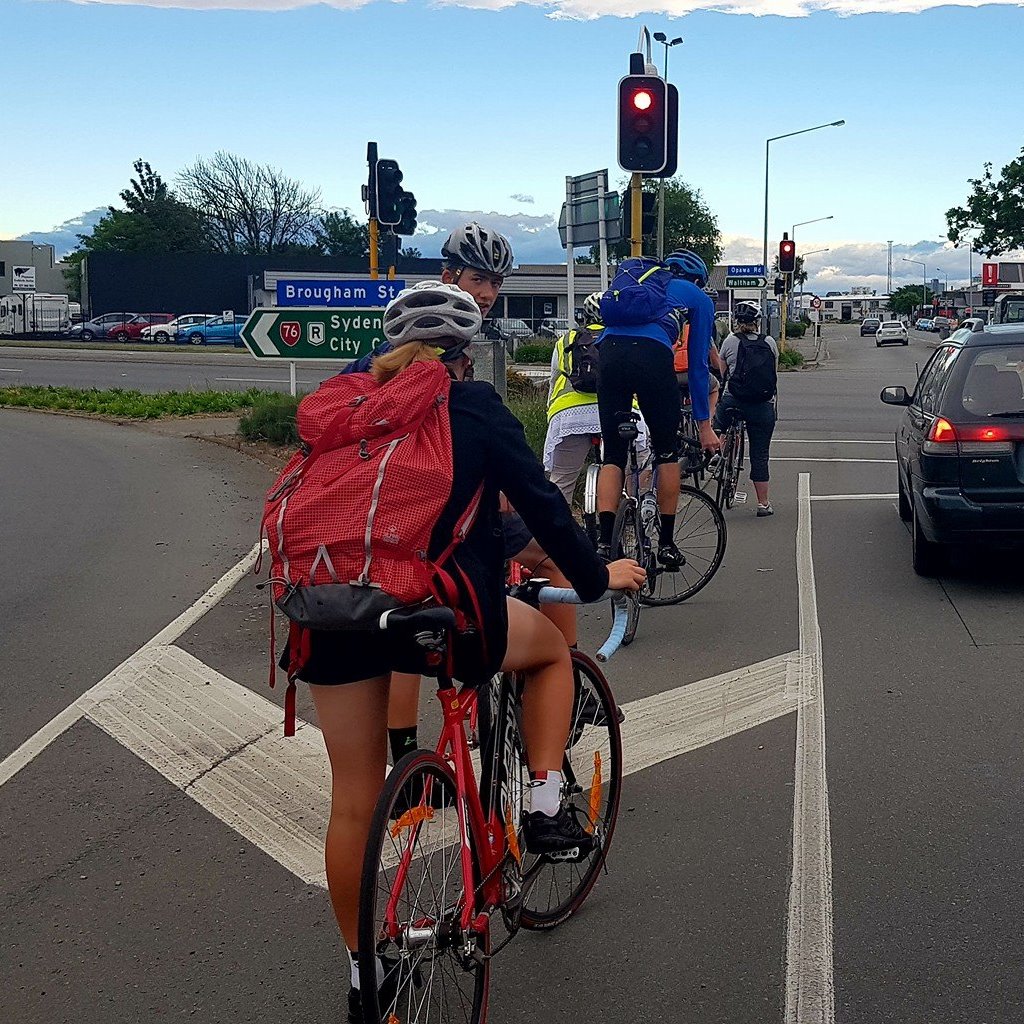 A basket or front saddle bag: An increasingly popular option I'm noticing around town is to have a big basket off the front of your handlebars. Alternatively it could be a small saddle bag attached in the same place (I have one of these), or a similar bag attached to the top tube of your bike. A big advantage of these options is that things are within easy reach of you while you are riding. They're often somewhat limited in how much you can carry in them though.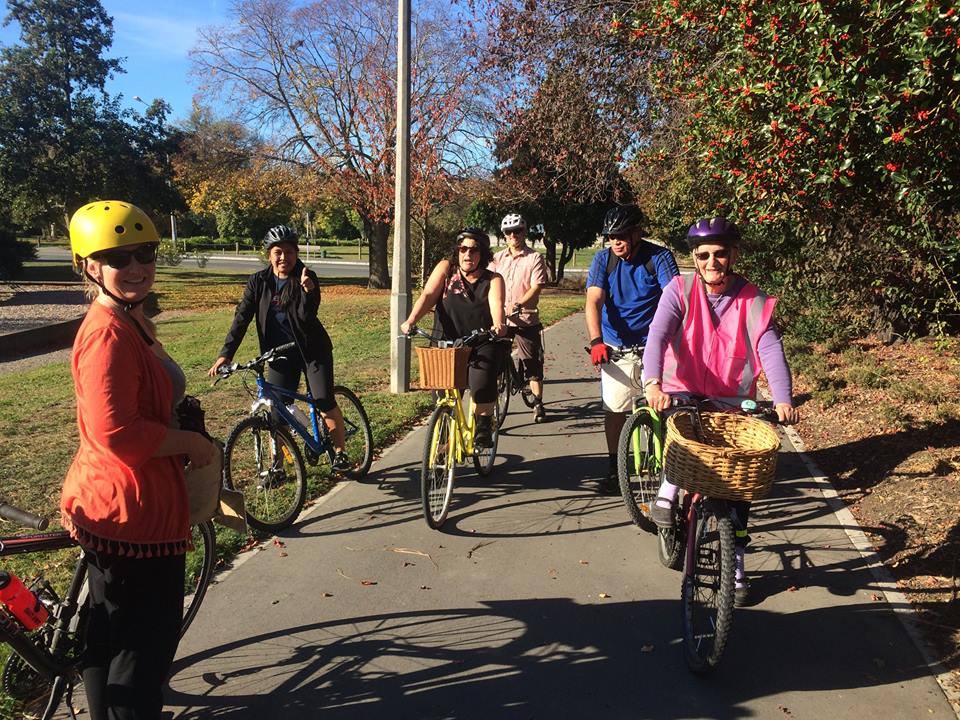 A rear rack: Adding a rack to the back of your bike gives you a useful platform to load stuff on. A bungee cord or two helps to secure loads directly on top, e.g. a briefcase or a box. And once you have a rack in place, it also allows you to add…
Pannier bags: A popular workhorse for many regular cycle commuters, pannier (or saddle) bags are attached to your rear rack (NB: make sure your panniers and rack are compatible) and allow you to carry larger amounts of stuff, e.g. a laptop, worknotes, and weather gear to work/study, or a small load of groceries. Many have handy shoulder straps for carrying them away from your bike. Two panniers also increase the width of the rear platform on which to attach other bags on top (e.g. I used to put my cricket gear bag on the back and bike to games).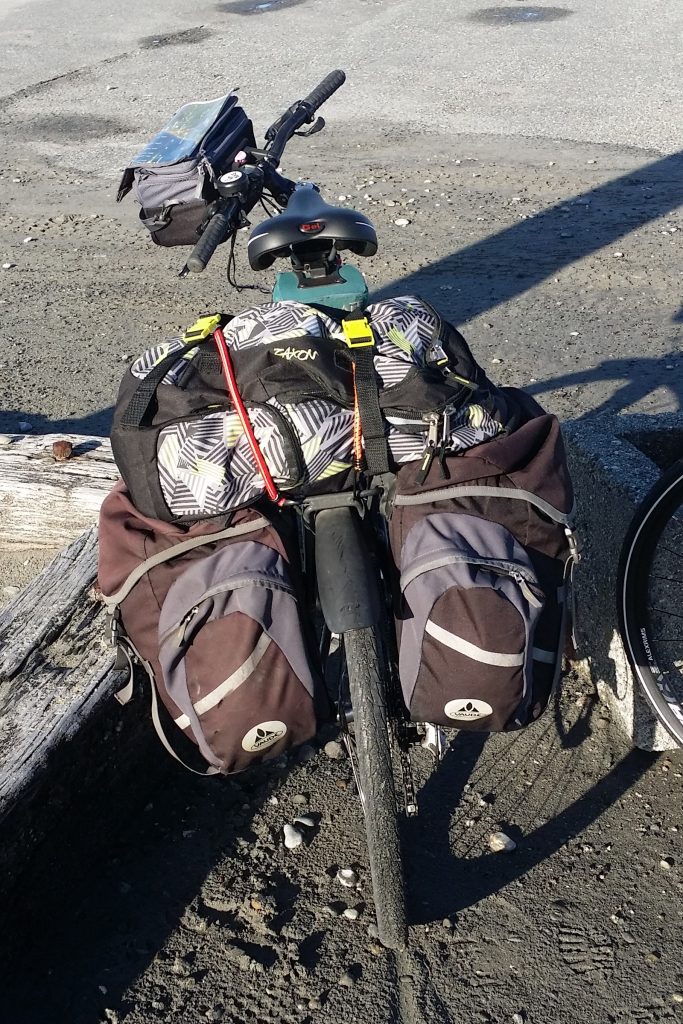 Bike trailer: Now we're starting to get more serious. Hook a trailer to the back of your bike and your carrying capacity can increase considerably. They come in all different sizes and layouts, from a box style to a flat platform for carrying bulkier stuff. As well as buying one, local expert Steve Muir can also help you make your own one.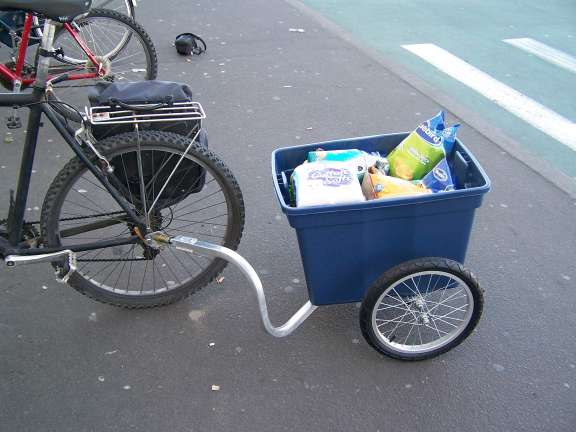 Cargo bike: The other way to significantly expand your carrying capacity is to get a purpose built cargo bike. There are a number of variations in terms of the cargo "box" size; many of them also come with electric motors to help move heavy loads. For an increasing number of people, getting a cargo bike is basically a substitute for replacing their car.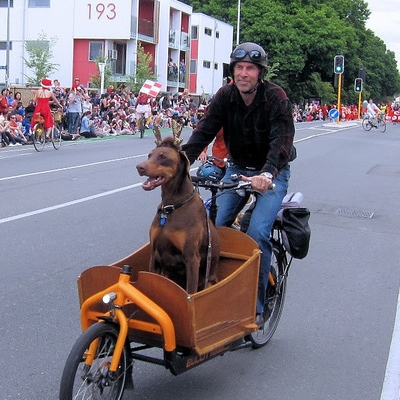 What about if you need to travel with kids? This probably merits its own blog post sometime, and depends on the size and abilities of your children, but as a quick list you might want to consider:
A front seat that sits on the top tube between you and the handlebars
A rear seat installed right behind you on the rear wheel (some extended bikes can even hold two)
A "trailer-bike" which attaches a half-bike (rear-wheel only) to the back of your bike
A tandem bike to ride together
A trailer for holding one or two littlies behind you
A "bakfiets" cargo bike for holding a child or two in the box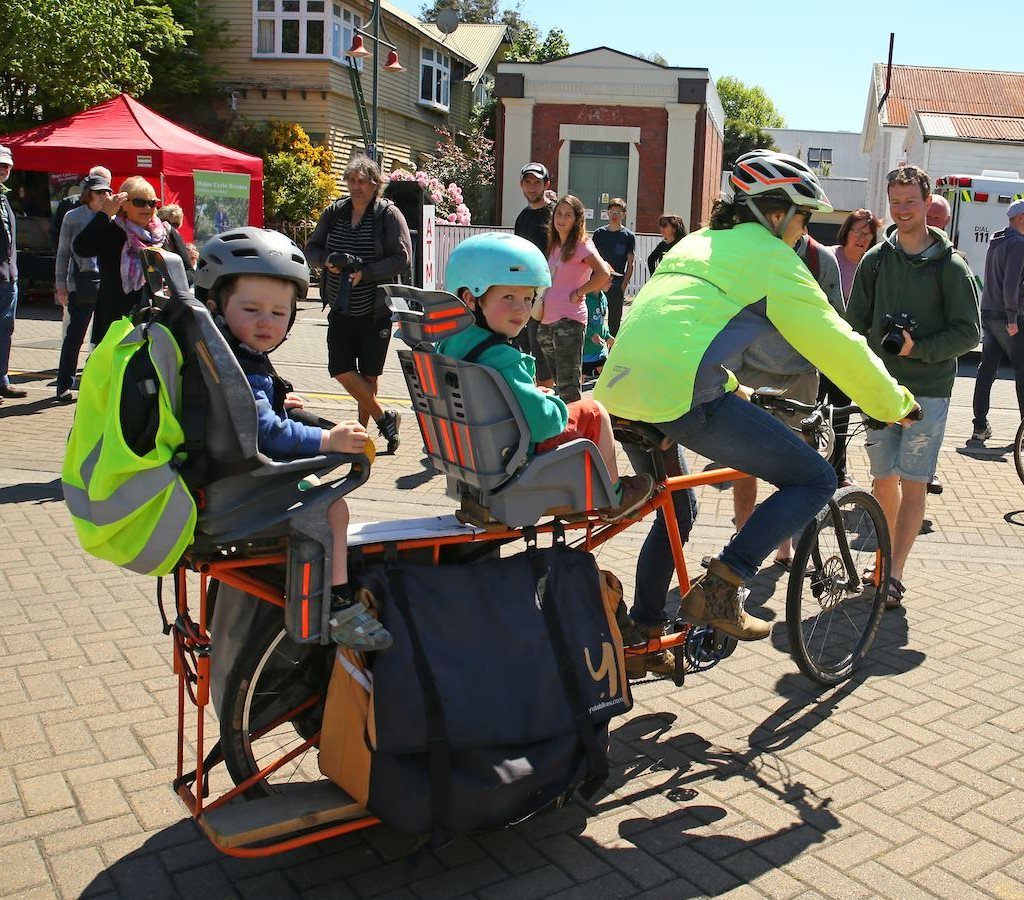 A few other quick "hacks" to consider at a pinch:
A jacket and/or cargo pants with a decent set of big pockets can probably store a fair bit of stuff on your person
Any bag with handles will easily hang off the end of your handlebars (I've often grabbed a few quick groceries this way). A bit awkward if you're travelling too far and it's swinging around your legs or is quite heavy though.

There are carrying solutions for almost everything…

A little bag that attaches under your seat to the post is a useful way to carry a few little bits and pieces such as tools and a snack.

With a couple of bits of strapping you could lash some long items to the top tube of your bike frame (just be mindful of your health & safety…)
As you can see, most cargo problems can be solved with some kind of bike carrying solution. Most of the many bike shops and other suppliers around town will have what you're after (or source it online). And if it truly is a rare one-off situation where it's really not worth splashing out for that special bike or bike attachment, then maybe you will just end up in the car or bus for once – that's life…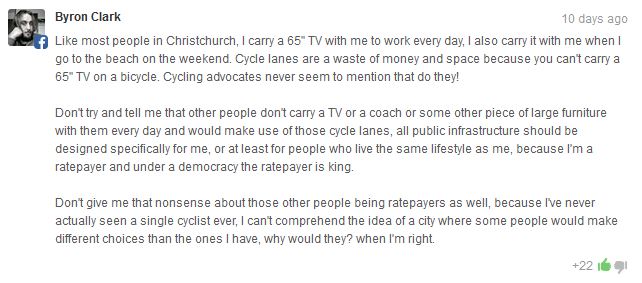 What are your suggestions for carrying stuff on bikes?