Another busy week, but just enough time to get in a sneak preview of some coming cycle infrastructure: A few weeks back, I was lucky to visit the site of the new Northern Arterial, scheduled for completion in mid-2020.
As part of the project, a cycleway is being constructed parallel to the roadway, connecting the new Waimakariri Bridge cycleway with the city. The route requires a few underpasses to avoid road connections, including this one at the Belfast Rd interchange: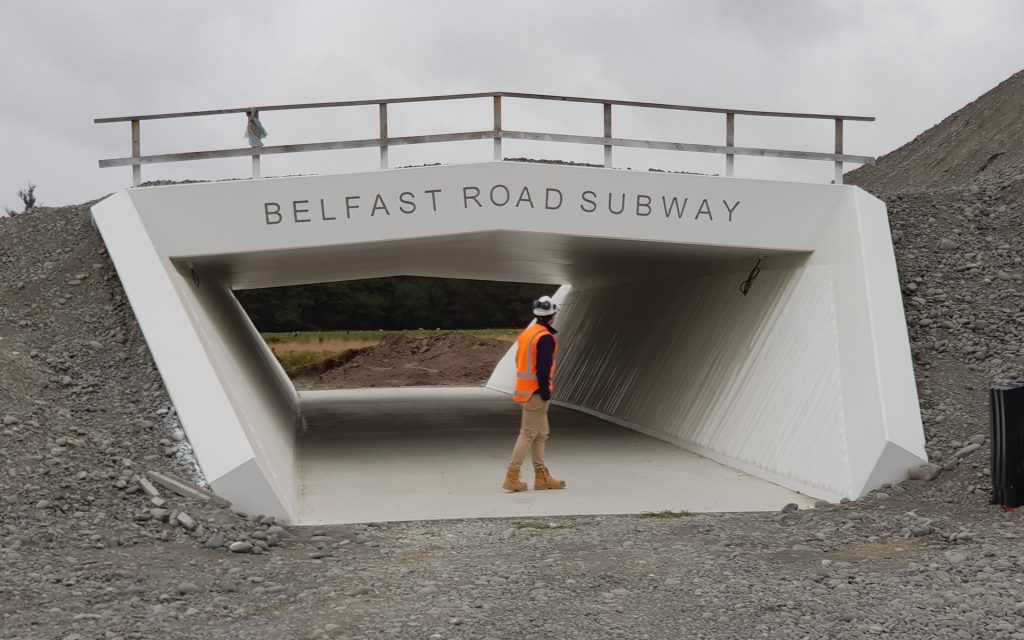 As you can see, the structure is very generous in its width; at least 5m wide through here – somewhat ironic, as the connecting pathway is typically only 3m wide. Like the structures built further south, it has been named across the top, although the term "subway" is perhaps a bit less clear than "underpass".
Speaking of the northern roading corridor, this is a good time to remind all that submissions on the City Council's Downstream Effects Management Plan are due today (15th Apr). Have a read of Jim's excellent blogpost last week about this or the Spokes Canterbury submission for some ideas on what to say.
Do you like the look of the new "subway"?