An exciting new development for cycling is about to start construction along the Christchurch Northern Motorway corridor. From the end of August, work will begin to construct additional lanes on the Waimakariri River motorway bridge. As well as two extra traffic lanes, designed to accommodate high-occupancy vehicles (including buses), a clip-on cycleway will also make it much easier to cycle between Christchurch and districts to the north.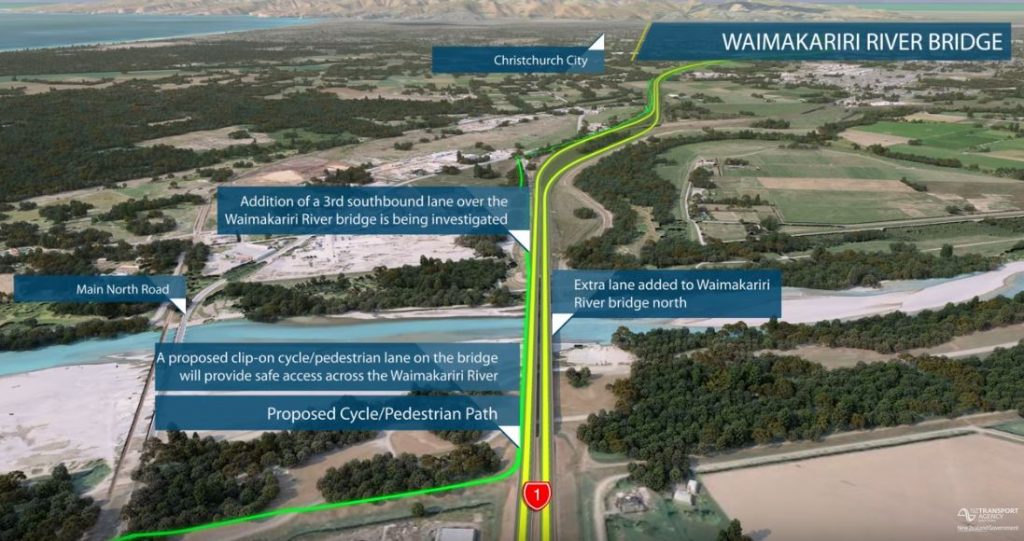 A snazzy video shows all the details of the bridge works and the rest of the northern corridor project. At present, your options for biking to/from the north are to chance your arm on the narrow Old Main North Rd bridge, or to put your bike on a bus crossing the Waimak. The new clip-on, outside the southbound lanes, will provide a protected facility from traffic.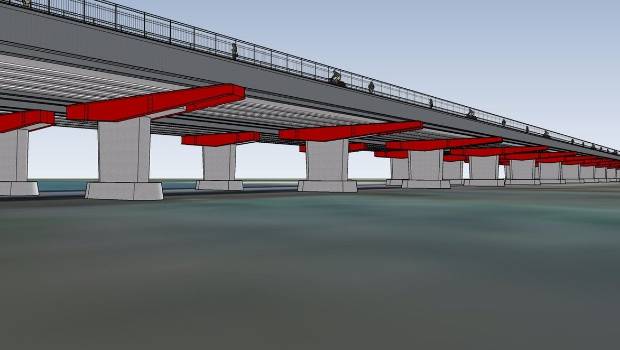 The other nice development is the work to continue the cycleway along the northern motorway corridor. Initially, when the northern motorway route was proposed, NZTA had the parallel cycleway stopping at Belfast Rd, with no clear indication of what happened north of that. Fast forward a few years and now cycling is being taken a lot more seriously (and funded accordingly too).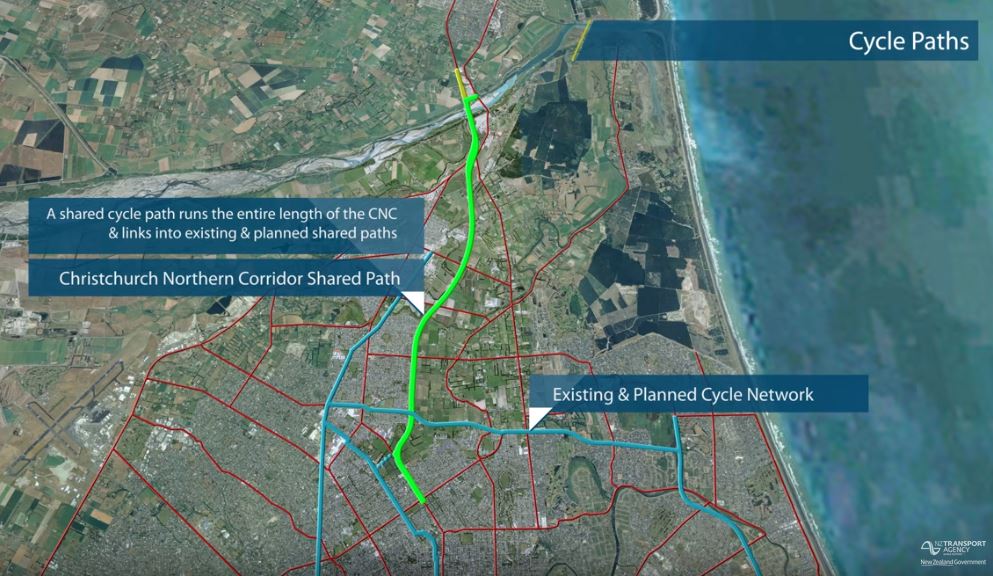 It's great to see another piece of the cycling puzzle coming to fruition. For commuters from Waimakariri District and cycle tourists to the north (likely to increase with the development of a cycle trail to Marlborough), this will greatly help safe cycling to Christchurch. The bridge works should be completed by the end of 2019.
Would you use the new northern cycleway?