Christchurch now has another piece in the puzzle for a cycle-friendly city, with the launch of the "Spark Bikes" public bikeshare scheme in central Christchurch last Friday. As mentioned previously, five stations have been set up across the central city, allowing registered users to borrow a bike for getting around.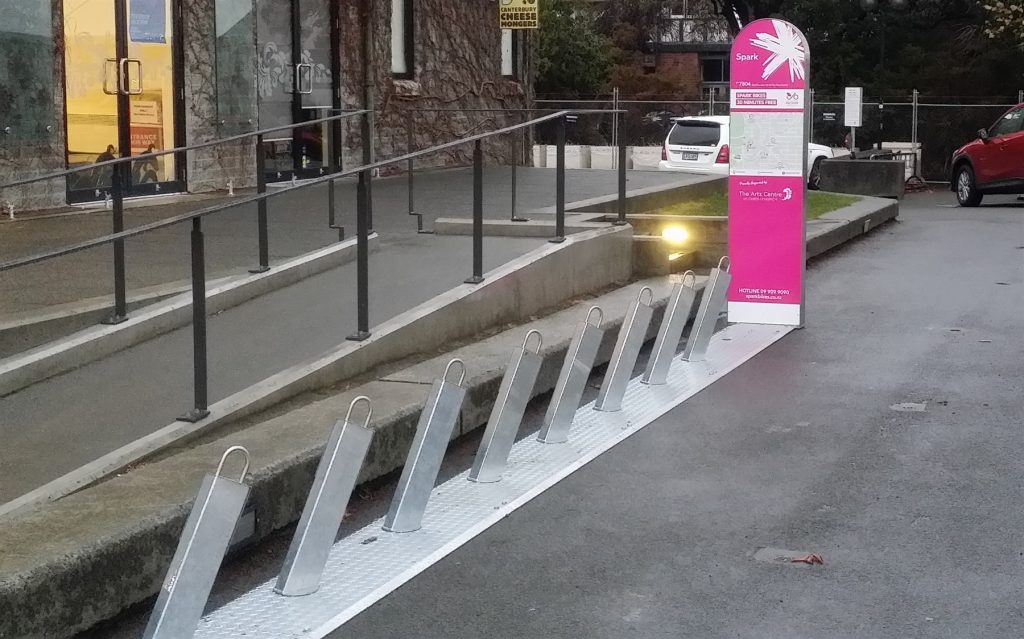 Early Monday morning, a number of keen souls braved the chill to help officially launch the scheme. Mayor Lianne Dalziel and City Councillors Raf Manji and Glenn Livingstone led the inaugural ride near the Arts Centre, followed by a few speeches and photo opportunities.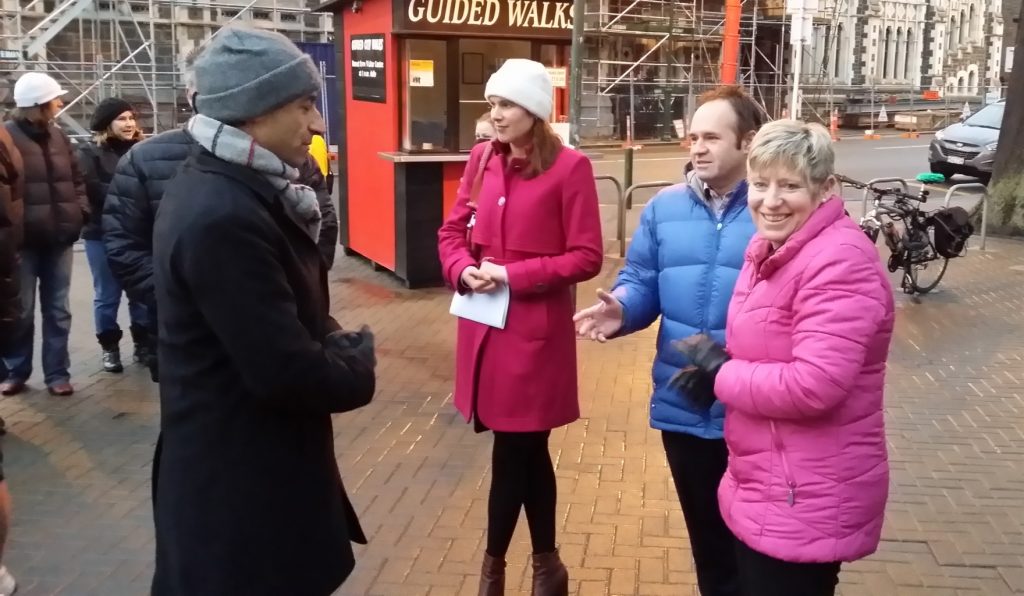 It's been a long journey for local entrepreneur Rob Henderson, whom we first profiled three years ago when he started touting the idea of getting a bikeshare scheme up and running in Christchurch. Thanks to his persistence and the ultimate support of Spark and many other sponsors, we now have the start of what hopefully will be a great asset for the city.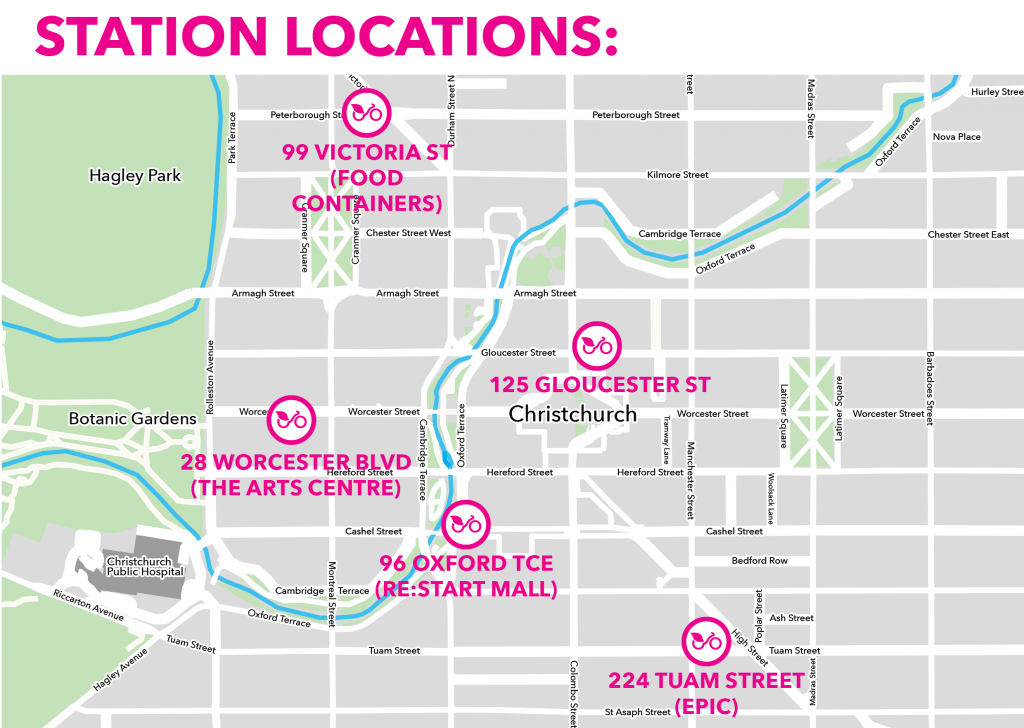 The five initial bikeshare stations are scattered around the central city, and there are about 30 bikes available for starters. The bikes themselves are relatively lightweight designs, with 3-speed gears, built-in lights, mudguards, front hand-brake, rear back-pedal brake, a cable lock, and a front rack with bungies for attaching bags and stuff. The seat posts are easily adjustable up and down, and the helmet provided with each bike have a simple toggle at the back to adjust for head size. Riding them is easy enough, although personally I'm never a fan of back-pedal brakes (Rob said they were seeing if they could swap those out, although it is a common feature of many bikeshare bikes).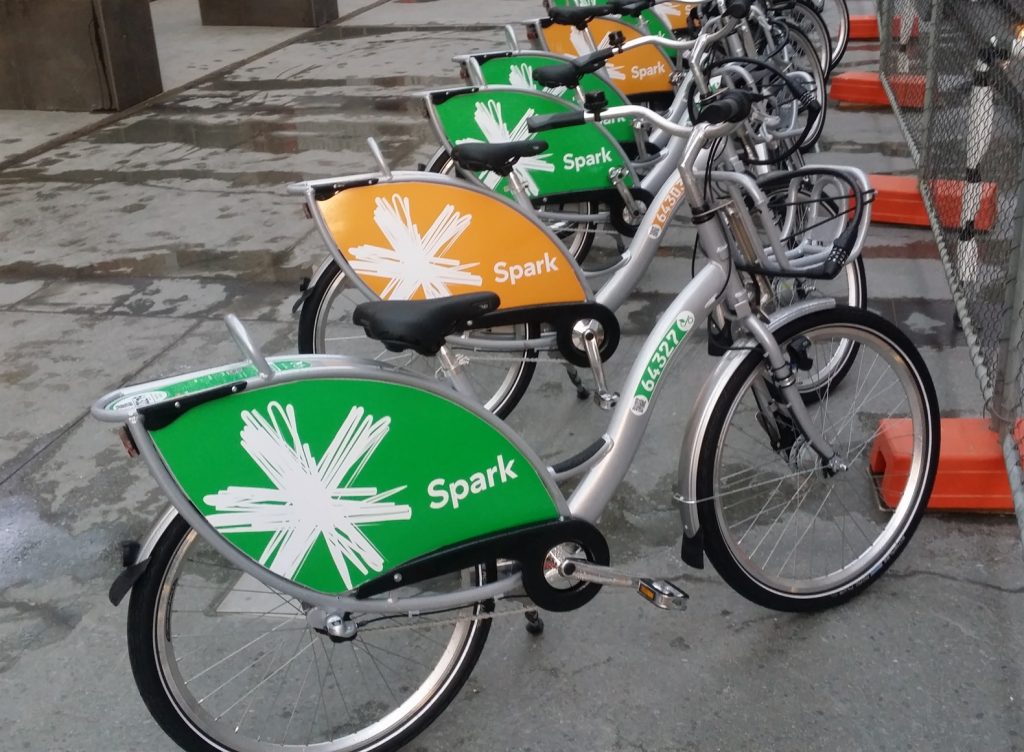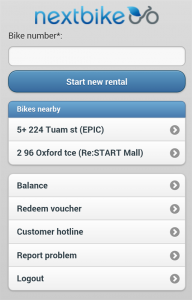 Using the bikes couldn't be easier, once you've done the one-time registration to provide your contact and credit-card details. The simplest way is to download the Nextbike smartphone app, login via that, and then rock up to a bikeshare station. Choose the bike you want, enter its number in the app and you'll be given the code for the bike lock. Alternatively, if you have a barcode reader app, you can just point your phone at the QR Code image on the back of each bike and it will instantly jump to the app, ready to confirm your rental – I tried this and it's a really simple way to get a bike. Once you are done with your bike, simply lock it (and the helmet) to a stand at any of the stations, and use the app once more to confirm its return.
Spark Bikes are mostly designed for short trips around central town; that's why the first 30 minutes are free – just return your bike to any bikeshare station in that time and it won't cost you anything (for some lucky few who were major supporters of the crowd-funding campaign last year, you get your first hour free!). You can even do short hops like this as many times as you like during a day. If you have friends and family with you, you can even rent out up to four bikes at the same time using the same account. After the first 30 minutes, additional hours cost $4/hr per bike, with a daily maximum of $20. Even if you do want to use one for a longer journey around the city. that's pretty good value for a bike rental.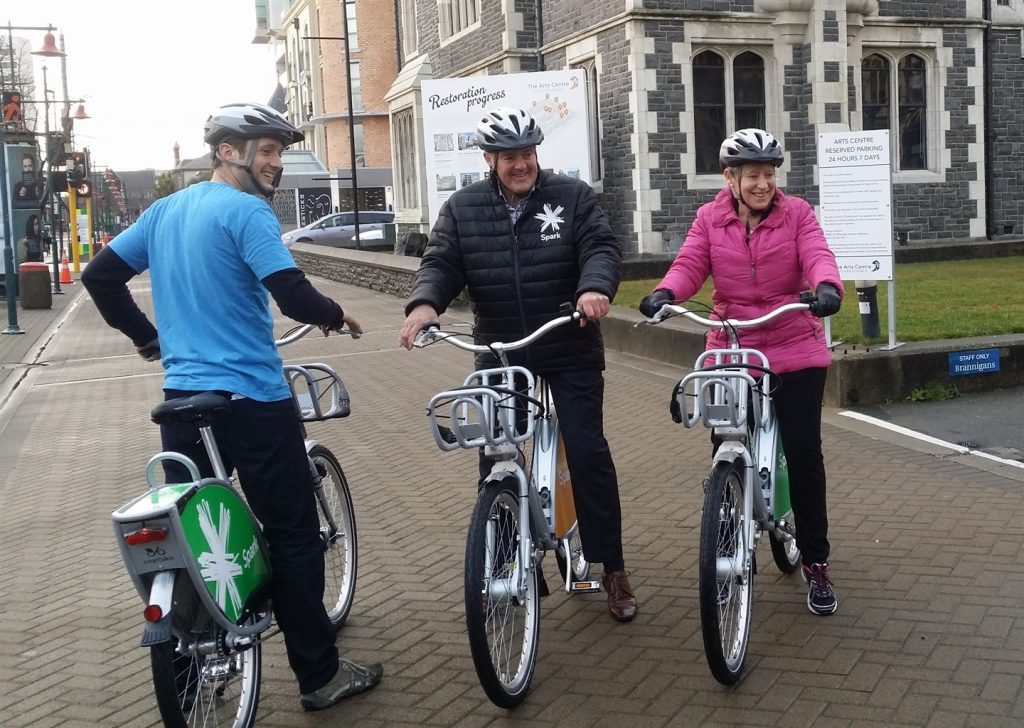 It's now up to the public of Christchurch to make good use of these bikes – this is initially just a two-year pilot to see how well it goes. If it is a success then there is a great chance to expand the system further out. Do you have a meeting on the other side of town you need to get to? Do you have visitors to the city who'd like to look around the city in an efficient manner? Perhaps you're thinking of buying a bike and want to give one a try first? Get out there and give them a go!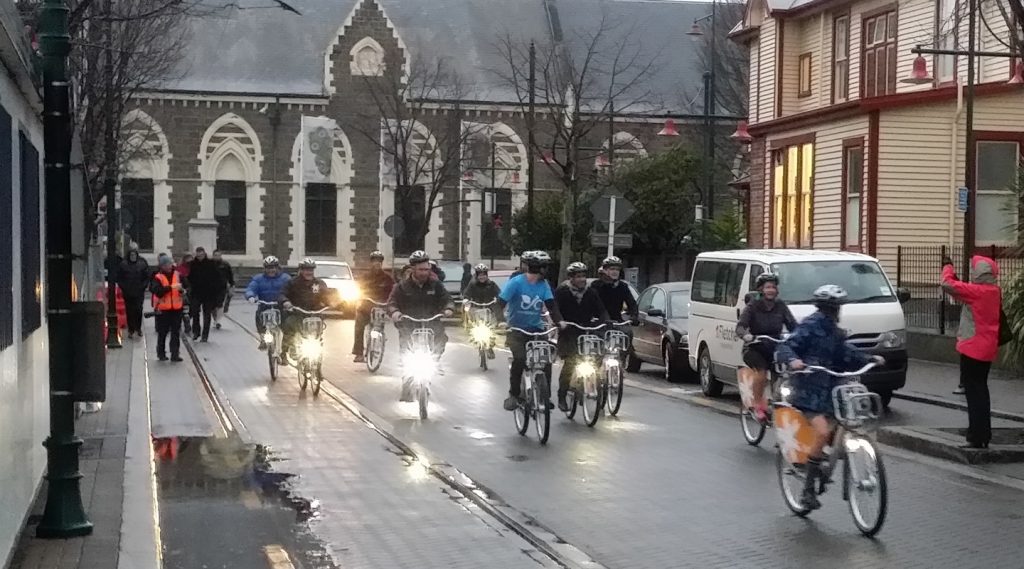 Will you be using the Spark Bikes?