It's been a while between posts; sorry about that. I had some deadlines and then had a few days out of town in the Mackenzie District. No cycling down there, but lots of fun nevertheless (I highly recommend the Mt John observatory!). And maybe next time I might bring my bike…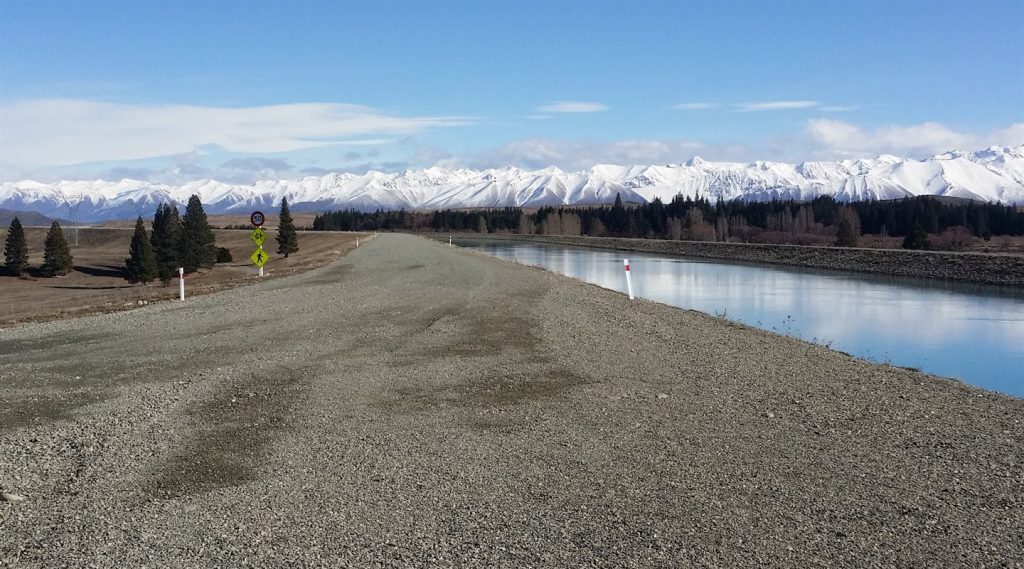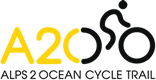 While we were there we noticed parts of the relatively new Alps 2 Ocean Trail, which is one of the national NZ Cycle Trails series. Stretching all the way from the foot of Aoraki / Mt Cook down the Waitaki River to Oamaru, the "A2O" is a ridiculously scenic route for cycle touring. It follows various lake-fronts, rivers and canals, with lots of scenic vistas of the surrounding mountains, lakes and other landscapes. And by heading from the mountains towards the sea, there is the added advantage that it is mostly downhill!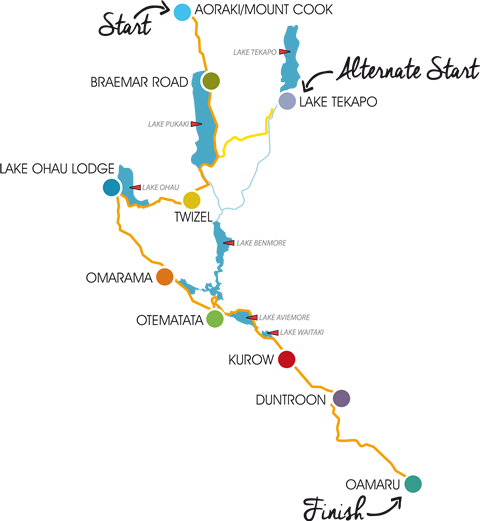 The 300km route can be ridden in its entirety anywhere between 4-8 days, depending on how energetic you feel. Or you can just do shorter bits of it between the various settlements along the way.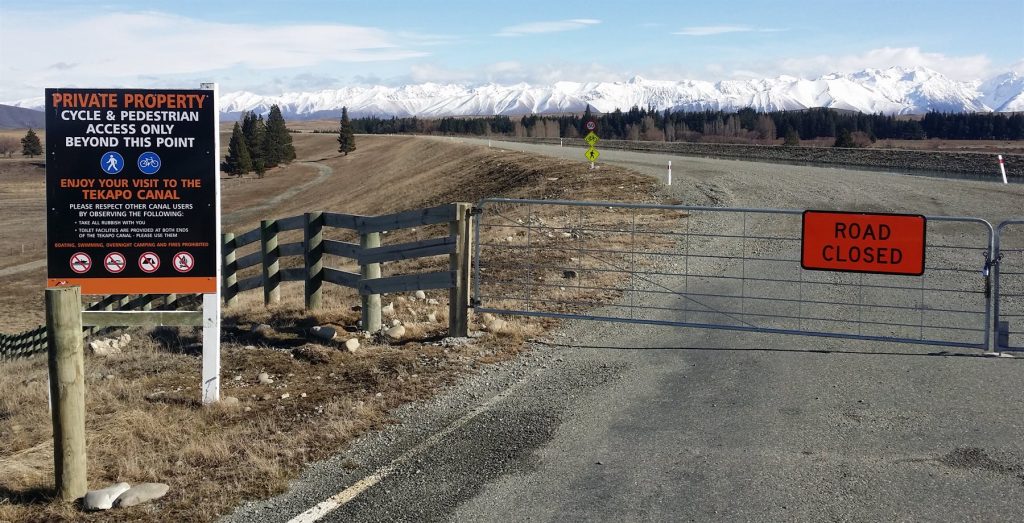 A nice feature of the route is that much of it is completely away from traffic (or at least on quiet roads). We were planning to drive between Tekapo and Pukaki via the hydro-canal road. However it is now shut off to general traffic, with only bikes and pedestrians allowed (rather like our own Summit Rd). While a bit annoying for us, that makes it a great route for biking.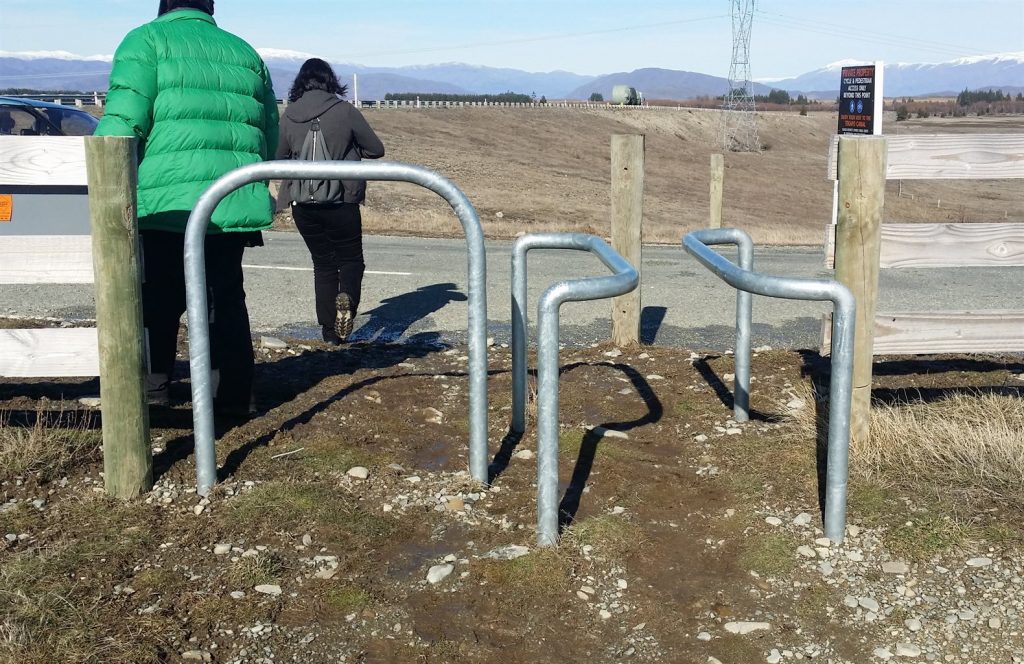 Elsewhere, quite a lot of off-road trail has been constructed, for example around the lake-fronts. While in Tekapo we noticed that a new footbridge was also being constructed near the Church of the Good Shepherd, which will allow cyclists to avoid having to cross the State Highway bridge.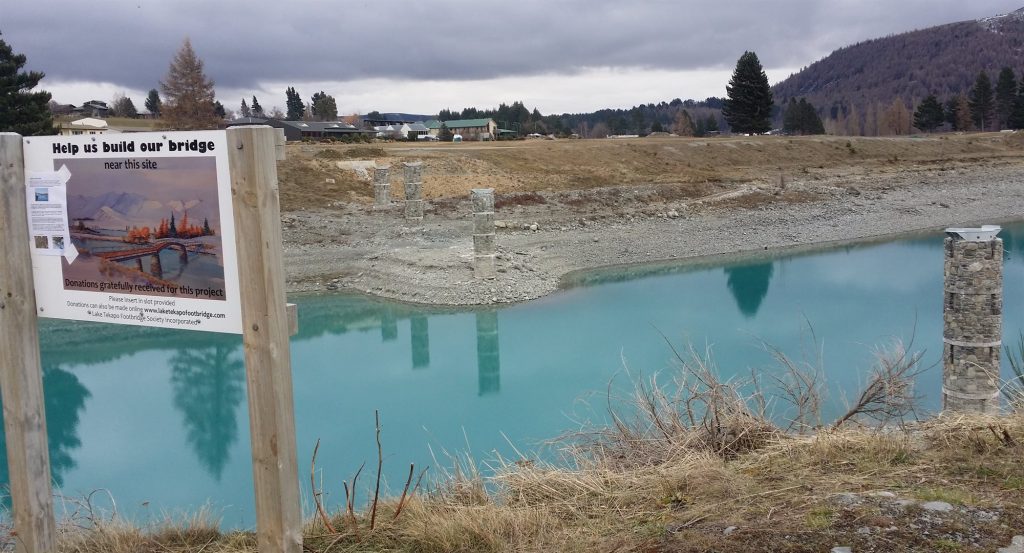 A couple of my friends from overseas have seen info about this cycle route and would love to come over here and try it out. And I'm very tempted to join them doing that too – so there may be a follow-up report here one day…
Have you tried the Alps 2 Ocean? Are you planning to?