What's it like to take up cycling to work when you've never done it before? That was the interesting test when my partner Tracey landed a new job at Christchurch Main Hospital and decided that commuting there by bike was going to be the best way to get there.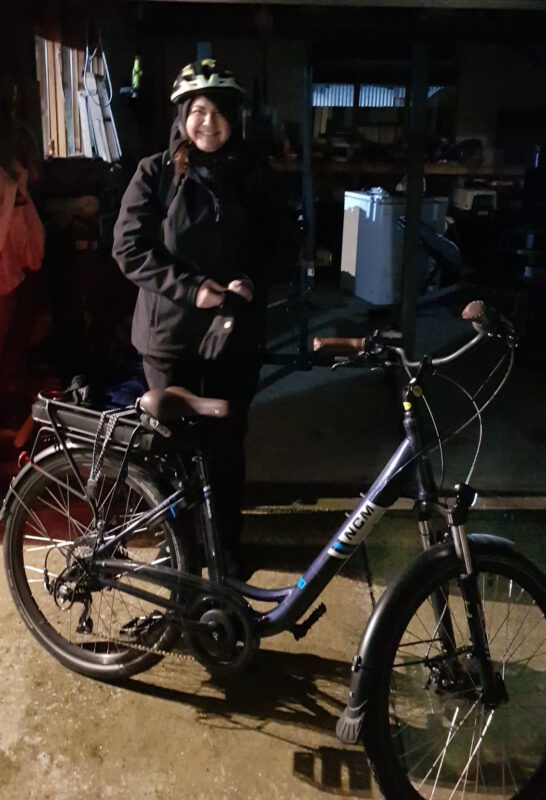 Tracey had previously lived in Auckland. Certainly up there she never even contemplated biking to work (or to anywhere really). "It was far too dangerous, there weren't many cycleways, and it was too far really to ride from my home to work. And when I moved to the North Shore, with no cycleway on the bridge I couldn't even bike to central Auckland anyway."
Christchurch was a completely different proposition, with her workplace being only 3.5km away, or about 15-20 minutes ride. "It helps that most of the route is along separated cycleways or quiet streets. Staff told me that car parking near the hospital was a nightmare, so it made sense to bike."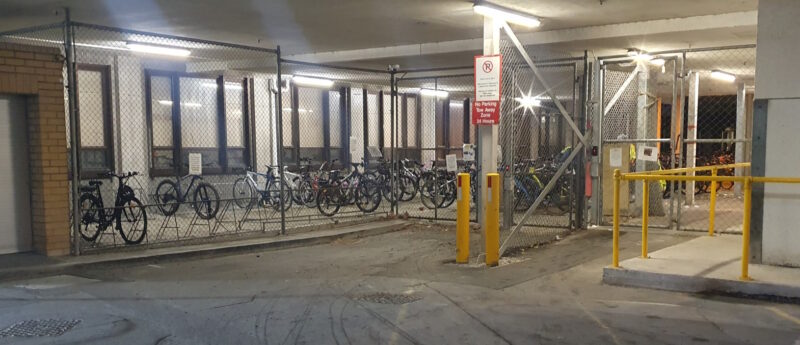 At the hospital, there are two big locked up areas for staff bikes – in fact, a third area is being completed at the moment. "I can park my bike easily in the lock-up area, it's secure and under cover."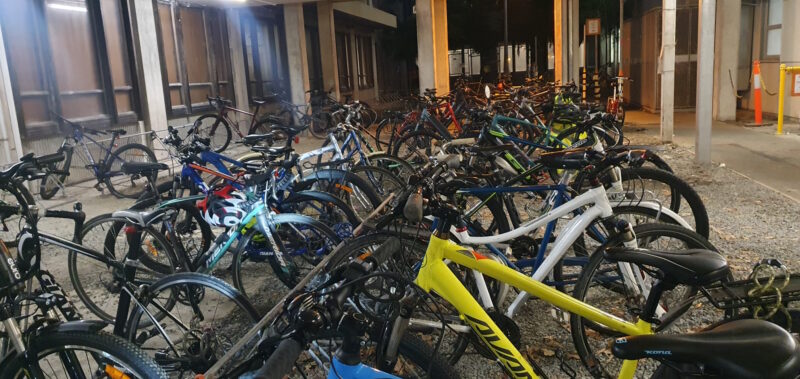 Tracey got an e-bike for her commute, and that has certainly helped. "It's very fast, very cool, I like it!" The e-bike has a display showing info such as power level and speed – "I like trying to beat my high score for top speed; I managed to get to 31.4km/h the other day!"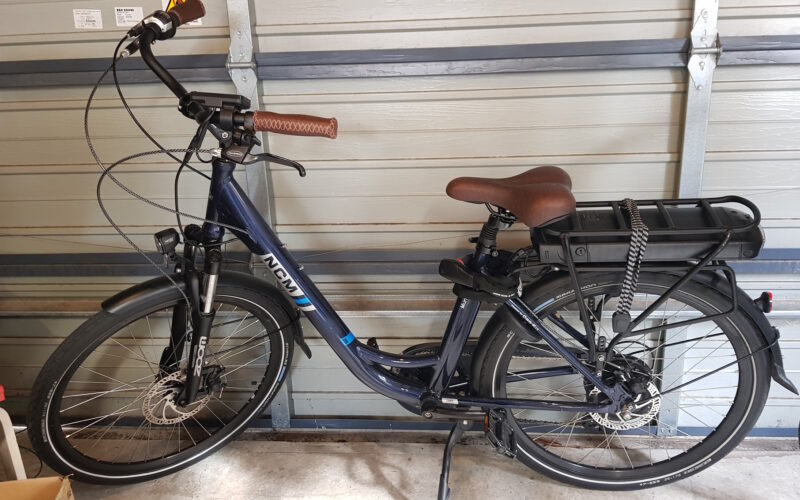 The first week of her new work was notable in Christchurch for having some very cold, near-zero temperatures (even minus 1, one morning) – not entirely fun when you have to leave soon after 7am for a 7.30 start. This is where good clothing layers have been invaluable: "The cold is OK; I can manage anything above 1 degree, lower is a bit chilly."
The other challenge was getting used to the city's streets and learning how to find her way to and from work (and other destinations). "I got lost 3 days going home, but I'm definitely getting better at finding my way around now, so it's a much better commute than battling Auckland traffic!"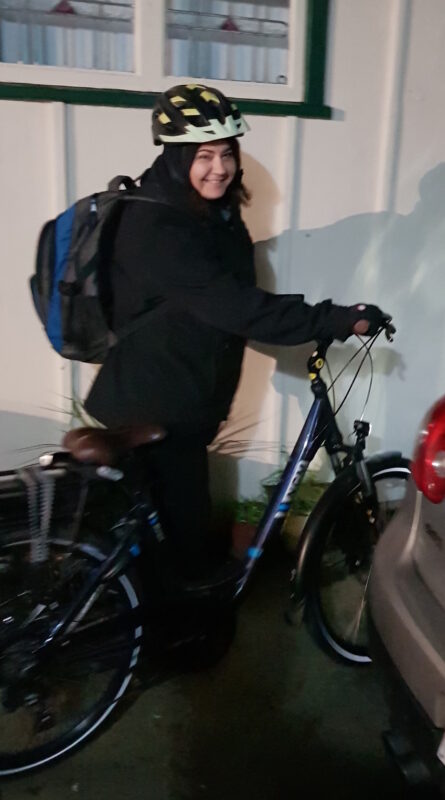 The best part about cycle commuting? "The fitness aspect; I like getting some exercise and the adrenalin from trying to beat my top speed. It's like a 15-minute spin class twice a day! Also the ease at which you can get around and park.  It's cheaper, and saves lots of petrol." (Tracey hasn't had to top up her car's tank in a month)
And the worst? "The rain! Not a fan… I don't like how the rain (and the helmet) wrecks my hair. But I'm finding ways to get around it, including taking my hair straighteners to work… And I still have to keep an eye on the occasional driver who doesn't pay attention when crossing my path!"
After three weeks on the saddle,  Tracey has this to say to anyone else thinking about getting into commuting by bike: "Do it! No stress and a daily workout has to be good for my heart health! And get an e-bike; they go faster…"
Have you started commuting by bike? How are you finding it?