Since our recent posts about dodgy bike stands and car parking, I've received quite a few other pictures and stories from other readers about similar things observed around town. Thanks to the many contributions received! I thought I would collate a few of them here for interest and discussion.
Alice Terrien has sent in a few pictures: I was biking down Antigua street again this morning and not one but 2 cars were parked in the cycle lane, in the very same spot! I've often seen cars parked in that very spot during the day. I suspect they belong to people working on the Metro sports facility on the other side of the road.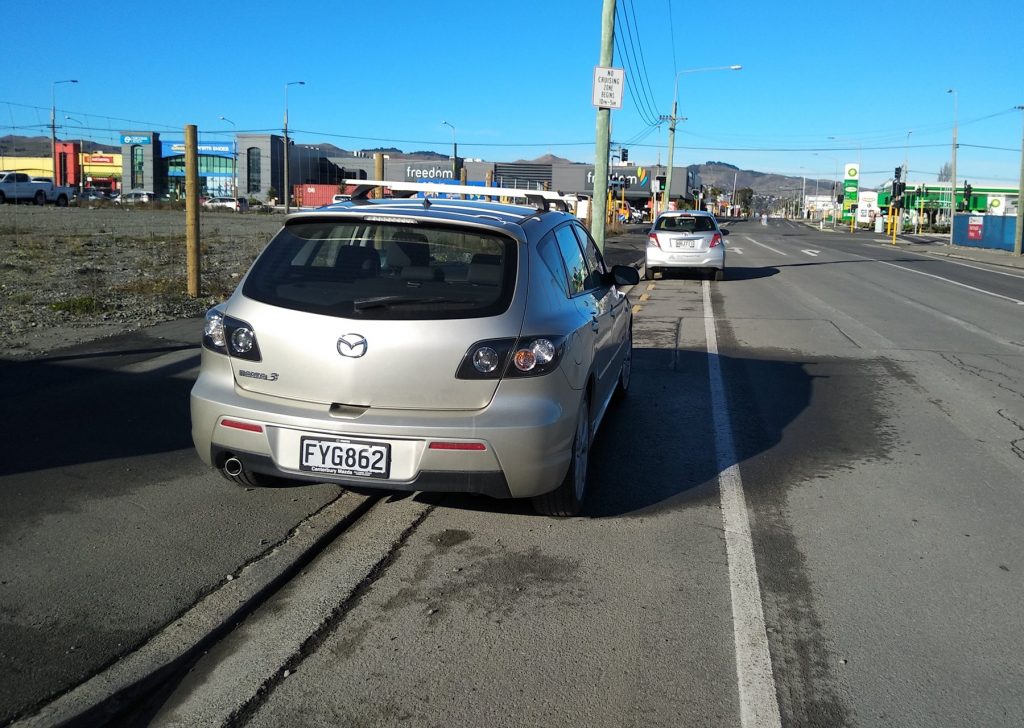 And here's Alice again: I took that photo of the bike racks on Cashel Street, opposite Ballantynes, just after reading that guest post from Jan Jakob about cycle parking. The scaffolding they put up for the work on that building is almost touching the bike racks, which makes them quite difficult to use! I'm surprised Southbase even got away with that.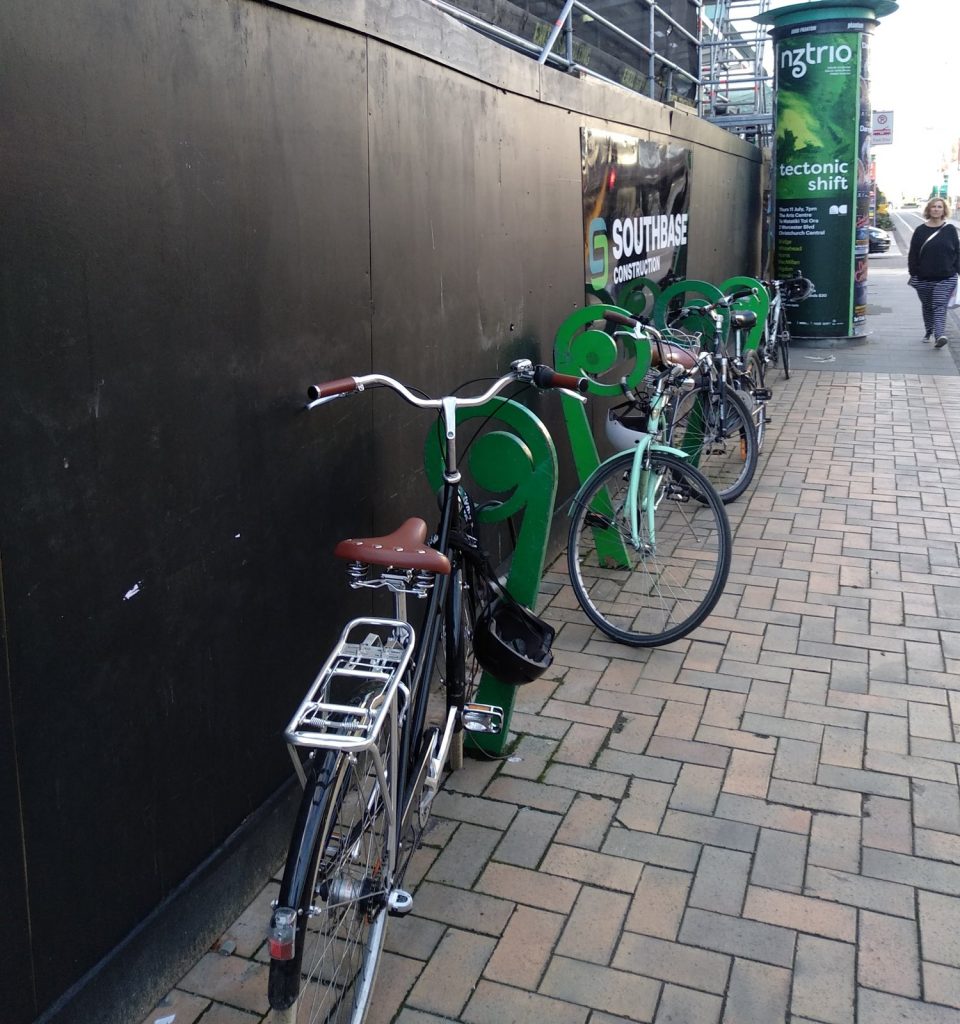 Also a few older photos of bad parking along/on cycleways. I don't often stop to take pictures (you never know if the driver is about to come back!) but those were just too 'good' 😝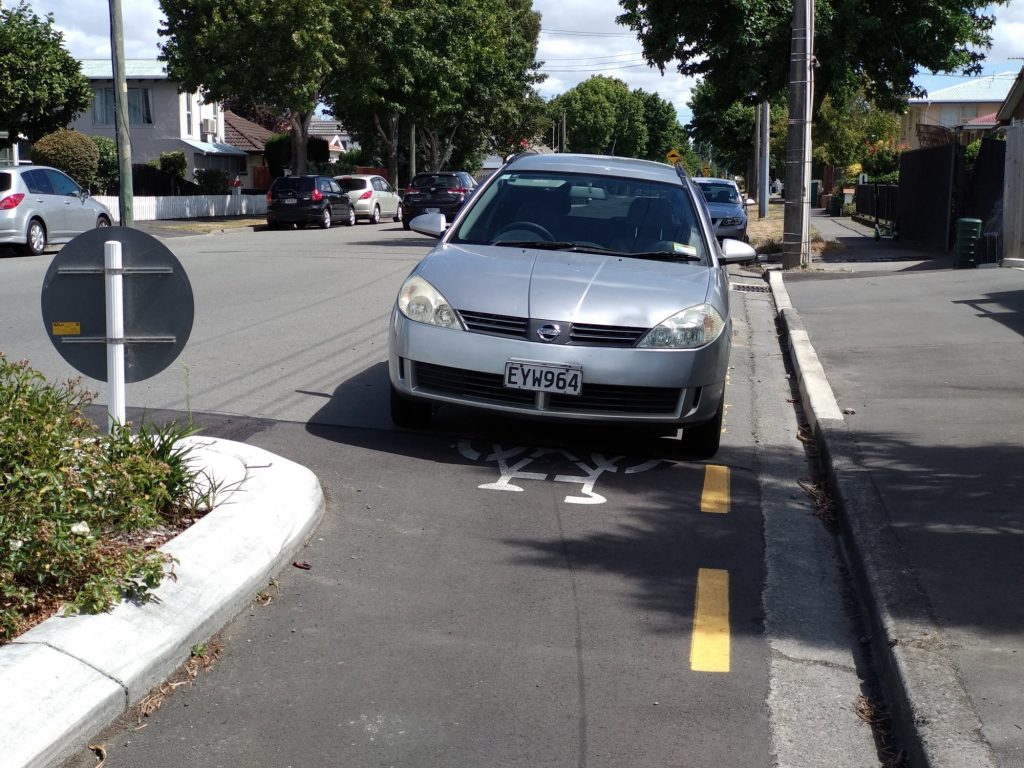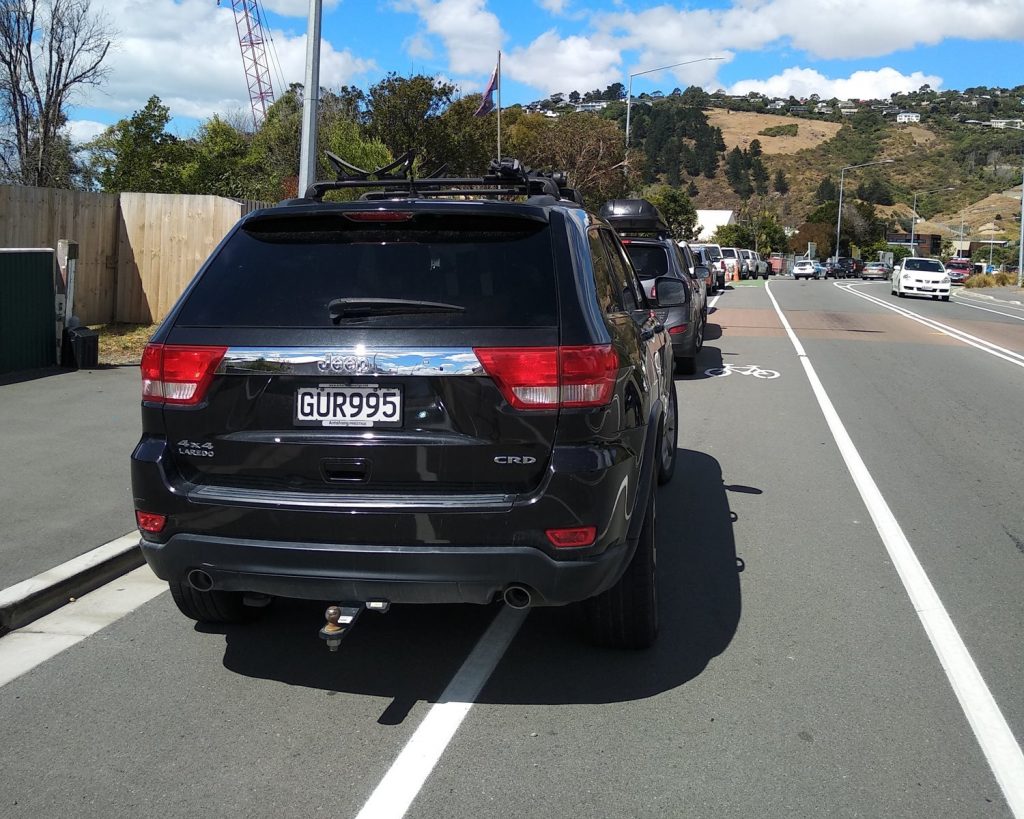 Robert Fleming has also seen some dodgy bikestands: This stand was placed at Eastgate Mall around a year ago. On a previous visit I had much difficulty getting the bike into the stand and nearly wrecked the front wheel attempting to extract it.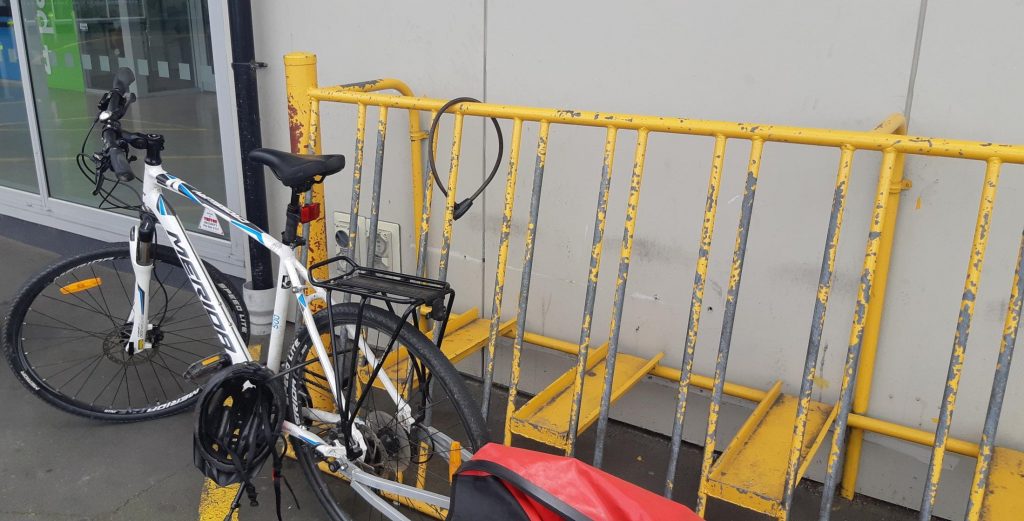 Meanwhile, Meg Christie has been rather intrigued by some car parking: Would you believe this car is legally parked? A traffic warden was measuring it as I came (walking) past on Manchester Street and said she couldn't ping it because it wasn't bad enough! Not only is it well into the cycle lane, its also parked at a yellow dashed line. I told her that as a cyclist I would not be happy having to be pushed out into the middle of the street but…not bad enough!
| | |
| --- | --- |
| Not sufficiently illegal? | Hmm, not really in the parking space… |
Graeme Woodward is looking ahead: What is the best way to raise with council specific ideas and issues related to bike parking? For example – there is a golden opportunity to put some bike parking on the corner of Papanui and Harewood roads adjacent the cluster of cafes and restaurants where there is already a wide open space on the footpath (south-western side of intersection).  I'm a regular at the café and I find I have to lock my bike to the foot of a planter box (pictured below), which kind of works for one bike, but is far from ideal.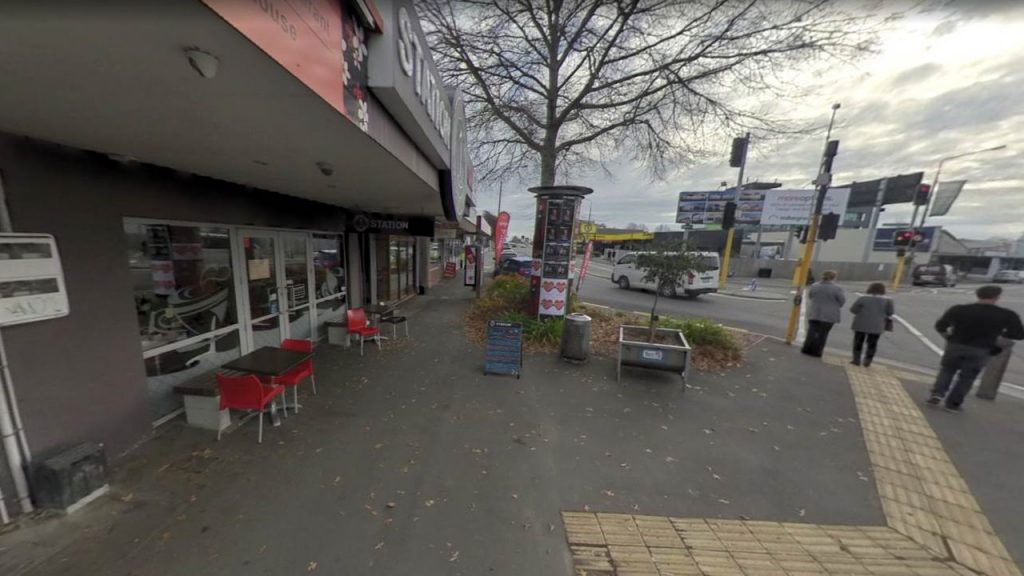 Also, I dropped by the FreshChoice in the city last Friday evening (Lichfield St).  I could not find any bike parking – it may exist, but for the casual visitor such as myself it was not obvious nor conveniently located near the entrance to the supermarket (photo below).  I locked up onto a traffic sign post near the 'P5' car parking – it seems there would be scope to put a bike rack there somewhere adjacent those car places. It would be great to advocate to council to provide some bike parking in these areas.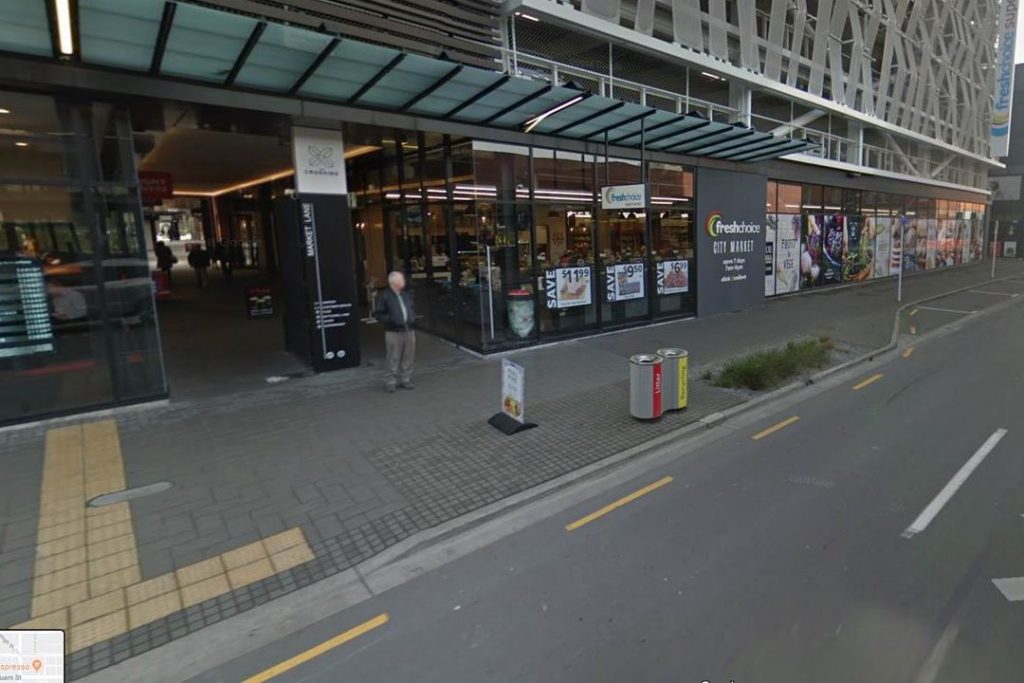 Some good ideas; you could try using Snap Send Solve to let Council know about these ideas – it's also a good way to tell Council about any examples you see of poor parking.
Have you noticed examples of dodgy car or bike parking?