As I said the other day, we're always after guest contributions to Cycling in Christchurch, big or small. And here's an example of a simple addition to the conversation. Blogsite reader Geof Wilson sent in this photo with the following comments:
Thought you'd appreciate this photo I took on my regular cycle route on the way home this evening. I'm sure you've probably seen similar examples! Taken on Antigua St looking south between Tuam & St Asaph on the two-way cycle lane. Friendly chap jumped out when he saw me taking photos. Apparently he "has permission" to park there awaiting his pick-up. I asked him who had granted such permission and he was unable to provide that information. We then said our farewells. (I may have used a bit of colourful language enquiring why his vehicle was parked there 😉)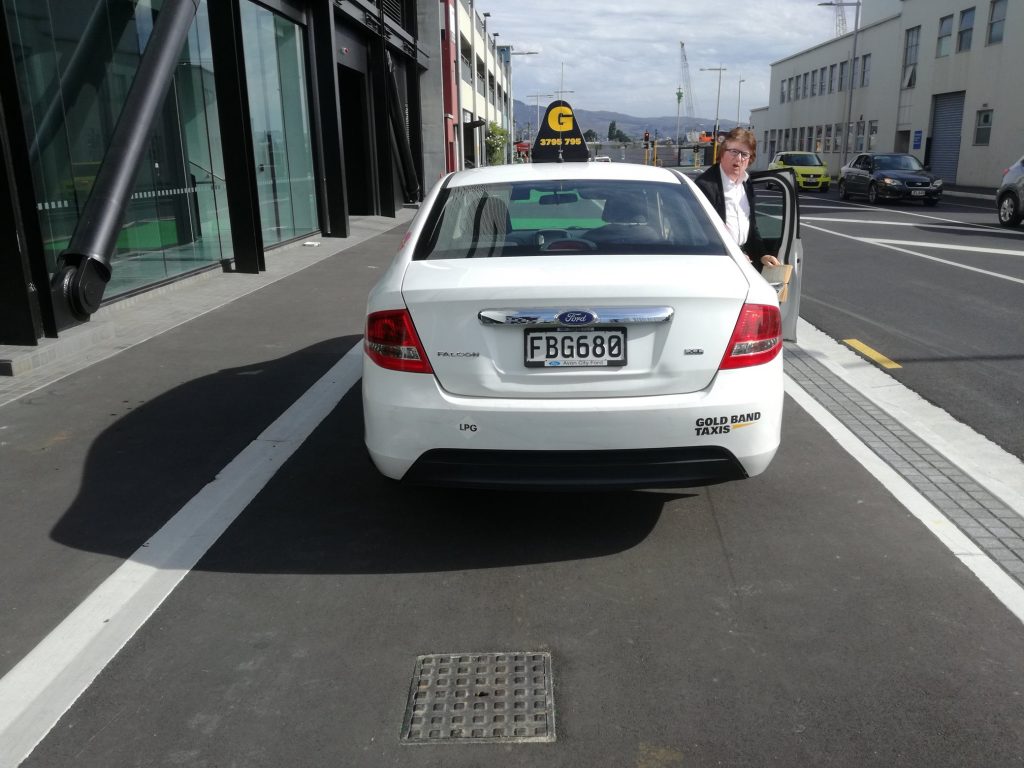 Geof also had a follow-up story:
I sent the photo to the Council also via the Snap Send Solve app, and got the following response today (in case there was any doubt):
"Hi Geof, Your complaint regarding the Taxi in the cycle lane has been received by the parking compliance team.  I can assure you that Taxis do not have permission to park in Cycle lanes and could receive an infringement notice if sighted by one of our officers.
If you observe vehicles parking in this manner please call the parking compliance team in the first instance on 03 941 8741 during operational hours of Monday – Friday 7am – 6pm and Saturday – Sunday 8am – 4pm."
The moral of the story is: put the Council's parking enforcement number in your cellphone for on-the-spot response!
How often have you seen dodgy parking in a cycleway? Have you done anything about it?