Jan Jakob Bornheim sent in this interesting photo from his recent travels around town. Jan Jakob says: "I noticed the following when going shopping recently (at the green grocery store at Northlands). Note that there are seven bicycles, but only three of the cycles are pushed into the rack supporting the wheel. The other four decided to actually secure their bikes against spoke-and-wheel failure induced by wheel-bender cycle stands and against theft by resting and securing the frame. No doubt a simple Sheffield stand would have seen a much higher usage rate."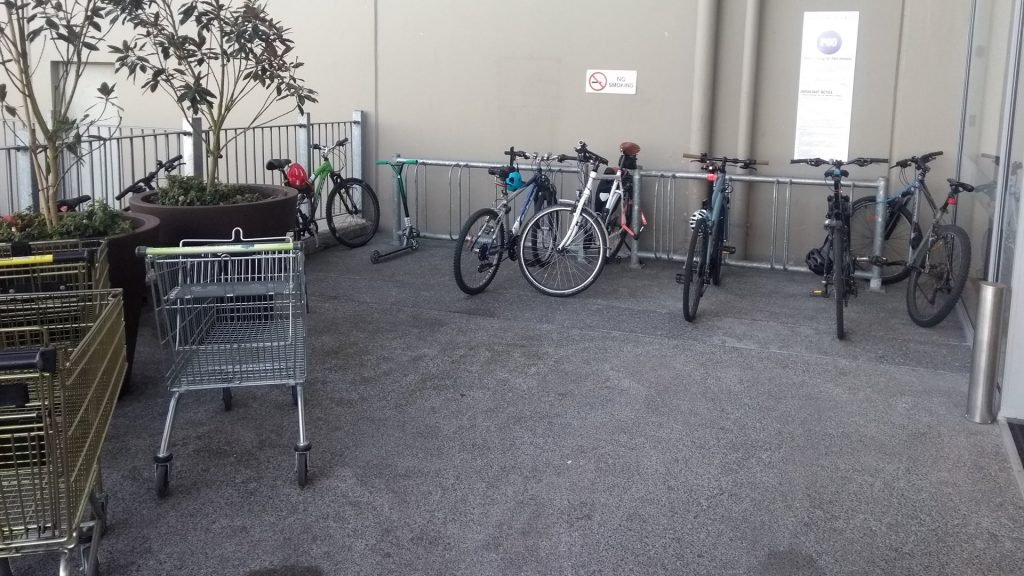 Coincidentally, this week has seen the release of new bike parking guidelines by NZ Transport Agency (disclosure: I was involved in their development). Not surprisingly, they discourage the use of "wheel bender" racks for many of the same reasons mentioned by Jan Jakob (I'd note that the slot racks in the photo above are also too closely spaced to be easily fully used).
Do you have an interesting cycling photo from around town? Send it in!