It's nearly time to honour some of the best initiatives for cycling around the country. In previous years, the Cycling Action Network have held their Cycle-Friendly Awards to celebrate great cycling efforts. This year, the NZ Transport Agency have joined the party and rebranded the exercise as the Bike to the Future Awards, and nominations are now open!

Nominations are for cycling projects/champions over the period 1 July 2014 – 30 June 2016 and can be received for the following categories:
Innovation Hub Award: This category covers the design, engineering or construction of a cycling facility (including innovative processes, materials, designs, partnerships, delivery models, etc).
Taking Communities on the Journey Award: This category covers excellence in communications or community engagement activities related to a cycling project that resulted in a community welcoming new infrastructure.
Big Bike Bling Award: This category covers transport infrastructure projects that have had the most significant impact on encouraging more people to ride and creating a bike-friendly future.
Get On Yer Bike Award: This category covers education or encouragement projects that have had a significant impact on encouraging more people to bike.
Bikes in Business Award: This category covers businesses and organisations that have made significant efforts to encourage and support cycling for its staff, customers, and/or clients.
Outstanding contribution to a bike-friendly future: This category recognises the outstanding contribution made by an individual New Zealander to the promotion of cycling.
Awards will be presented on 7 July 2016 in Auckland at the 2WalkandCycle Conference. It's not actually clear what the winners will receive (other than the glory…); hopefully something like the nice bike-bell trophies of the past.
Anyone can make a nomination; you can even self-nominate. So what might be some potential contenders for these awards in Christchurch?
Innovation Hub Award: Some pretty nifty bike facilities (both for parking and travelling on the bus) can be found in the new Bus Exchange. Another meritorious mention might also go to Christchurch City Council and their consultants for the development of completely new cycleway design guidance and audit/review procedures for the Major Cycleways. And of course we've also seen the introduction of the Spark Bikes public bikeshare programme around the central city.
Taking Communities on the Journey Award: I think that some kudos can be given here to the consultation teams for the recent Major Cycleways through Papanui-Edgeware and Linwood. In both cases they have had to get some quite long and complex cycle route details out to the general public, and then had to incorporate a lot of feedback back into the re-worked designs (including even putting out alternative route options to consider). The end result are two very significant cycleways that have received the tick from City Councillors and are now working through final detailed design before construction. When you compare that with the dramas plaguing projects like the Island Bay Cycleway in Wellington, the teams behind these Chch projects have done well to keep them largely on track.
Big Bike Bling Award: The pragmatist in me thinks that it might be hard for anyone to beat Auckland's magenta pathway this time around (although there will probably be a whole swag of Major Cycleways ready to be honoured the next time). Perhaps the work done to create the first stage of the scenic Coastal Pathway might merit some attention?
Get On Yer Bike Award: Here's where there is a plethora of great Christchurch-based activities happening. For example, Connie Christensen's Go Cycle Chch initiative, helping new cyclists to get underway (for good measure, she also helps run Frocks on Bikes rides too).  Meanwhile, the fabulous teams at ICEcycles and RAD Bikes help the community to acquire new or reconditioned bikes and to repair existing ones. And there is also the growing tradition of the annual Winter Solstice Ride, which celebrates getting people out on their blinged-up bikes. I guess even this esteemed website might warrant a mention…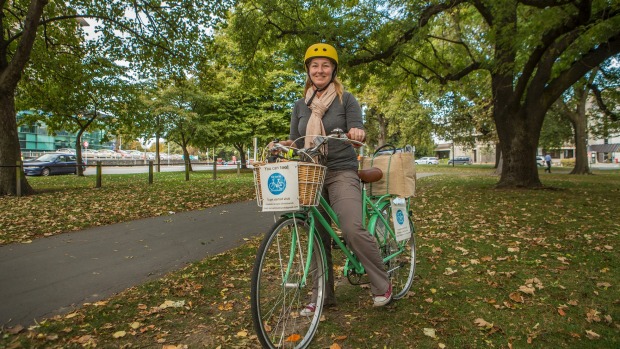 Bikes in Business Award: As the rebuild continues, a lot of companies are starting to get it right in terms of providing for cycling in their new facilities. A few that come to mind include Meridian Energy, Environment Canterbury and Opus International Consultants. Where else?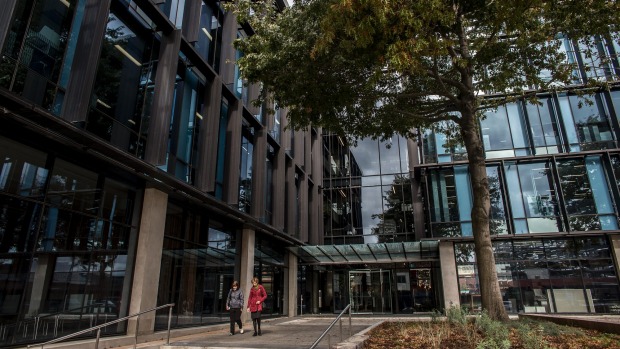 Outstanding contribution to a bike-friendly future: Probably the key champion locally over the past few years has been Cr Phil Clearwater, Chair of the City Council's Infrastructure Cm'tee. Phil has been a steady campaigner for getting the Major Cycleway projects over the line, always with a smile on his face it seems. Other worthy nominees could include Rob Henderson, who has been the guiding hand behind Spark Bikes and has also helped with Lazy Sunday Rides.
Nominations close Fri 27th May, so why not take the time to put in an online nomination?
Who or What do you think is worthy of a Bike to the Future Award?