I hope that everyone in Canterbury enjoyed a nice long weekend this Canterbury Anniversary! My partner and I decided to visit the Canterbury Agricultural (or A&P) Show on Friday, and it was a fun few hours looking around at the various animals, entertainment, and other exhibits.
Knowing that car traffic and parking would be rather chaotic around the area (surprise: it was…), we decided to bike there instead. It was a pretty cruisy 30-minute ride each way and it definitely made it much easier to access the site. And on our arrival we were greeted with a handy place to park…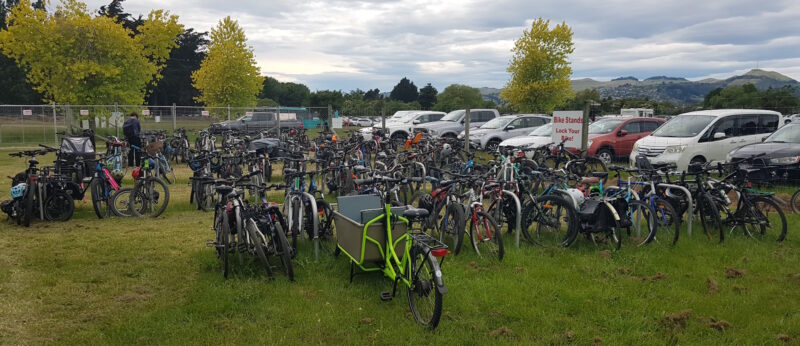 It was certainly good to see some nice "staple" parking spots right by the entry point, and clearly many others had taken advantage of the bike parking too (in fact, a few had to fix themselves to the adjacent fences instead). Good to see the bike parking well advertised on the Show's website too; another tick mark in our ongoing review of biking to events in Christchurch…
Did you bike to The Show this year?