Robert Fleming has been a regular contributor to Cycling in Chch for many years now, with about 70 blog posts. He's also just had another birthday, so happy birthday Robert! Last weekend I was in Hawkes Bay and took the opportunity to have a bike around – look out for a post on that in the near future… Seven years ago, Robert also visited the Bay and posted about his observations there in Sep 2016…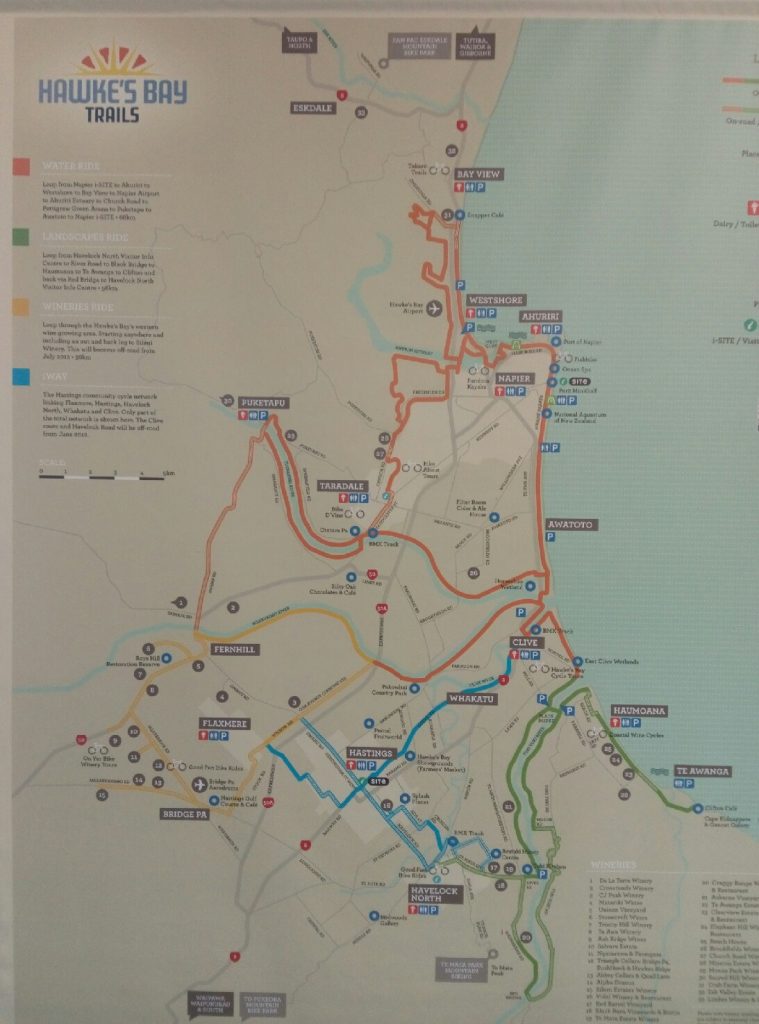 Sometimes during the debate "are cycleways a good thing for Christchurch" it is easy to point to the great cycling cities of Europe, such as Copenhagen or Amsterdam. Then to argue that, once the cycleway network is completed, all will be well and wonderful in the city – only to be told that Copenhagen is NOT Christchurch, Denmark is NOT New Zealand and the suggestion that a cycleway network will create a city utopia is nothing more than an idealistic folly.
Let's therefore look a little closer to home to where there is quite a network of off-road cycleways and check out the culture of cycling in the Hawkes Bay.
"Originally born out of the vision of the then Mayor of Napier, Barbara Arnott, to create a seaside pathway for Napier, The Rotary Pathway Trust was formed in 2002 enlisting the support of the combined Rotary Clubs of Napier. The first section of pathway was constructed from Bay View to the Esplanade in Westshore and was immediately a 'hit' with the public.
More ambitious plans immediately began to build a pathway along Marine Parade and the coast to Awatoto. The Hastings Rotary Clubs then joined the challenge and the Rotary Centennial Pathways Trust was formed. The Hastings District Council and the Hawke's Bay Regional Council joined the effort and in August 2005 a pathway was opened along the Ngaruroro River from Pakowhai Country Park to Waitangi at the mouth of the river."
(courtesy of Takaro Trails information brochure)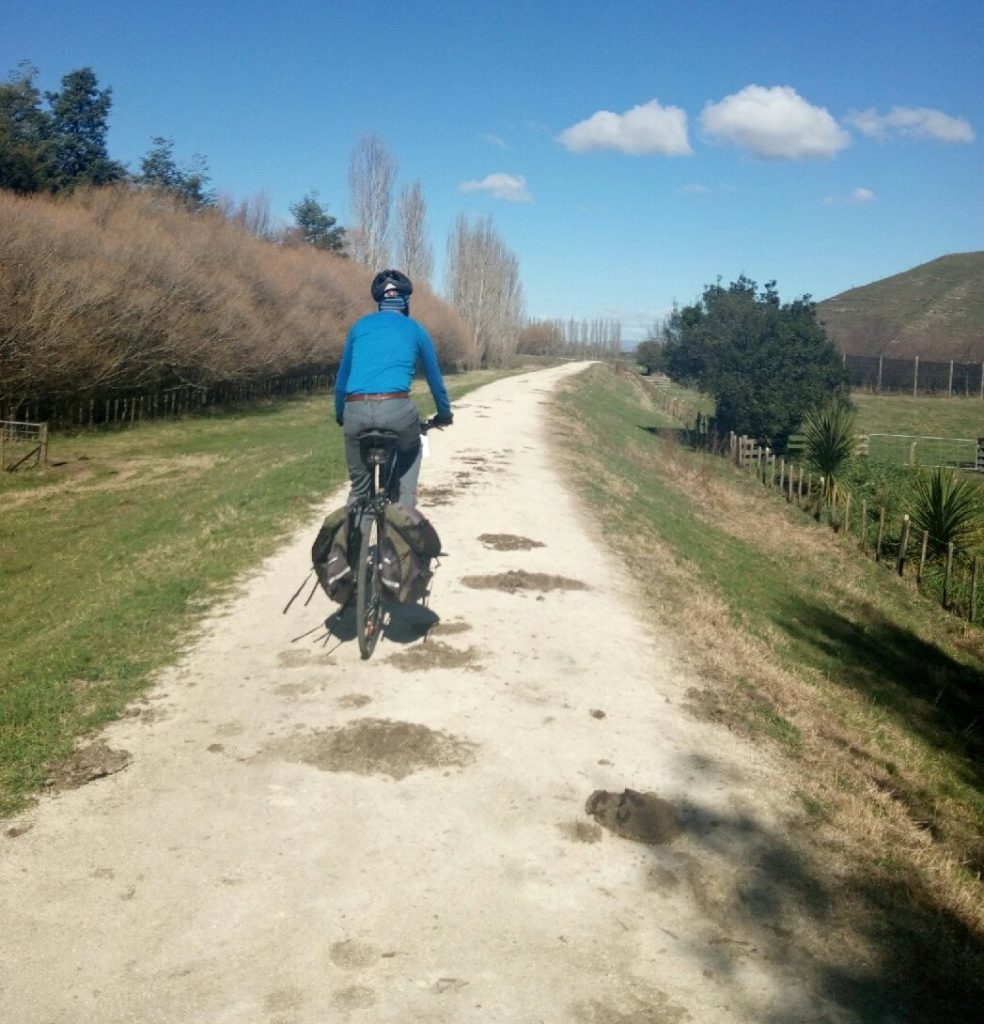 The momentum continued with the development of the NZ Cycle Trail network in 2009, opening up the trails to the international tourism market in addition to recreational cycling  for locals and visitors.
"Cycling expert Jonathan Kennett describes the Hawke's Bay Trails as affording 'the closest you can get to a European cycling holiday in N.Z.' The trails are wide, smooth and mostly flat. Constructed in part by concrete, with the balance a packed limestone surface, there is no bone jarring bouncing over shingle, just comfortable cruising through stunning countryside fuelled by some the finest food and wine to be found anywhere in the country!"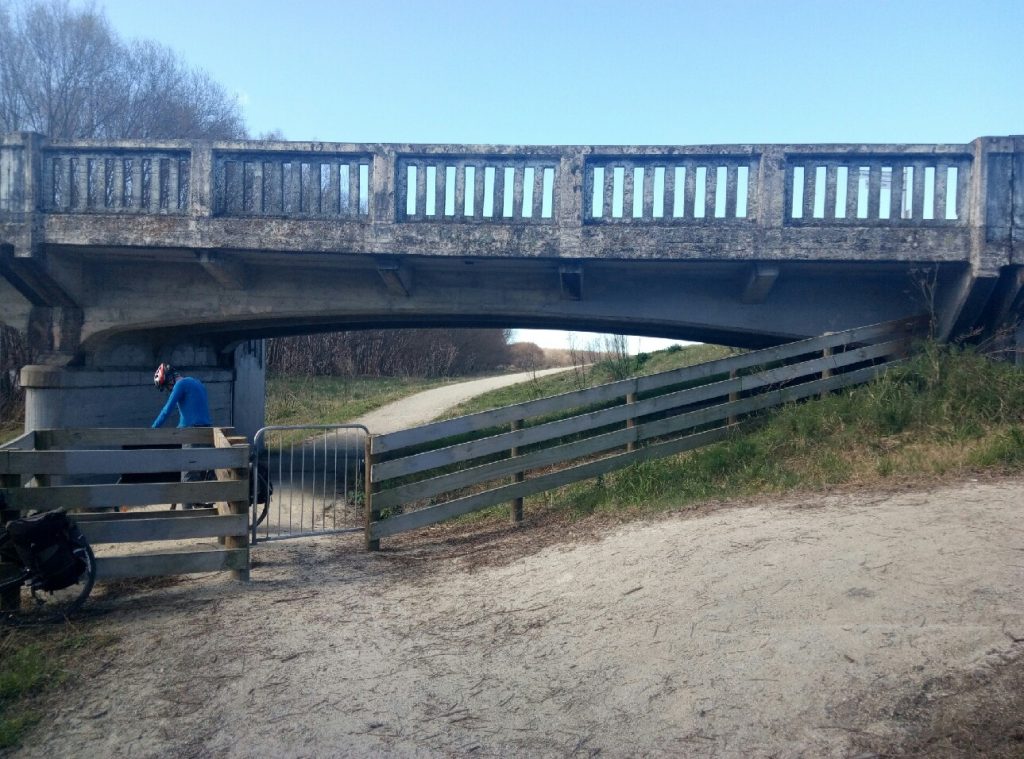 As the map above indicates, the network links Havelock North, Clive and the cities of Napier and Hastings. All areas have worked hard to provide a safer on-road cycling network to encourage school children to bike to school, and commuting and everyday cycling trips for shopping and social purposes.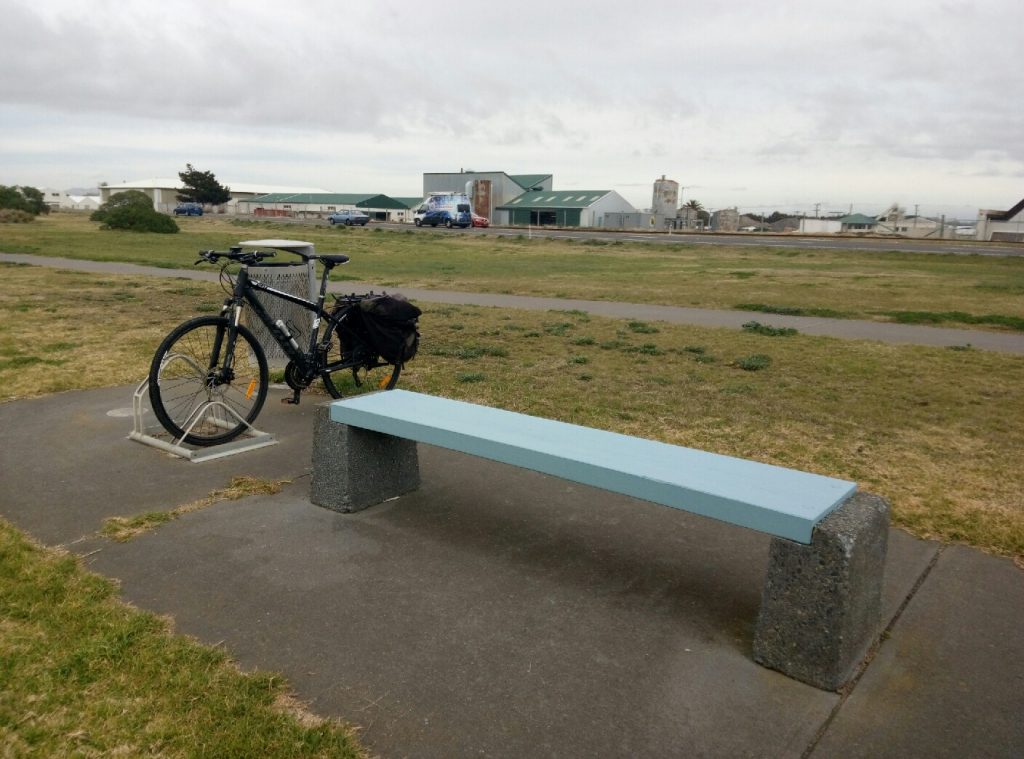 It is a joy to be able to ride good distances completely off road through productive and pleasant countryside. Of particular note is the feel-good factor that quality signage gives, and also the attention to crossing the several rivers in the area. Without exception, the quality tracks wind around and under bridges to lead back onto the separated 'clip on' section of the bridge for a complete journey across in safety. Some of the infrastructure is new, other bridges were built with separate paths.  In comparison I think that the Waimakariri District Council and Christchurch City Council have much to feel ashamed about when it comes to a safe cycling link between Christchurch and North Canterbury.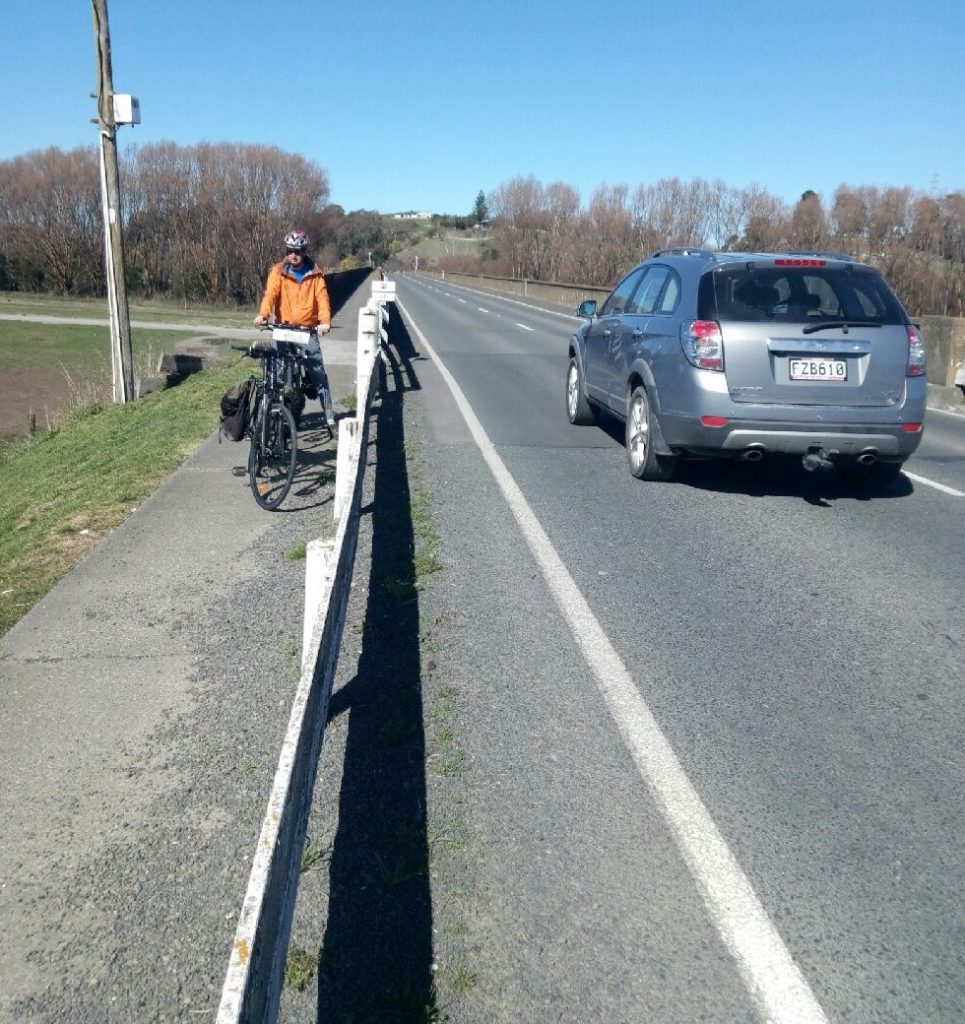 The Puketapu pub just north east of Taradale attracts people on bikes for meals from far and wide. The trails were extended here specifically for the gastro experience. We had a great lunch surrounded by very ordinary people (no tight lycra nor sweat). Children (a baby even) and adults, some up to the Gold Card demographic all arrived by bikes. There were over 20 bikes parked outside at one stage, taking up much less room than the 10 odd vehicles that were creating a road hazard due to lack of parking space.
Everyone was made very welcome.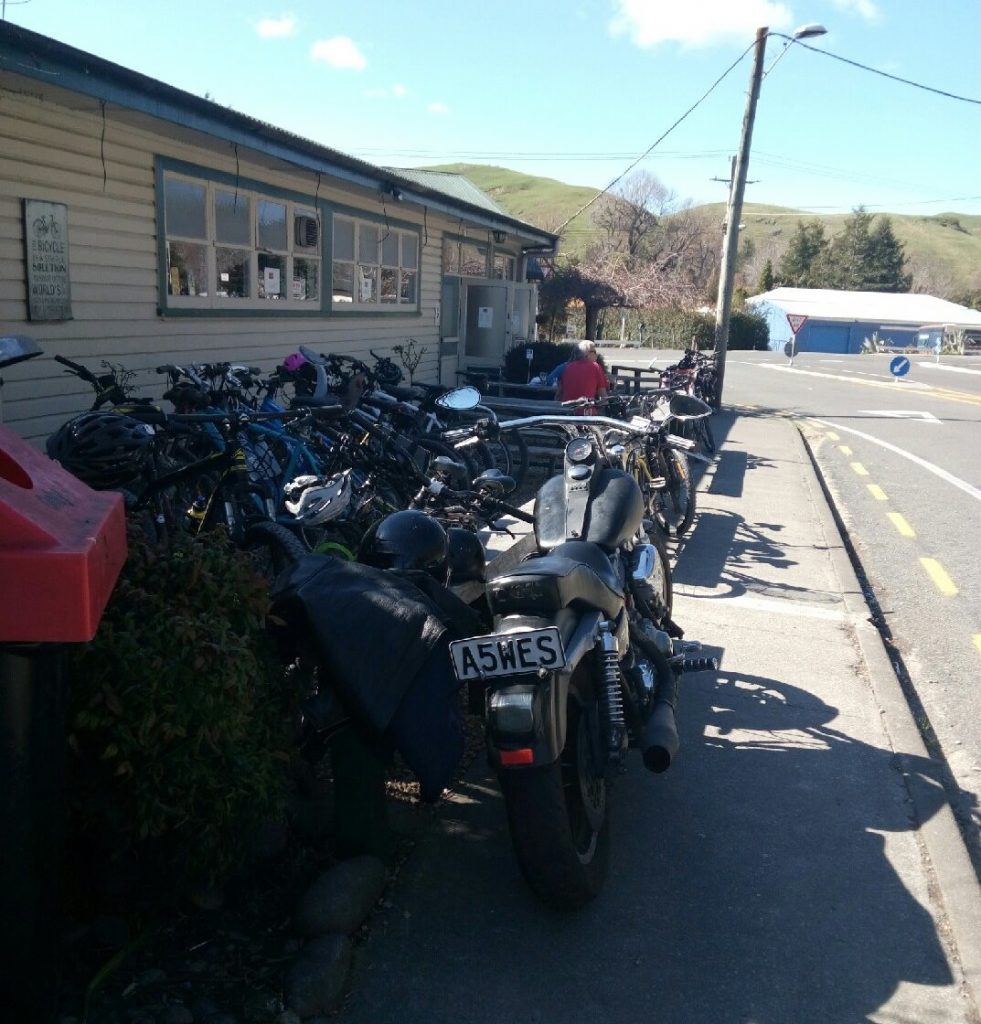 Our network of cycleways in Christchurch will certainly make it easier for anyone who works in the city to get there by bike. It will however, be much, much more than that.  Soon, anyone of any age who wishes to experience a bit of fresh air and exercise with their family and friends in order to get to a location in any part of the city for food, coffee or company will be able to via the network. Getting there will be half of the fun.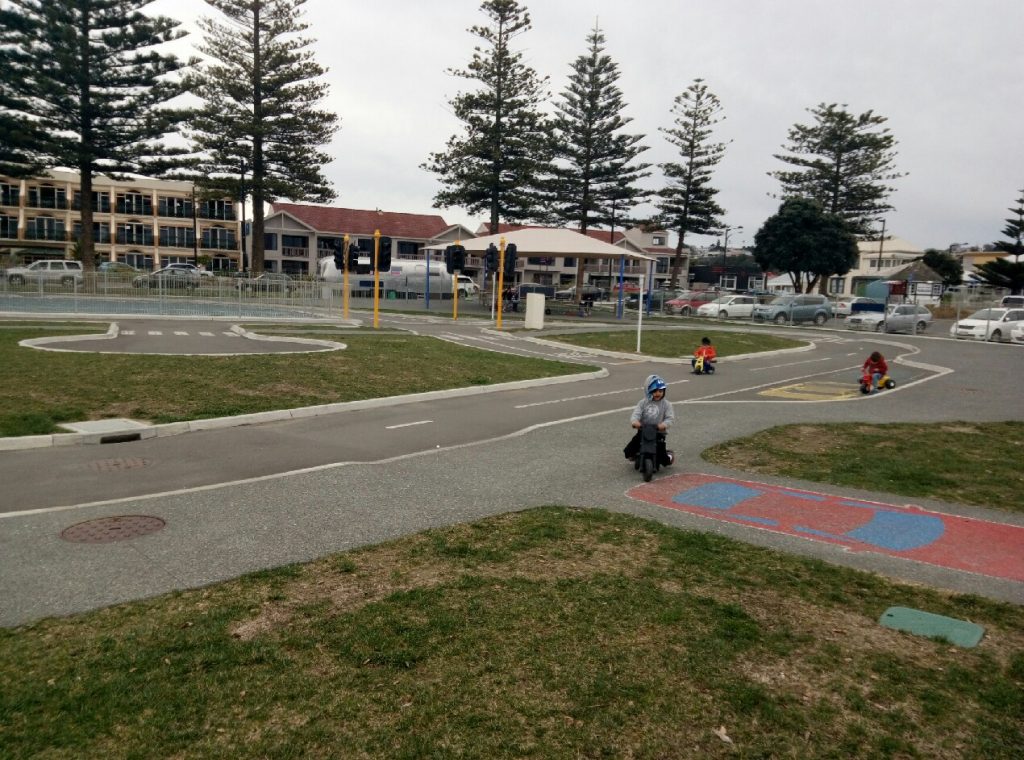 It will not be a European culture of cycling.  It will be a kiwi culture of cycling, just like they do in the Hawkes Bay.
Have you ridden recently in Hawkes Bay? What did you think?