Earlier this week, I attended the NZ Walking Summit here in Christchurch, organised by pedestrian advocates Living Streets Aotearoa. It was a fairly well attended forum, with delegates from around the country coming to hear the latest thinking on creating good walkable environments and also to experience some of them around the city too. This biennial summit was focused on walking only, but there is also another joint pedestrian and cycling conference series in NZ every couple of years known as 2WALKandCYCLE – the next one is planned for Wellington on 18-19 March next year. Nine years ago, 2WALKandCYCLE was held in Nelson and I attended and reported back on it in this blog post originally from Nov 2014. Will you be in Wellington next year?

Well I'm a few days back from Nelson, where an action-packed 2WALKandCYCLE Conference kept ~190 delegates engaged for three days last week. The term "action packed" might not sound right in the same sentence as "conference", but it seems an apt description for an event that featured walking and cycling tours, interactive learnshops and poster conversations, breakfast and dinner meetings around town, and even a session featuring one dozen standing ovations!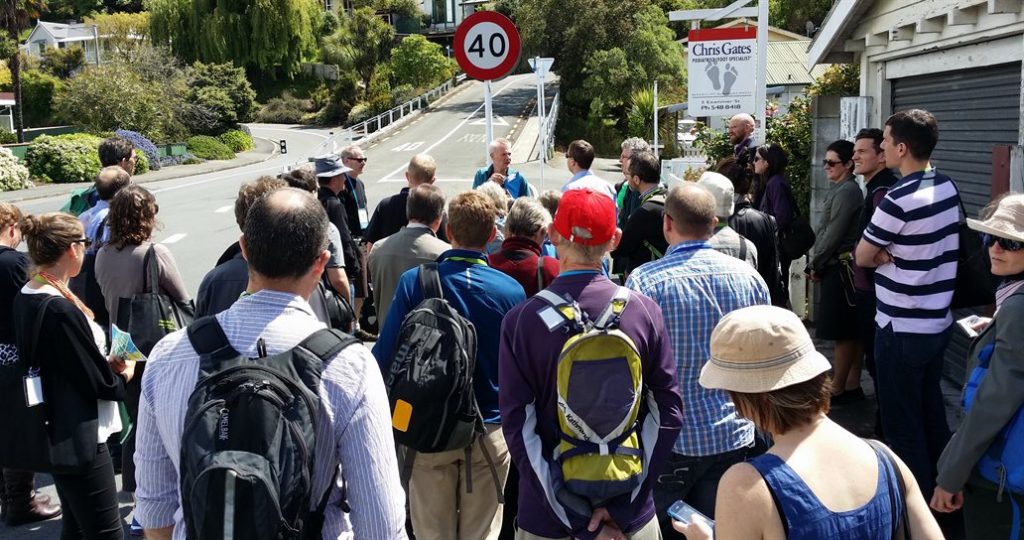 Yep, it was a lot of fun, but there was also plenty for delegates to take away from the 75-odd presenters. There were a variety of presentation formats used, and many of them enabled plenty of opportunities for delegates to also have their say. Most of the presentations are now available on the conference website, but here is a potted summary of some of the key themes to emerge from the ensuing discussions.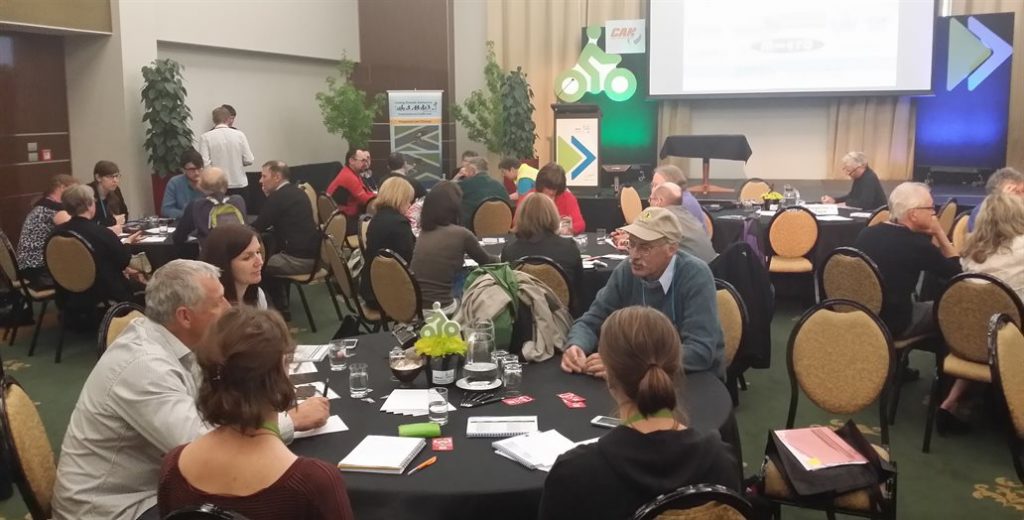 It seemed like the most common word mentioned all conference was "parking", as in "how do we get this walking/cycling facility in, when everyone is worried about losing car parking?" It was the classic example that seemed to come up time and again as issues of consultation and implementation of walking/cycling projects got discussed. I guess we should be glad that such projects are at least getting to the "doing" stage now in New Zealand but, as places like Wellington and Dunedin are discovering, getting them across the finish line of public acceptance is a tricky hurdle.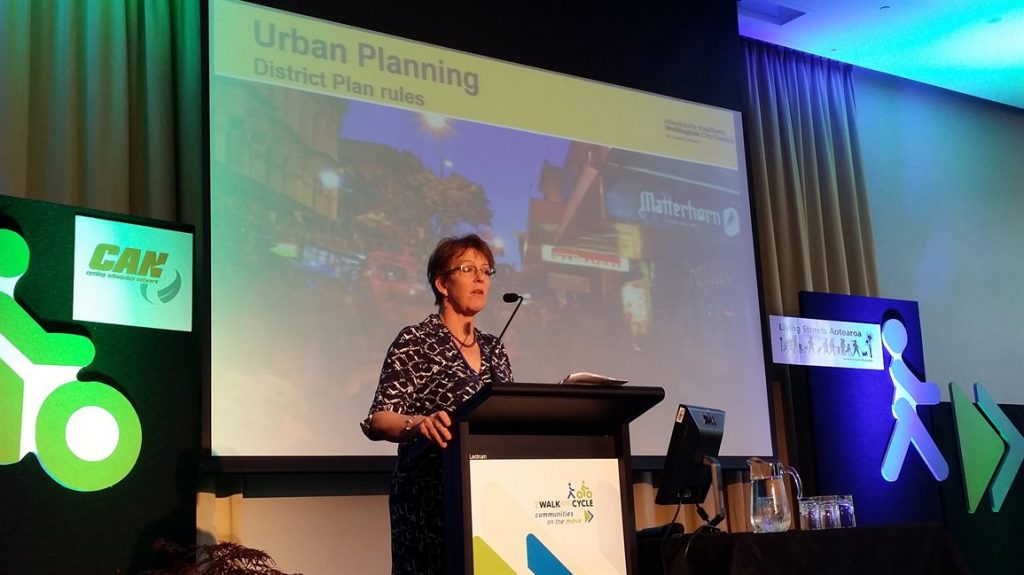 It is useful to understand the challenges faced by our local politicians in these cases, and the Conference obliged by providing a political panel featuring three elected members from around the country (including Wellington Mayor Celia Wade-Brown). They too expressed frustration at how anything that is considered "change" is liable to get the locals' riled (ironically, Celia noted, trying to undo such a change some years later is also likely to see the locals petition for it to stay…).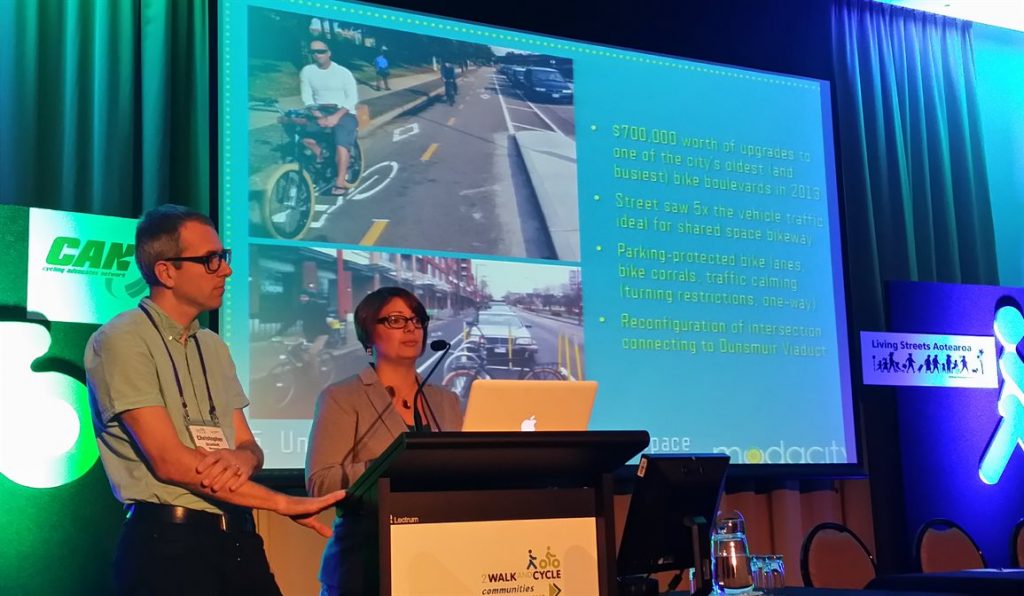 The Conference was also privileged to get some international speakers' perspectives during the week. Chris and Melissa Bruntlett from Vancouver reminded us that their hometown has also trialled various new cycleway treatments in the past few years; these stirred up a few hornets nests but have proved their worth in getting cycling numbers growing. Alongside that, Chris and Melissa have been spreading the gospel of cycling as a normal everyday activity, both in terms of what people are wearing and who's doing the biking. They showed some great videos from their Vancouver Cycle Chic series that embraced the view that, with the right environment, cycling can be just part of your way of life.
Another valuable contribution came courtesy of Daniel Sauter, an urban mobility researcher from Switzerland. Daniel's specialty is the question of measuring walking and understanding what makes a place great for walking (or equally, not walking, but just hanging around or "sojourning"). In many cases too, the same attributes that improve the lot for walking also make it a great place for cycling too.
Speaking of walking and cycling, it was interesting to see the relative balance of each mode during the conference. While there were plenty of submitted presentations covering walking issues or active modes in general, there was a clear majority of cycling-related topics. That seems to reflect its current renewed focus at both national and local levels, including the national Cycle Safety Panel, the $100m Urban Cycleways funding, and various cycleway investments around the country including Christchurch's own Major Cycleways (oddly, while there were a number of consultants and researchers talking about the work here, no-one from the City Council presented anything). It really shouldn't be seen as a competition though, because conference topics such as lower speeds, school travel plans, or the exciting Future Streets project can benefit all active modes.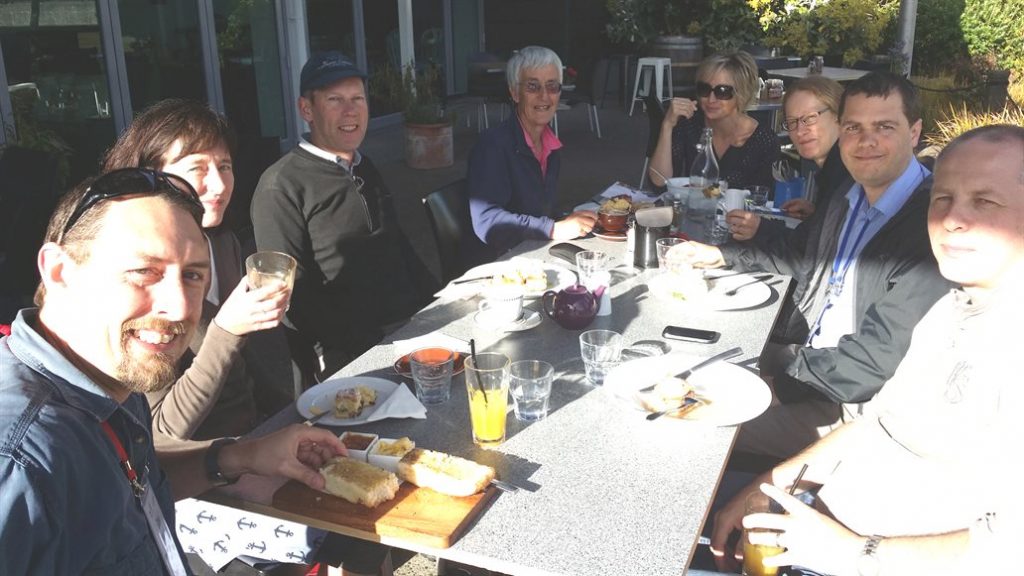 Chatting to a colleague near the end, he commented "there's been a lot of analysis presented, but I haven't heard a lot about doing". While I think in fact there were a reasonable number of real-life projects on the ground discussed during the three days, he had a point. We are now developing some fantastic methods for evaluating and modelling the demand for walking and cycling, and we heard about many of them. But even if we work out to the nth decimal place how well that new facility will improve our lives, the sticking point seems to be when we consult with the public… and suddenly things grind to a halt (or at least a slow shuffle). A few people recalled hearing Janette Sadik-Khan a few months earlier when she visited this part of the world and explained how in New York they just got on and tried stuff. I get that some level of consultation is often still needed (or may even be statutorily required) but why can't we consult after we put in some trial installation? As Green MP Julie Anne Genter said towards the end of the conference, "we need more empirical research".
You can find other photos from the conference at the 2WALKandCYCLE Facebook page; there were also plenty of posts made via the #2walkandcycle Twitter hashtag. As mentioned before, not all of the activity took place inside; there was also a chance to look at some of the interesting active transport developments around Nelson. I'll cover some of those in a future post…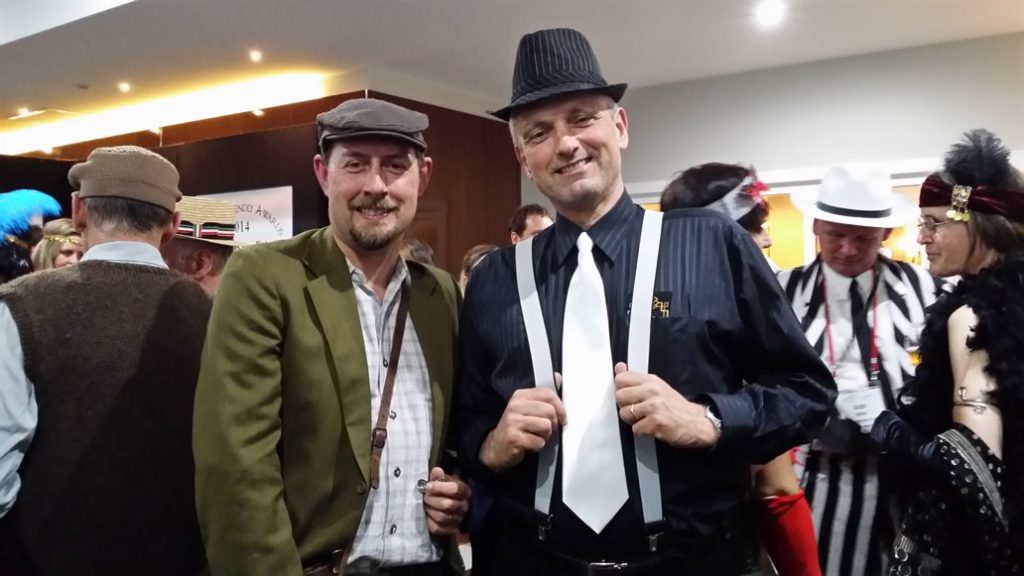 Did you attend 2WALKandCYCLE 2014? What did you think of it?