With all the excitement of what's currently happening for cycling in Christchurch, you may have missed some of the interesting developments in other parts of the country. I was at a cycling forum in Wellington last week, organised by TRAFINZ, and it was really interesting to see what the other main centres are up to at the moment.
As well as someone from Christchurch City Council explaining what is happening here, a number of other presenters described initiatives elsewhere around New Zealand:
In Auckland, they actually have a $1 billion plan to develop a regional cycling network over the next 30 years; however you can quickly do the maths and realise that they'd better get a wriggle on if they're going to average $30 million a year and at least 25km/yr of new cycleways. One exciting project currently being developed is a new separated cycleway around the outskirts of the CBD along Beach Road. This will eventually provide a link between the waterfront and the much-used Northwestern Cycleway.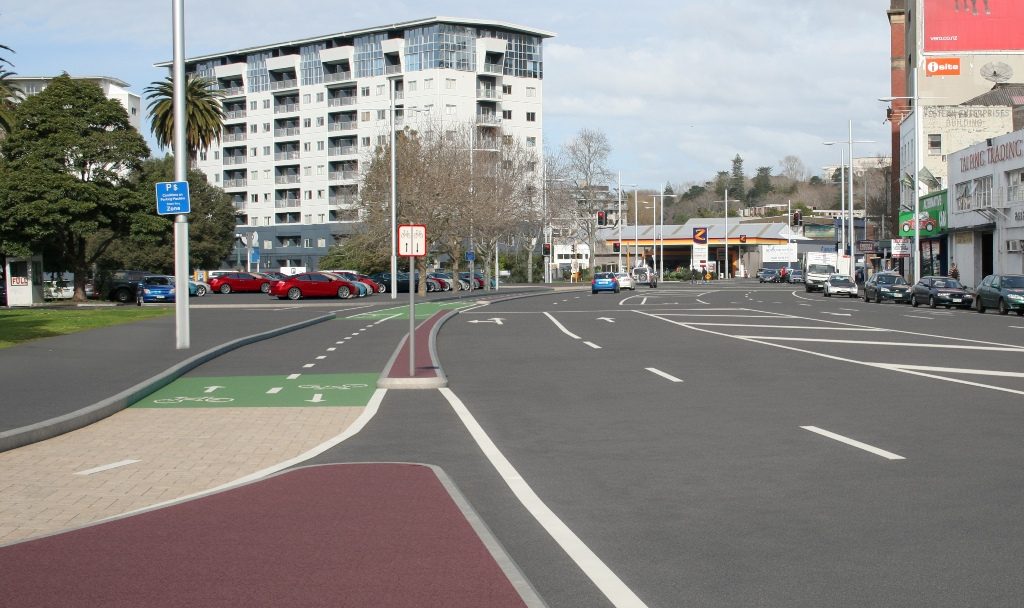 In Wellington, locals are celebrating a very recent trebling of cycleway funding to over $4 million a year. One of the priority routes they are looking is in the south of Wellington towards Island Bay; currently this is not that inviting as a route. Various options are being looked at, including separated cycleway configurations; the sticking point is that will require the removal of parking along some of it (which is a problem for Wellington due to narrow roads and little residential off-street parking). But momentum is certainly gathering to consider this option.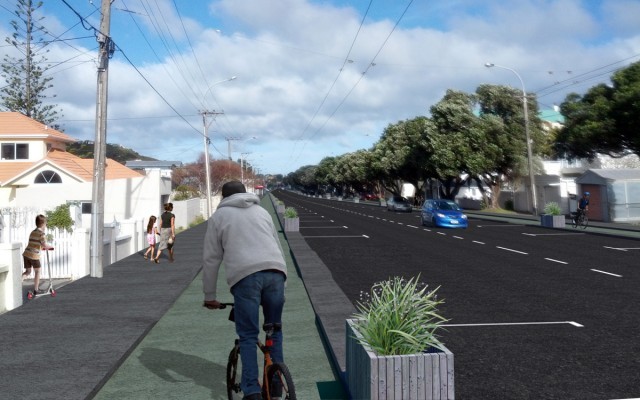 In Dunedin, a couple of high profile cycle fatalities in the past two years have pushed the City Council to demand action for safe cycling along the state highway through town. Already there are some cycle lane separators in sections, but the next stage is to look at fully separated cycleways along the length. Two options, separated one-way paths and a combined two-way path, have been put up for consideration by NZTA.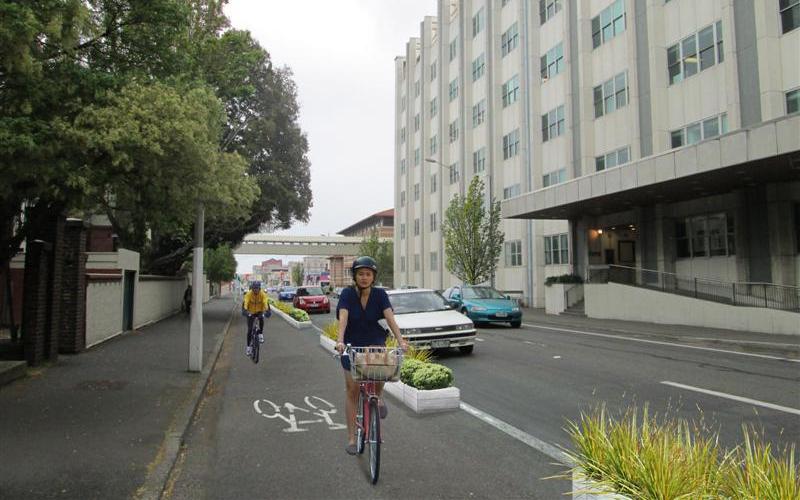 It's not just separated cycleways that are being looked at; in both Dunedin and Auckland, work is also underway to design and implement neighbourhood greenways, i.e. cycle-friendly "quiet streets". And of course, other smaller centres have also been beavering away on cycling provision, especially the Model Walking/Cycling Communities of Hastings and New Plymouth.
All up, it's exciting to see so many cycling initiatives happening around the country (and despite the still somewhat limited funding for cycleways). It's one thing to look at overseas places for inspiration, but it makes quite the difference to see fellow locations in New Zealand that you can model yourself on (and that seems to count for more with the politicians too…).
What do you think about some of the other initiatives around the country?