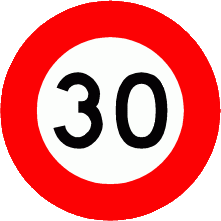 We've mentioned before the importance of lower speed limits for improved encouragement and safety of active modes like walking and cycling. Around the country, we're starting to see more of this happening, especially on the back of the new 2022 national Speed Management Guide (Road to Zero edition).
Christchurch City has been one of the leading councils pushing to get more streets with slower speeds implemented around the city and they're now currently consulting on a broad swathe of proposed lower speed limits for numerous suburbs and school areas. Originally the consultation was going to close this Wed 30th Nov. However, such was the initial enthusiasm for lower speeds in many places beyond the original locations, the Council has now extended the range of areas being proposed for lower speeds and extended the closing date for submissions until Tue 3rd Jan!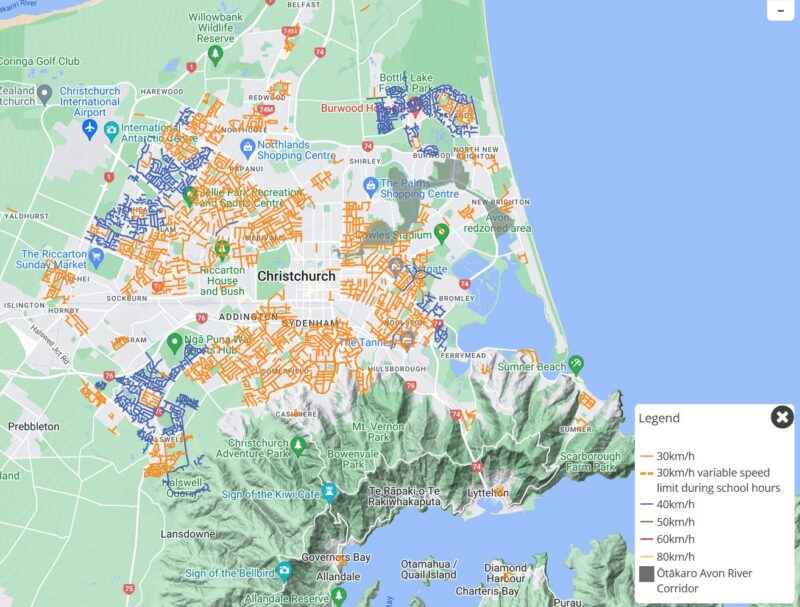 The consultation areas now cover at least half of the suburban streets around Christchurch, with a mix of 30km/h and 40km/h speed limits, together with some variable 30km/h limits during school hours. Over on Banks Peninsula, there are also proposals for lower speeds on many of the winding rural hill roads as well as various peninsula town streets.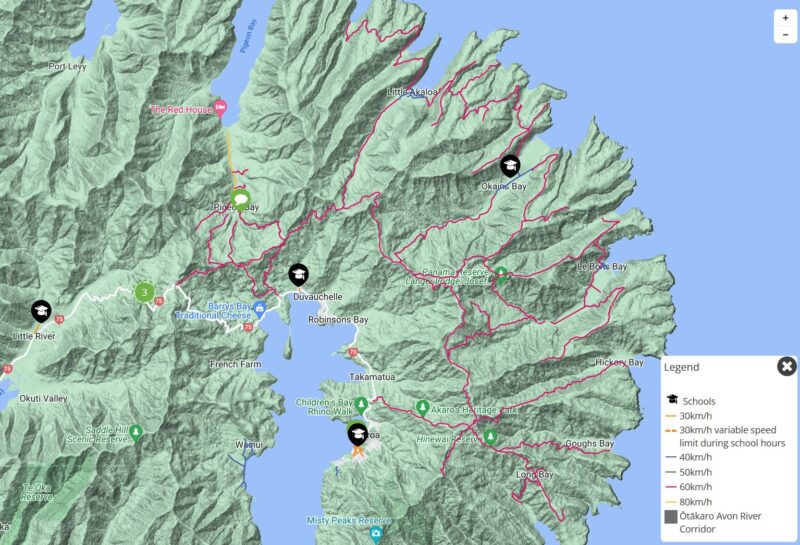 A neat aspect of the consultation is the interactive map allowing you to zoom in and look around the many different proposals and also drop a pin on the map to leave a comment about any aspect. If you agree or disagree  with any existing comments you can also register your like or dislike for the statement. Probably the only niggle is that the map doesn't show where there already are existing lower speed limits, so you have to have some local knowledge to know the context of what's proposed vs existing.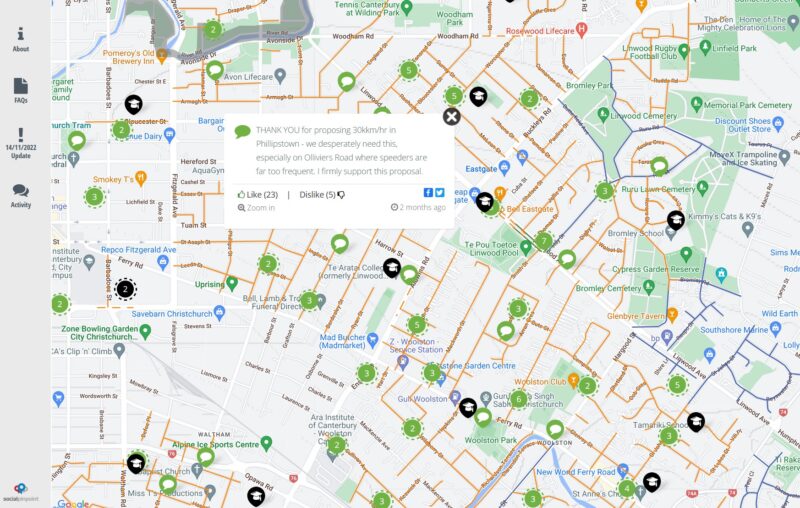 These proposals are quite the game changer for speed management in Christchurch. Even without major traffic calming, they will see speed limits drop notably on these streets, leading to a safer environment for walking and cycling. And ultimately that is likely to lead to fewer deaths and injuries for all road users…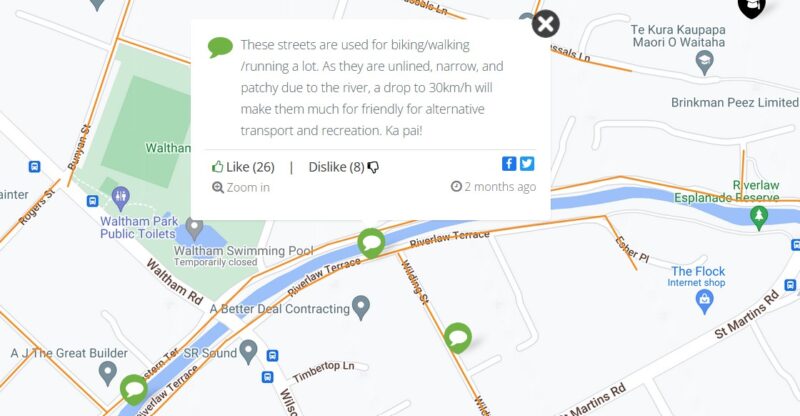 While we are talking about consultations, this is a reminder that the consultation on the central city streets surrounding the new Te Kaha stadium now closes this Wed 30th Nov. And there are also some further consultations currently out for speed management works in Knights Stream (closes Fri 16th Dec) and upgrades to the Cashmere/Centaurus/Colombo/Dyers Pass roundabout, including raised cycle/pedestrian crossings (closes Wed 14th Dec).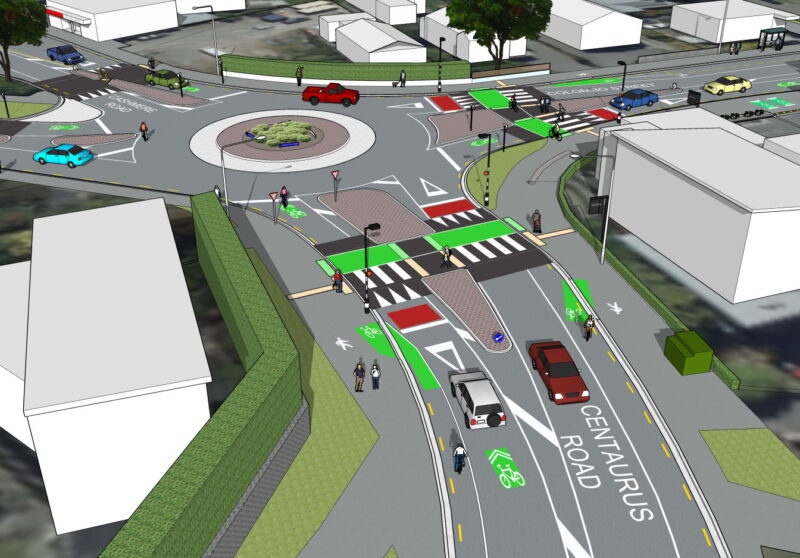 What do you think of the proposed speed limit changes around Chch?