It doesn't seem that long ago that Christchurch oversaw a whole raft of suburban lower speed limits, proposing 30 and 40 km/h streets to many of our neighbourhoods and school zones. Those new speed limits are hitting the streets about now, but now it's time to consider the wider speed management picture for Christchurch City. So the Council is currently consulting on their Draft Safer Speed Plan, with submissions due by Wed 25th Oct.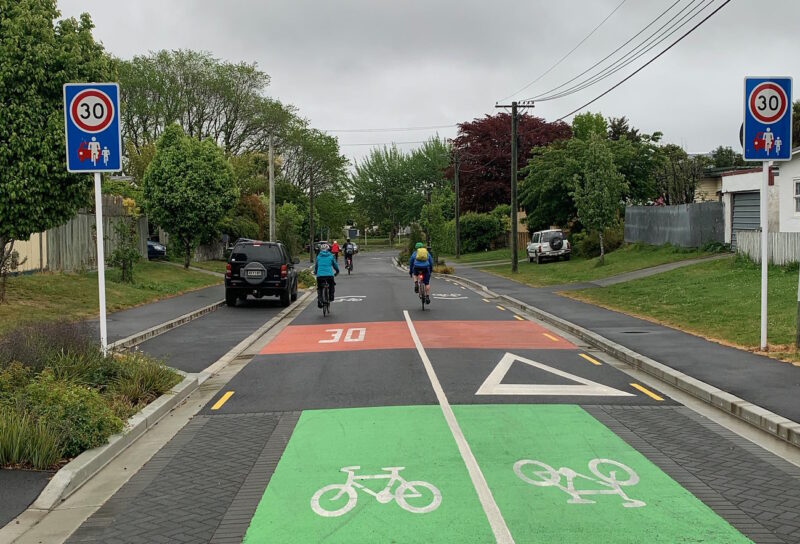 While there are benefits to all road users when it comes to having safer speeds, I probably don't need to point out to most of you that cycling is a key beneficiary. Whether it's biking on a 30km/h suburban street or riding around a 60km/h Banks Peninsula country road, lower traffic speeds greatly reduce the likelihood and severity of any crash that could happen. This is particularly important on lots of quieter roads and streets where you couldn't easily justify building some specific cycle facilities.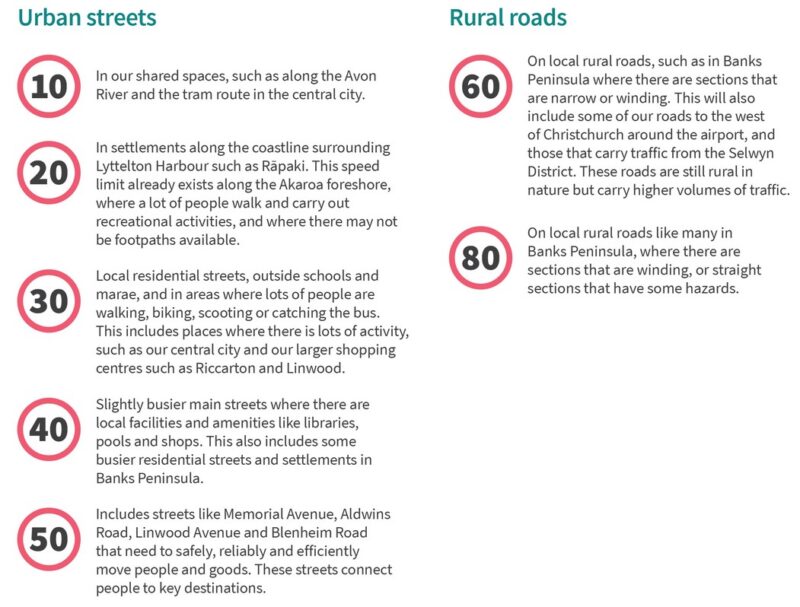 The Speed Management Plan is a 10-year long-term strategy for bringing all roads to safer limits. In the first three years (2024-27), the main priorities are:
Marae
The remaining neighbourhood streets and settlements in Banks Peninsula
Town centres, local centres and neighbourhood centres
The rest of the central city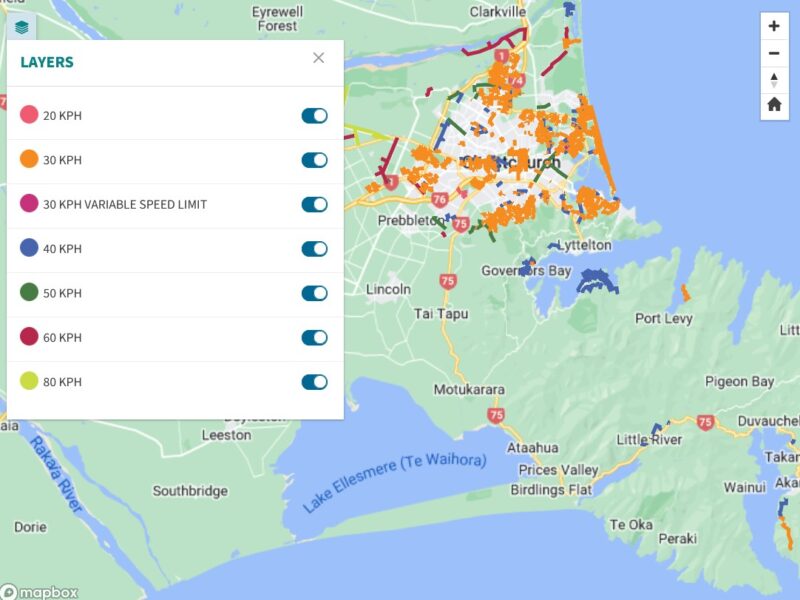 After that, the focus will shift to the main connecting roads and streets where physical changes also need to be made.
It's not just about changing posted speeds either. In a lot of places the new limits will be supported by speed management infrastructure such as raised platforms at crossings and intersections, speed humps, additional signs/markings, and other traffic calming features. And there will also be ongoing education and enforcement (including new speed cameras).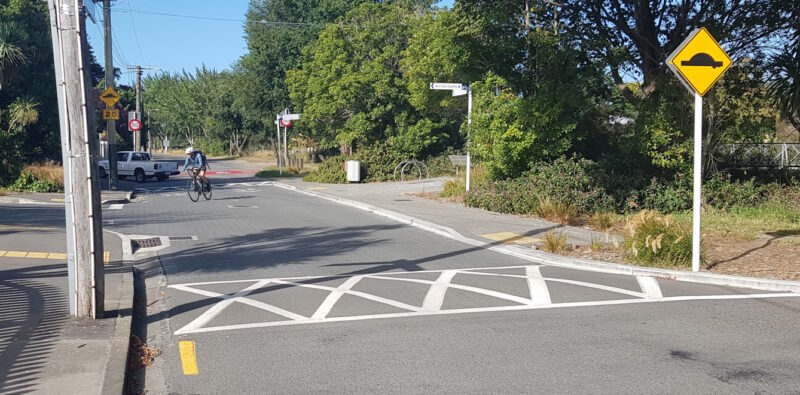 The Council consultation page provides detailed plans showing the areas that will be affected in the future. Needless to say, there's a lot to like about the proposals, so show your support by having your say by Oct 25th!
What do you think about the draft Speed Management Plan?