My recent time down in Dunedin for the 2WALKandCYCLE Conference also allowed some opportunities to have a look around the city at what they have been up to cycling-wise. One such opportunity was to ride along the southern side of Otago Harbour from Dunedin out towards Portobello, about 16km. Not that long ago, this was an unpleasant experience on a narrow winding high-speed road by the coast. But now that is almost a thing of the past…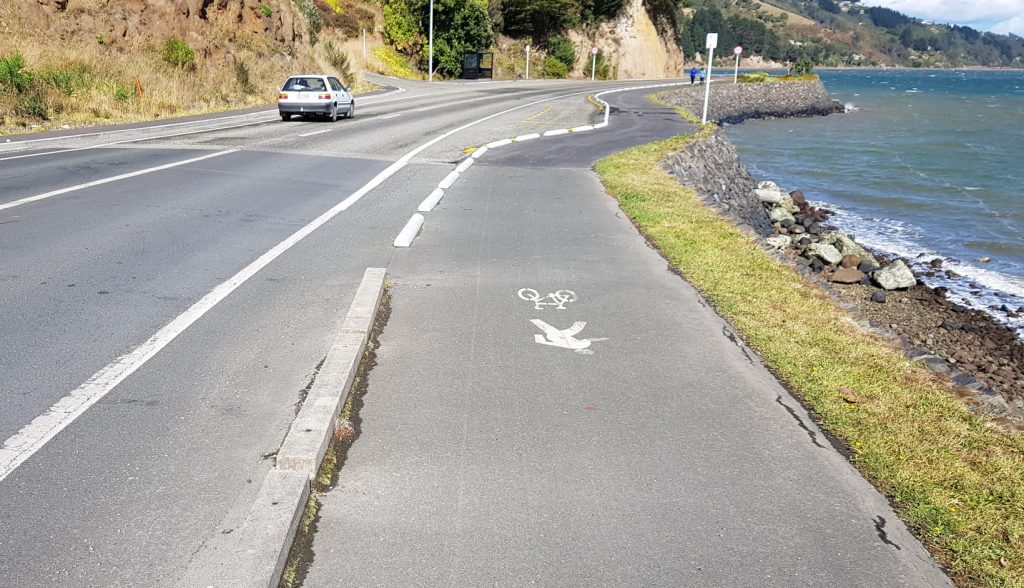 Mostly constructed over the past few years, this section of the Otago Harbour Cycleway now provides a safe walking and cycling route along the shoreline, separate from traffic. Mostly this has been achieved by constructing a widened seawall, and there's even a couple of bridges built around some sensitive areas as well.
With only a couple remaining bits of pathway to be completed when we were there, it is already a fantastic way to safely connect the coastal suburbs with central Dunedin (in some ways, it reminds me of our own Coastal Pathway). It was even awarded the runner-up in the "Walking Built Excellence" category at the "On the Go" Awards presented during the conference last week.
Have you tried the Otago Harbour Pathway?