Now for something different to ponder, while we have the time… a couple of months ago, pre-lockdown, I was riding down the separated cycleway along Tuam St. For those who are familiar with it, you will know that it is a one-way cycleway behind concrete dividers (and often car parking), in the same easterly direction as the adjacent roadway.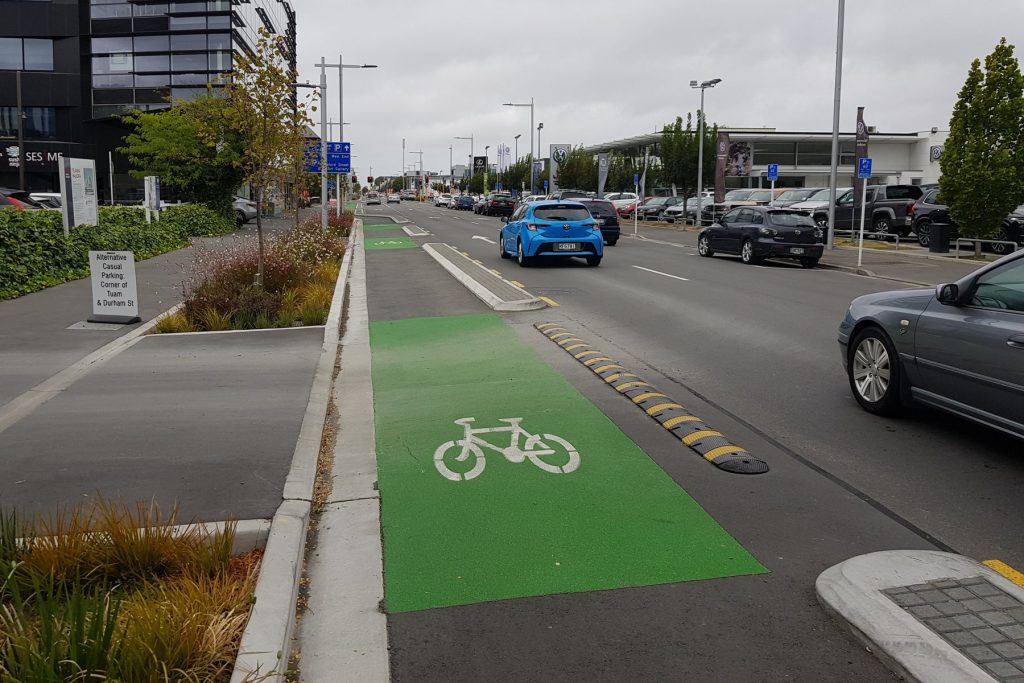 The thing I was trying to figure out was "how come Tuam St doesn't get the same amount of grief about its design as St Asaph St does?" Because that's the thing: these two cycleways are one-way equals. And yet, all we ever hear about is how bad the design is on St Asaph St.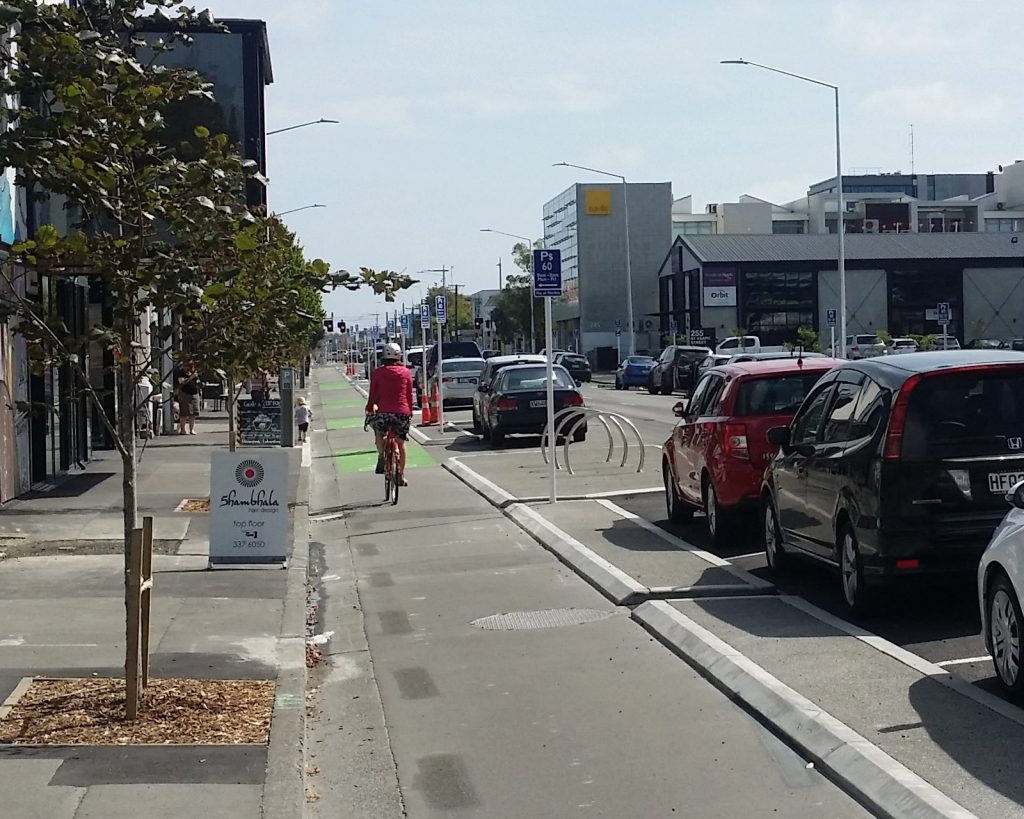 Here's the thing: Tuam St has the same roadway/cycleway dimensions as St Asaph St. It has the same 30km/h "green wave" signal timing along it (which to be honest is pretty hard for the average rider to keep up with – a story for another day…). So how come I've never heard anyone grumble about this cycleway, certainly not adjacent businesses?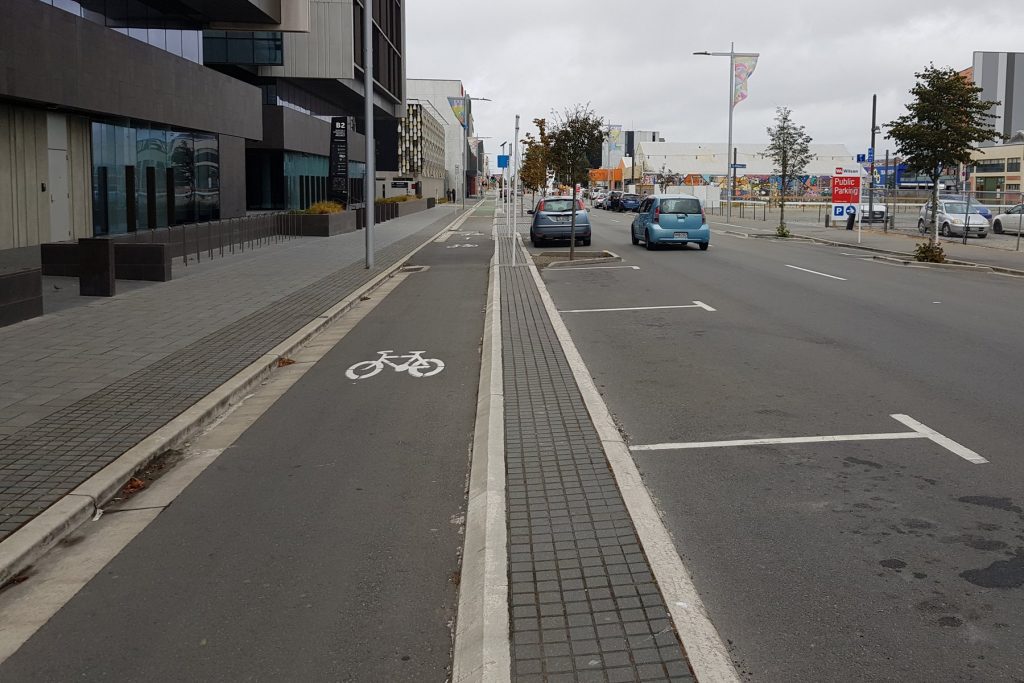 Perhaps a key difference is the relative land uses: St Asaph St has a lot of bars/restaurants and other retail places along it, whereas a large part of Tuam St is fronted by a Justice precinct and a bus interchange (in fact, the bus interchange entrance probably attracted the biggest concern about this cycleway and yet that has amounted to nothing in practice). Mind you, both streets also feature a number of car sales yards, well known elsewhere in the city for complaining about cycleways and on-street parking…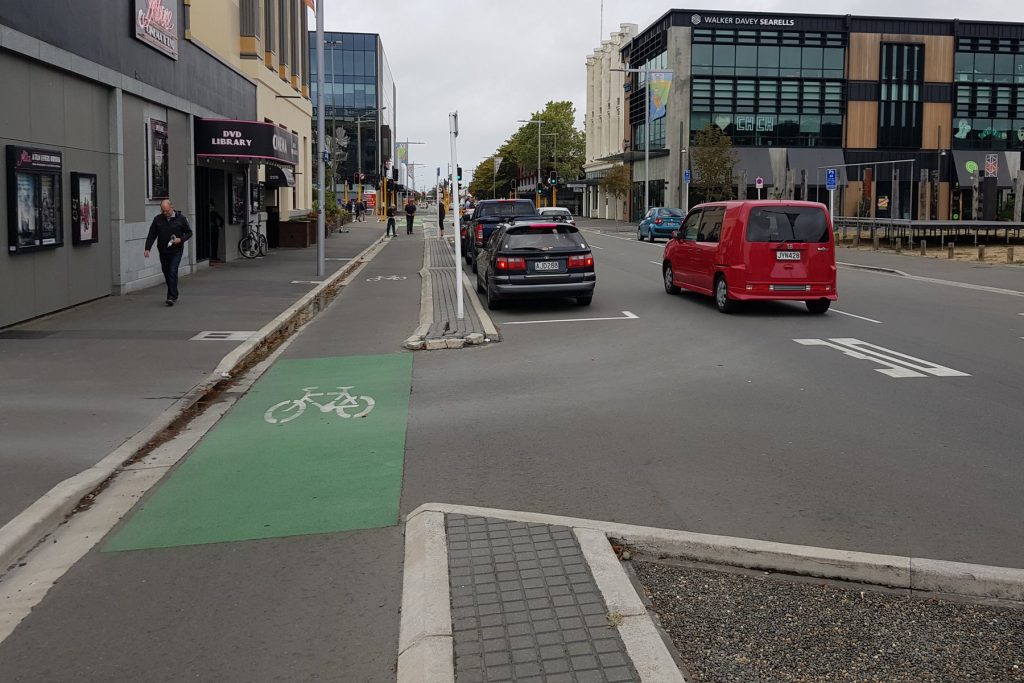 That aside, it seems that the difference is more one of perception over reality; a few more noisy people made a fuss about St Asaph St, and that resonated through the media and ultimately into the public consciousness (to the point that many see it as our equivalent of Wellington's Island Bay cycleway controversy). Fortunately, over time that noise is fading as more people start enjoying using these cycleways (including Tuam and St Asaph) around the city.
Do you think Tuam St and St Asaph St cycleways are different?