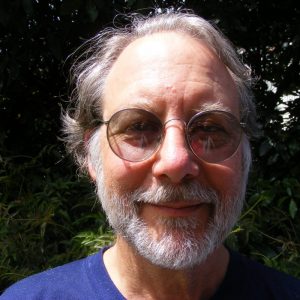 Last Friday 24th Sept saw the falling of a mighty Californian redwood… Many in the local cycling advocacy world will probably have heard of the sad passing of Dirk de Lu last week in hospice, having succumbed to the ravages of Motor Neurone Disease.
Dirk had been involved in cycling advocacy as long ago as the early 1970s in the US. Originally emigrating here from California with wife Janet and their two children in 2003, Dirk had been a stalwart of cycling advocacy in Christchurch for nearly 15 years.
I first met Dirk when he joined the Spokes Canterbury Core Group and from about 2007 became heavily involved in the preparation of group submissions on various projects and strategy/planning documents. His intensely detailed review notes of some of those documents were a testament to how seriously he scrutinised every facet of them and was not afraid to deliver a critical judgement if they did not pass muster.
Even Dirk would acknowledge that he could be somewhat of an "Eeyore" in his pessimistic and harsh critiques of various local agency proposals; indeed, you could almost be forgiven for thinking sometimes that Spokes was actually opposed to what were essentially good cycling proposals. "Perfect is the enemy of the good", as they say… I know that I often tried to provide a contextual lens to soften Dirk's initial thoughts about a proposal and, in time, he too learned that the 'trick' was often to start by acknowledging and praising the good stuff before detailing the things that weren't so great or could be improved.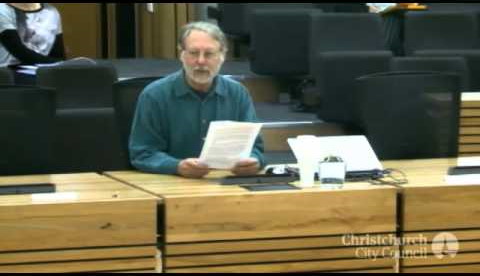 Certainly the likes of Chch City Council knew that they were in for a stern summation of their proposals when Dirk presented in person to them, as he regularly did. But nevertheless they respected the considerable work he put into submission after submission (both written and oral). He was also the cycling representative on ECan's now-disbanded Active and Passenger Transport Working Group for many years. And many of us were very pleased to see his efforts rewarded when he received a CCC Christchurch Civic Award in 2020.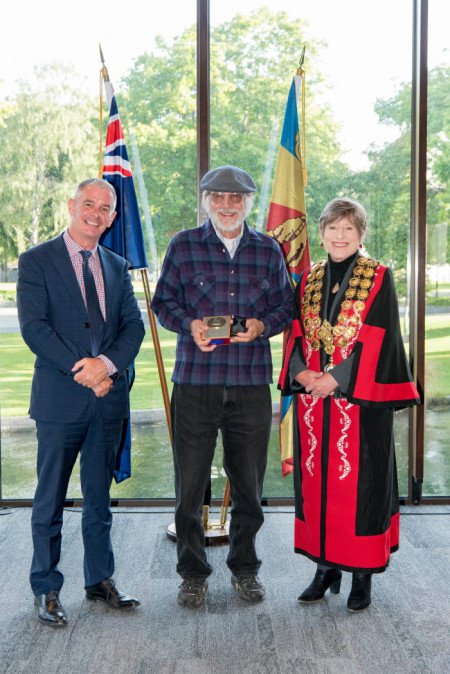 Dirk was also a founding member of ICECycles, Christchurch's first community bike workshop providing free mechanical help to local people. He continued to be a volunteer mechanic for many activities over the years by ICEcycles and other new bike maintenance groups that have sprung up since, as well as passing on his experience to newcomers.
As well as cycling, Dirk was a regular participant in other environmental causes as well, and was also an active member of the local Quaker Church community (which also proved handy some years when Spokes needed a suitable AGM venue…).
If you want a bit of an insight into his personal philosophy, I suggest you have a read (with a smile) of this opinion piece he wrote a few years back – Am I a communist or a fascist!? (Or, How cycling made me a bad person)…
Sadly, Motor Neurone Disease had been slowly robbing Dirk of his physical abilities over the past couple of years, making speaking, eating, moving around, and also his beloved biking increasingly difficult over time. Just the weekend before his tragic passing, I was at his Worsleys Hill home with a group of other friends helping to tend to some of the extensive gardens surrounding his house overlooking the Canterbury Plains – that too had become too much for him…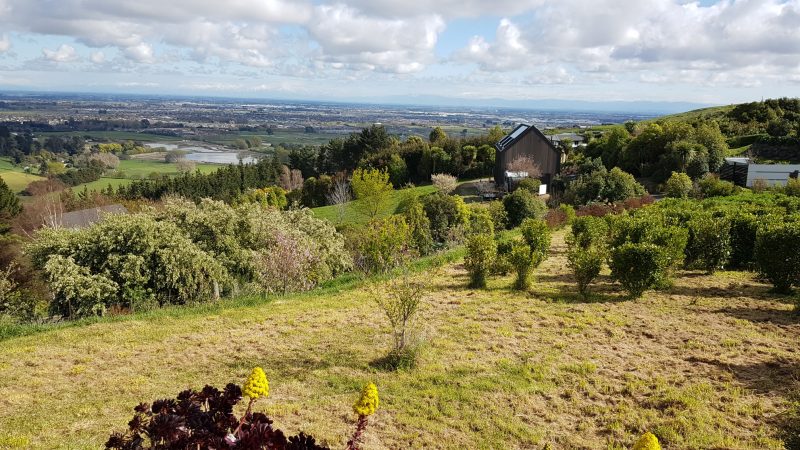 His mind continued to be pretty sharp though; he continued to help prepare submissions for Spokes this year and, as late as the past month, he was still dispensing gardening advice to his helpers and delivering withering assessments of anti-cycling media…
A private funeral service for Dirk was held by family last Tuesday; unfortunately current Covid restrictions limit numbers who can be part of these activities. However a wider memorial service is planned for Sun 17th Oct at 1pm – more details to come.
Be at peace now, Dirk… Our love and thoughts are also with Janet, Katia and Max at this time.
Do you have any abiding memories of Dirk?