Brrr, it's been pretty cold lately on a number of evenings and mornings; certainly a good excuse to dig out all your layers for your next ride. In contrast, the night of this year's recent Winter Solstice Ride was positively balmy – did you join the 370 others there? If not, then perhaps we can encourage you with some of the events coming up in July…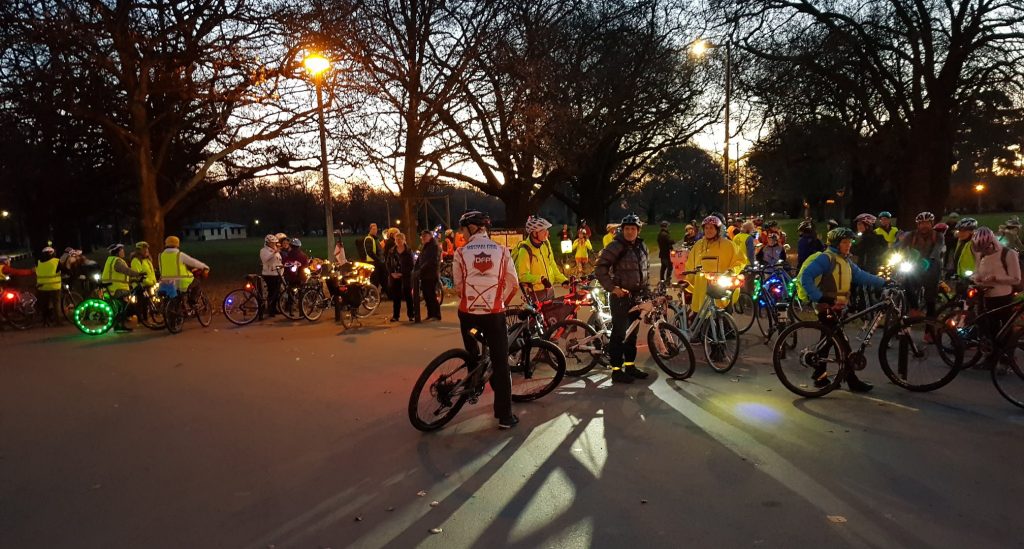 On Tue 9th Jul, the Canterbury Film Society presents "The Bikes of Wrath" (7pm at Chch Art Gallery), a documentary about five Australian cyclists touring mid-west USA and the fascinating people they encounter along the way – $15 tickets can be bought  online.
After the inaugural event in June, it's time to do Coffee Outside again on Fri 19th Jul. The process is simple: bring your bike and your favourite morning brew (or make it on the spot!) down to the Avon River Promenade (near Colombo St) anytime between 6.45-8.45am and meet up with a few other bike-minded folk!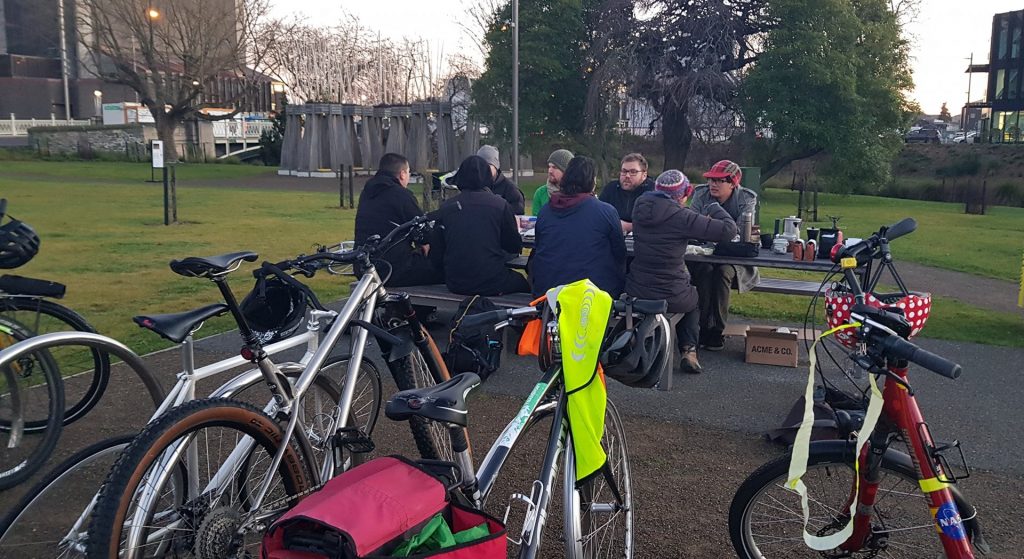 RAD Bikes continue their regularly Sunday and Wednesday bike building and repair workshops throughout the month and Sun 21st July (12-4pm) is a special RAD event – a Bike Fix-Up for Women by Women. The focus will be on producing some sweet rides out of the many ladies bikes currently in the RAD Shed.
If you're looking for something for the kids to do these school holidays, check out our Where to Ride page for fun biking ideas. Don't forget the new Gap Filler pump track in town near Margaret Mahy Playground as well, and in the South Frame is the "Roll with It" pump track, opposite the Justice Precinct.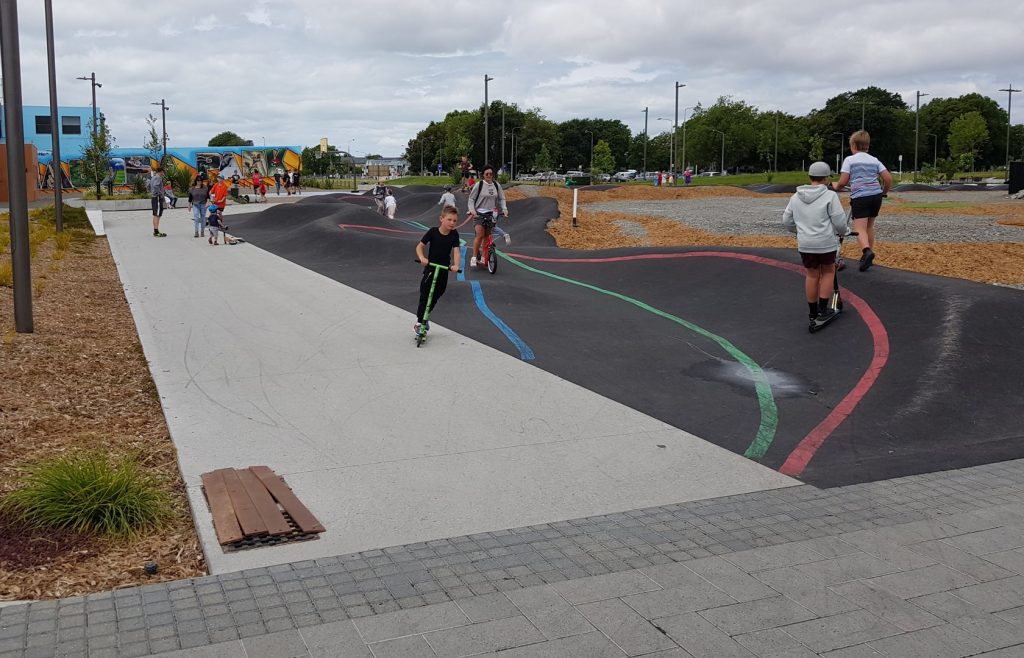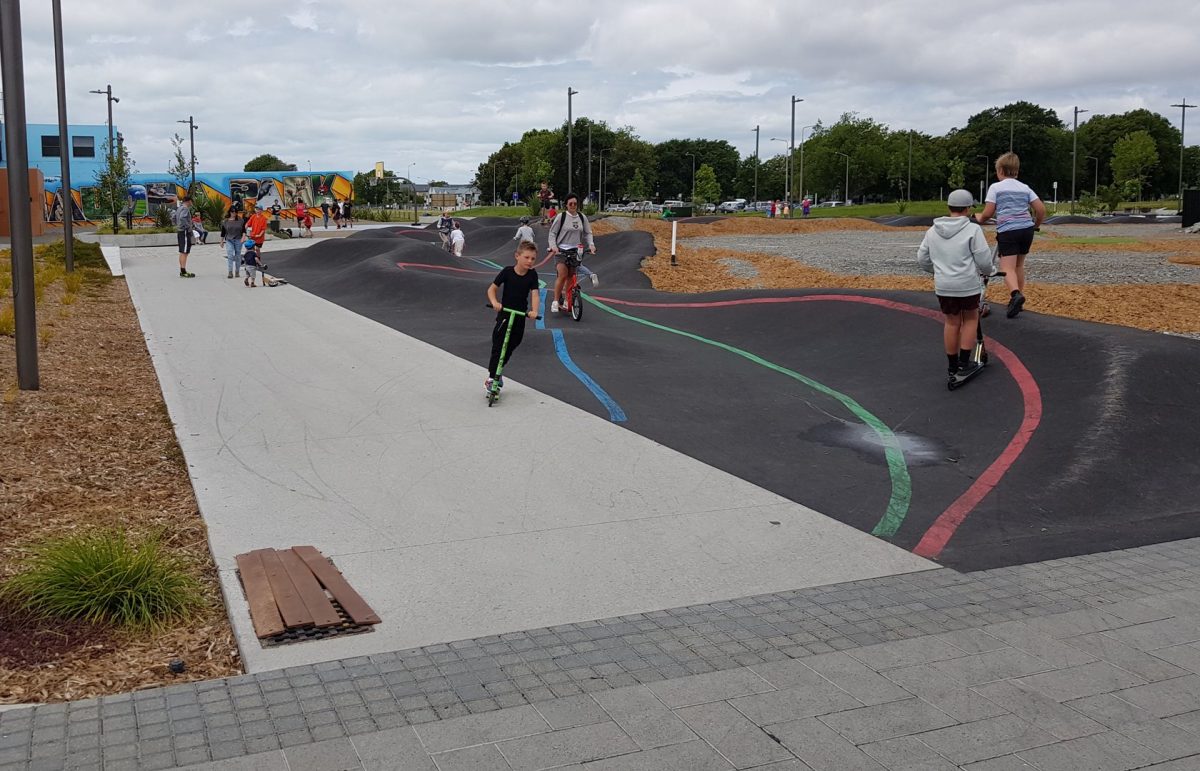 Our Christchurch Cycling Events calendar (always showing on the righthand side of our webpages) has the latest info on what's coming up; Keep an eye out for any new events being added (and let us know if you have something you want featured).
Where will you be biking this month?