There's a lot going on in town these days; it's great to see it all coming together. New buildings are popping up; we're getting nice new spaces like the Oxford Promenade, and fun events like the Bread & Circus Buskers Festival keep everyone amused.
Within the East Frame (aka Rauora Park), another fun little facility opened up just in time for the Christmas break – a pump track between Armagh and Gloucester Sts: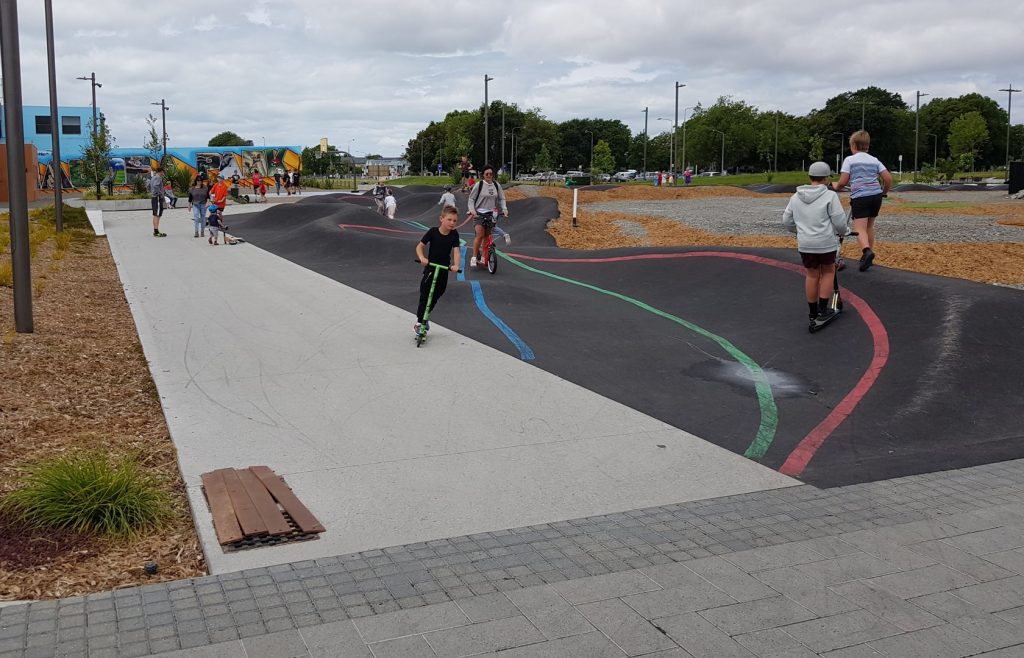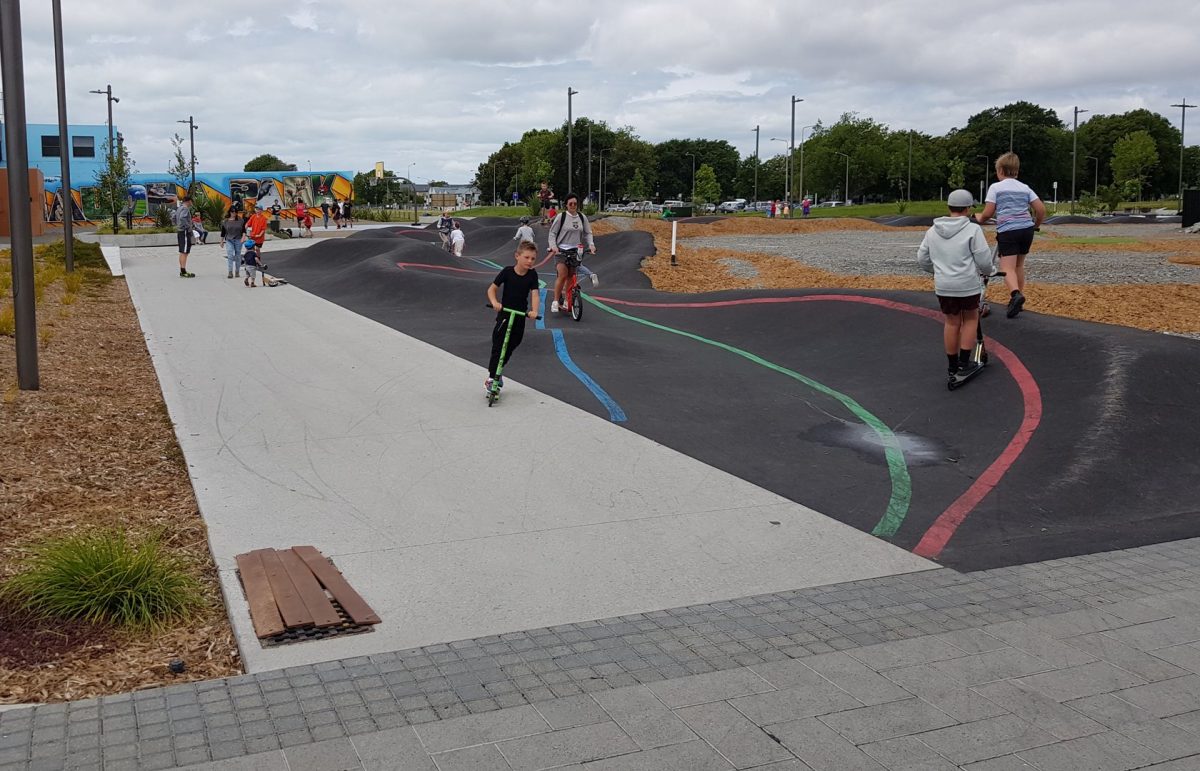 This great addition comes courtesy of Gap Filler, who are responsible for all the transitional projects currently occupying the East Frame. A series of asphalt bumps and colourful lines give people lots of options for biking, scootering, skateboarding, or whatevering from one end to the other. In true "pump" track style, I can confirm that it is possible to ride from one end to the other without having to pedal – there's a challenge for you…
If you or your younger charges are looking for a fun diversion from "boring" old cycle paths, perhaps make a detour to the pump track (the fact that it's next to Margaret Mahy Playground is an added attraction too…). Plenty of car parking nearby, or you have a choice of quite a few cycleways that will now get you here from all directions.
Have you tried out the East Frame pump track yet?