Construction of the Heathcote Expressway has been ticking along over summer. Already you can ride from Wilsons Rd (near the old stadium) through Charleston and Woolston to The Tannery. Most of the route is a 30km/h neighbourhood greenway treatment, with a new signalised crossing of Ensors Road that we featured earlier.
At Garlands Road, the current terminus of the route ends with a new signalised crossing of this busy road at Cumnor Tce (by the river), making access to and from The Tannery a lot easier…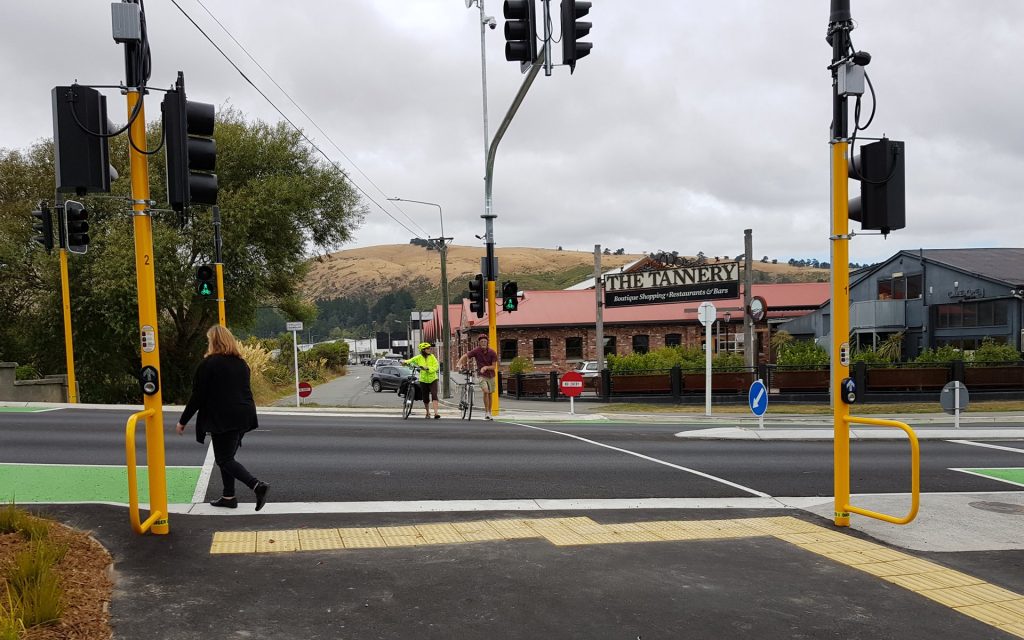 The good news keeps on coming. Work is just starting on the section closer into town along Wilsons Rd and Ferry Rd, the scene of some contention and design revision a year ago. And, thanks to additional transport subsidy now available from NZTA, the next stage from The Tannery to Heathcote Valley will begin construction later in the year.
Have you ridden the Heathcote Expressway yet?