The rollout of Major Cycle Routes continues apace, with construction currently underway of the first section of the Heathcote Expressway. Already there is a fair bit of progress on the section from Ferry Rd through Charleston and Woolston towards The Tannery.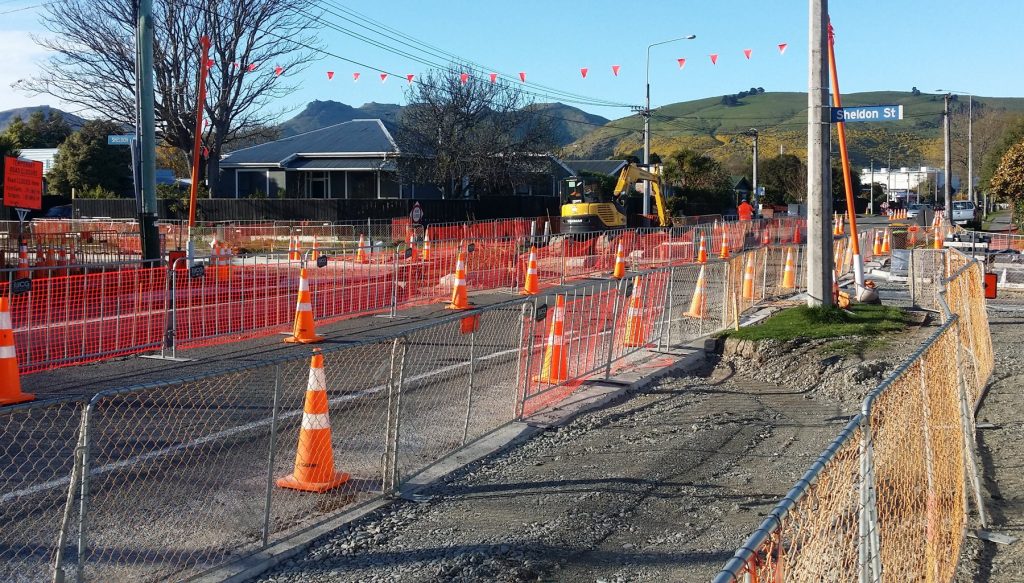 Parts of Sheldon St are being completely reconstructed to create a quiet greenway route; other streets have also received the calming treatment, with extra platforms, humps and sharrows. And at Ensors Rd, the lights are just about to switch on for this new crossing between Charles St and Mackenzie Ave: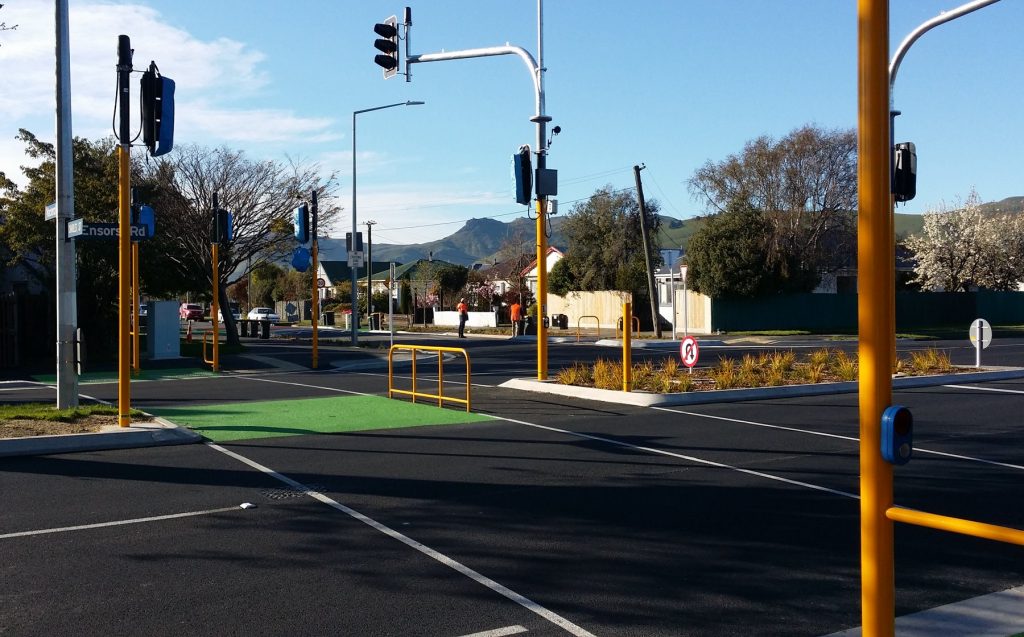 There's still a bit to go before we can have an opening party, e.g. the redesigned section along Ferry Rd is only just about to get started. But if you'd like to check out progress so far for yourself, you could join the Heathcote Express MCR Ride happening this Sun Oct 7th from 10am-12pm, as part of Biketober (remember to keep an eye on all the other events happening throughout the month – a very full calendar!).
Have you been watching Heathcote Expressway progress?