We previously showed you progress on other bits of the Quarryman's Trail cycleway from town out towards Halswell. A lot of it has actually been complete for a while, particularly the first section along Antigua and Strickland Streets, which is already getting well used. But the key missing link has been the off-road path between Roker St and Barrington St.
As you may recall, this was the "controversial" section that required demolition of a couple of houses to create the link. More recently, wet weather and poor ground delayed the completion. But now at last, it's open for business: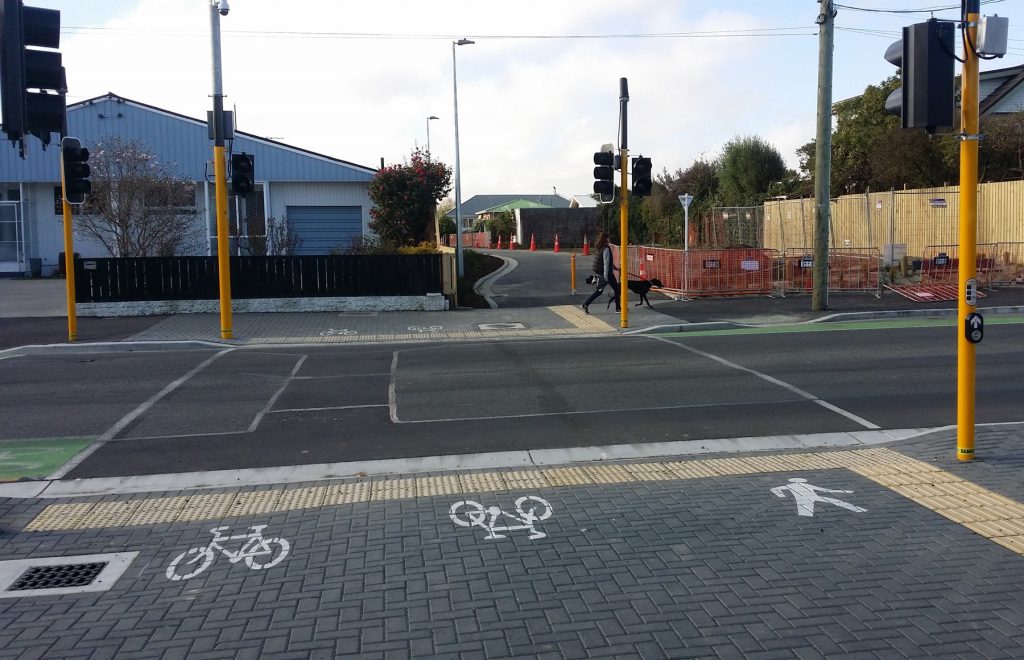 Completion of this link allows someone to ride all the way from town to Hoon Hay on separated cycleways or quiet streets, via Spreydon and Somerfield. We'll give you a blow-by-blow overview of what it's like in the near future. But feel free to try it out now!
Have you ridden the complete Quarryman's Trail yet? What did you think?