The City Council is currently undertaking their (usually) biennial review of speed limits around the city and are seeking feedback on them. Most of the proposed changes are located around the periphery of the urban limits, where roads are gradually changing their nature from rural to more urban as developments extend further out. Typically these are changing 100 km/h roads to 80 km/h roads, 70k roads to 50k roads, and so on. All good stuff and a great improvement for the safety of all road users travelling out these ways.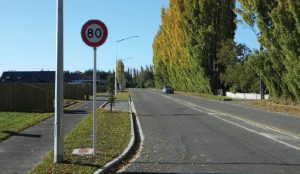 They are also proposing to extend the central city 30km/h zone one street further south to encompass St Asaph St as well. There's a fairly pragmatic reason behind this: it's very difficult to synchronise the "green wave" for traffic signals along the one-way pair of Tuam and St Asaph if their speed limits are so different. But with the coming street changes for St Asaph St (now under construction), including a new separated cycleway, it will make for a better environment there.
What was more interesting was what was not in the proposed speed limit changes. There's been a lot of interest in lower urban speed limits around Christchurch in the past few months, and we're already seeing some proposed lower speed zones for Sumner and Woolston. We know that lower speeds have great benefits for those walking and cycling. So why weren't there further lower speed zones proposed?
The answer has a lot to do with the current development of new Speed Management Guidelines by the NZ Transport Agency. The draft guidelines have been trialled and the revised guidelines, together with changes to the Setting Speed Limits Rule, are likely to be released over the next few months. In the meantime, NZTA have been discouraging Councils from making too many speed limit changes, especially those that we currently have little experience in, like 30km/h urban areas. It's a bit annoying to say the least, although one would hope that at the end it would actually become a lot easier to introduce lower speed zones than the current process (don't ask…).
So, in anticipation at least of some more progress on this front, I thought I would have a play with considering where might you install lower speed zones around Christchurch? The map below shows the existing sub-50km/h speed zones in Christchurch (not many). It also shows some of the recently planned new zones (in red), plus all the proposed speed limit changes currently being consulted on (in blue). In addition, I have had a go at suggesting some additional areas that could also warrant a lower speed limit.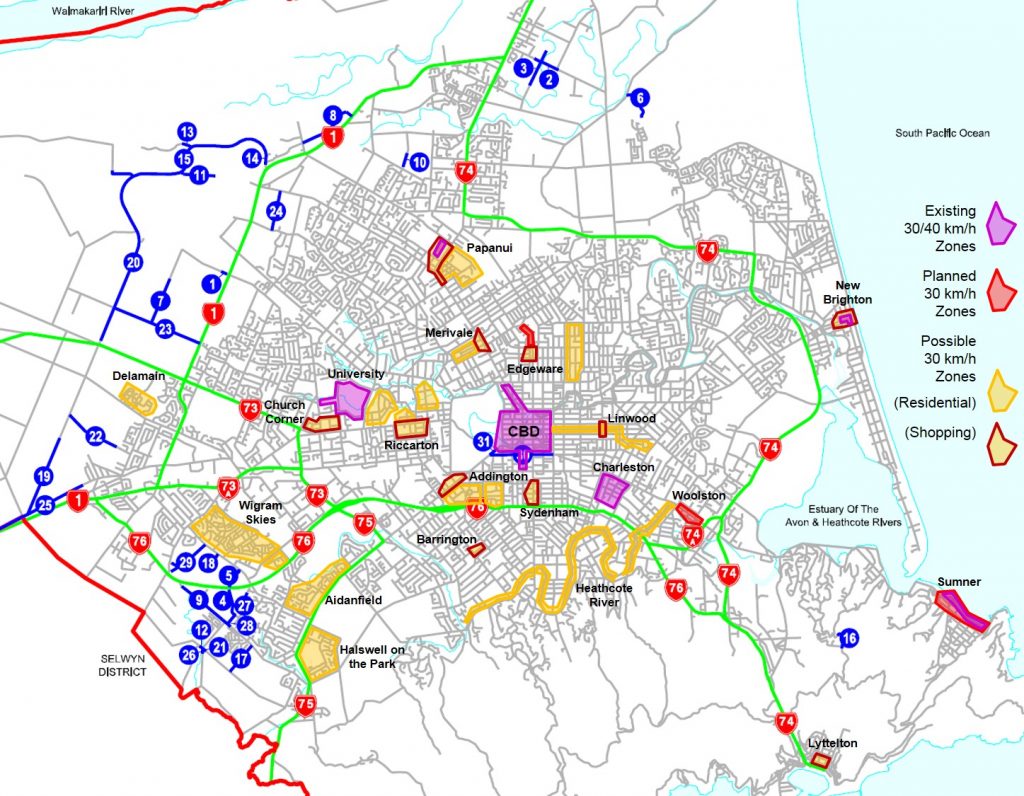 Now I haven't taken the approach of many European cities and simply gone a for a city-wide blanket lower speed limit – that might be a leap too far for now. Instead, I've identified the areas where I see "quick wins" could be achieved quite easily because the locations already have many of the ingredients for successful lower speed zones:
They are busy suburban shopping areas with lots of conflicts between various road users, and where traffic already has to slow down due to this "side friction"
They are residential areas where the streets are already designed for lower speeds, e.g. via traffic calming (quite a few recent subdivisions lend themselves well to this)
They are parts of Major Cycleway "neighbourhood greenway" routes, where people cycling can expect to share with low-speed, low-volume traffic
This kind of approach has already proven to be quite successful in both Wellington (shopping areas) and Hamilton (residential areas). As you can see from the map, I've identified a reasonable number of potential areas already (including enlarging a couple of existing zones); you could quibble over the precise boundaries of some of them, but you get the gist. In the case of residential areas at least, they deliberately avoid the arterial roads, so that those who still need to drive from A to B efficiently can do so on the roads that were designed for this.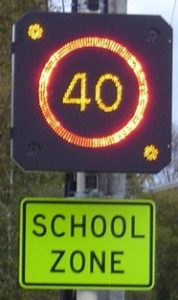 Note that I haven't also shown all the existing or potential part-time school speed zones around the city; these are the ones that show a 40km/h speed limit at the start and end of each school day. Although we currently have about 25 of these zones around Christchurch, that still leaves around 100 other schools without the same protection (and you could argue that the limit should be 30 km/h, not 40). At the moment, we're rolling out additional school zones at a rate of about 2-3 a year – might take a while…
There are also potentially quite a number of one-off streets that could also merit being brought under a lower speed banner too. For example, most of the residential streets in the northeast of the central city are essentially just narrow lanes hardly up to 50km/h traffic. Chalmers St around the back the back of The Hub Hornby would be another busy street that would warrant a lower limit.
Consultation on the current speed limit changes closes 5pm Tue 21st June, so have your say. Maybe at the same you might like to encourage Council to get on with introducing further lower speeds around other parts of the city?
Where would you like to see a lower speed limit in Christchurch?