In amongst the feeding frenzy regarding cycle safety last week, the NZ Transport Agency released a new advertising campaign encouraging motorists to better share the road with people cycling. The campaign is designed "to personalise and humanise people cycling so that motorists see them as real people who have a right to share the road safely".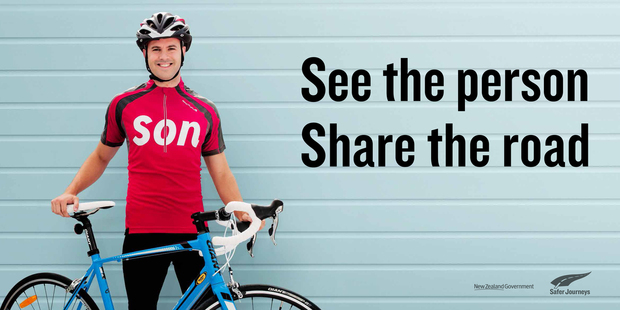 The idea is to use images of everyday cyclists wearing T-shirts labelling them as someone's loved one, such as a son, father or aunt, to urge drivers to share the roads safely with them. It's not completely new for New Zealand; a similar campaign has been running in Hastings, one of NZTA's Model Walking/Cycling Communities (and in fact, won an award in 2012). One thing I like about the Hastings campaign is that they also identify the characters as both drivers and cyclists, highlighting the fact that many people do both.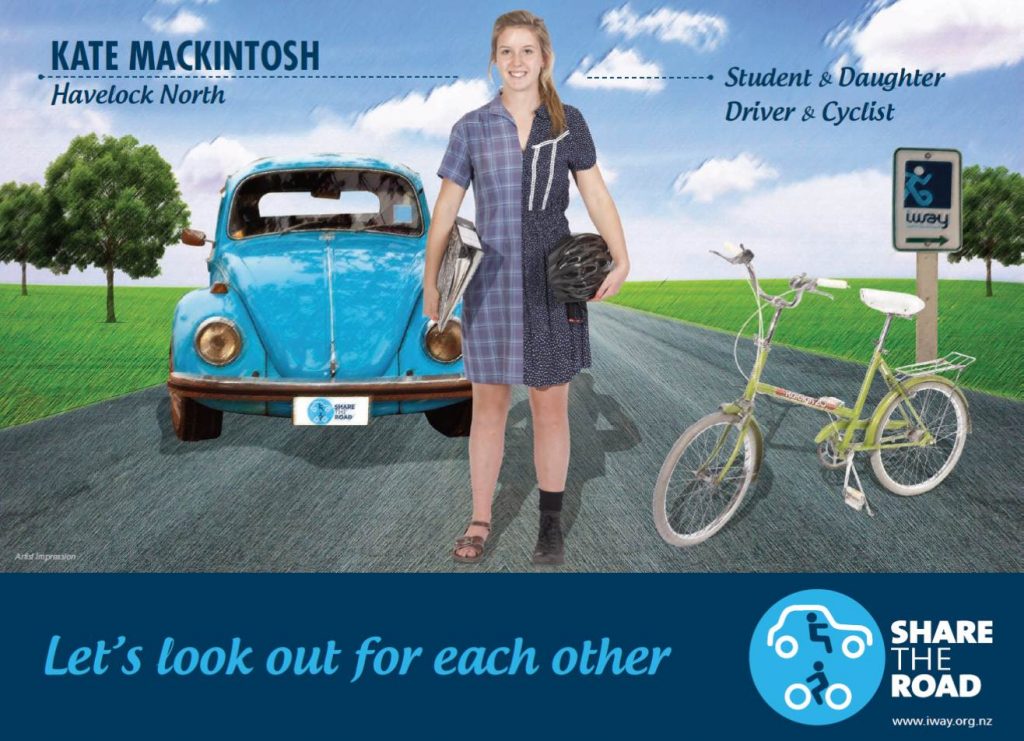 As I've alluded to before in this blog, I'm not a big fan at all of the term "cyclist", as it seems to get the average punter viewing people on bikes as quite different to them. So I'm generally for any approach that tries to remind everyone that we're all in this together. I hope that many of the images used by NZTA will be a bit more "everyday" than the picture above, which seems to perpetuate "cyclists" as "lycra lads".
Not everyone has been convinced of its merits. Clive Matthew-Wilson, editor of the car review website The Dog and Lemon Guide (who for some reason gets called on regularly to comment on road safety) is sceptical that a simple advertising campaign will make any difference to road user behaviour. Patrick Morgan from the Cycling Advocates Network (CAN) also agrees that more is needed, especially in regards to better cycling infrastructure.
In one sense they're right, as the research is inconclusive about the effectiveness of road safety advertising (although it is a tricky thing to assess in isolation, and very little proper study of it is done anyway). However one thing I like about "official" road safety advertising focused on cycle safety is that it helps to legitimise cycling (and people who do it) as a valid activity on our roads. We hear so much rubbish calling for cyclists to get off the road or "pay their way", so it is important that agencies in a position of power say "get over it – cycling is here to stay".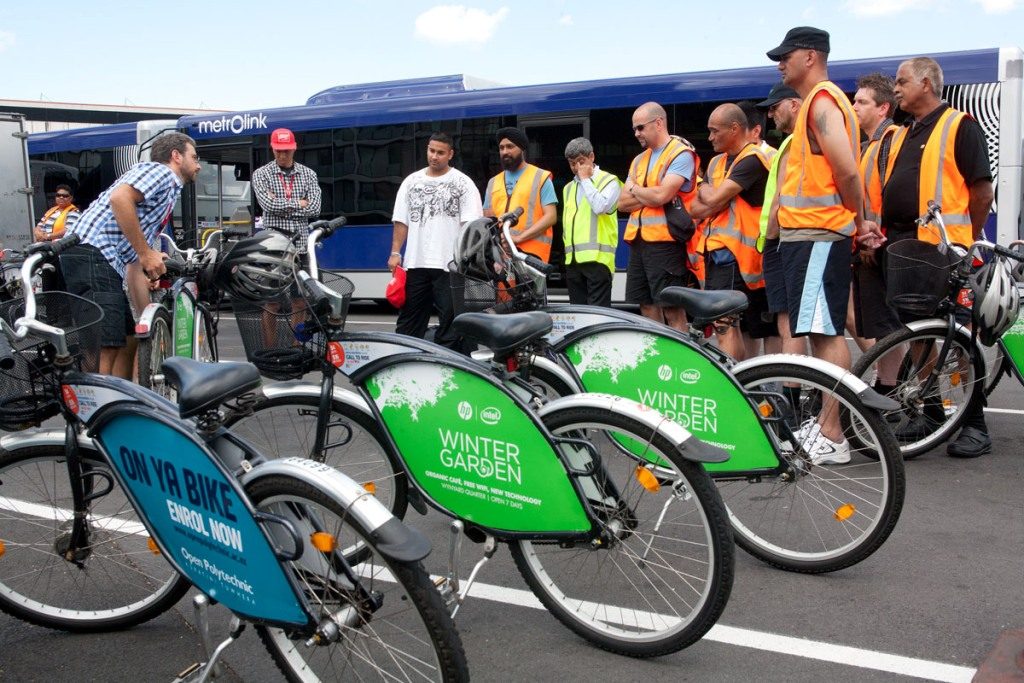 Another way to get better understanding between road users is get them together to see the view from the other side. This is the thinking behind CAN's "Road User Workshops", which have been bringing together regular riders with professional bus and truck drivers to discuss on-road issues and then try each other's vehicles out. These workshops have been running all around New Zealand (including one in Chch in 2010), and The Herald featured the most recent workshop in Auckland recently. This "view from the other seat" seems to be a very effective way to generate empathy and goodwill – how might we do a similar exercise for the average car driver?
NZTA's campaign will initially run in Auckland, Hamilton, Wellington and Christchurch with a view to expanding it to other regions next year. Already I've heard the radio advert playing locally.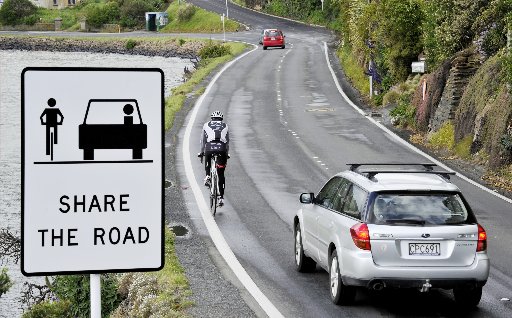 What do you think of NZTA's new cycle safety campaign?