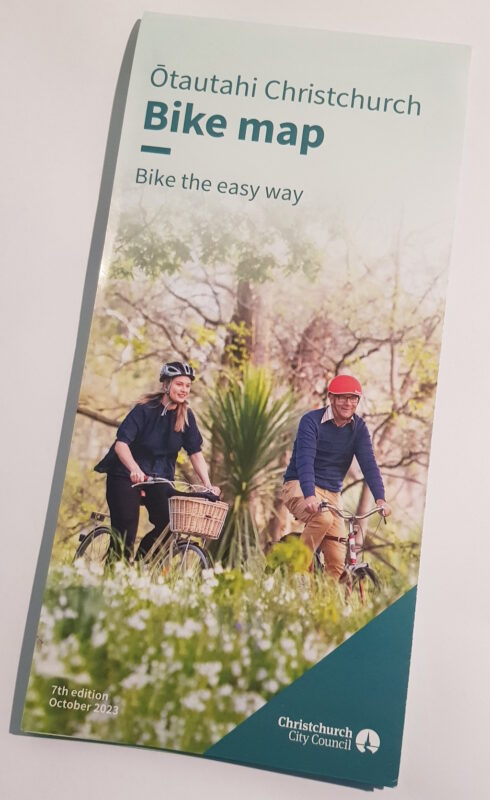 One of the recent little promotional initiatives that quietly popped up during Biketober was the latest release of Christchurch City Council's Bike Map. Roughly 2 years since its last update, the newest version boasts info about some of the latest additions to our cycling network, as well as lots of other handy bits of advice.
The most important role of the Bike Map is to help people find their way around town and realise what the various cycle-friendly options are for doing that. The simple colour coding and symbology shows you where the Major Cycle Routes are, as well as other pathways, cycle lanes, mountain-bike trails, and indoor bike parking are. It doesn't take much looking over the map to appreciate how connected many parts of the city now are by bike…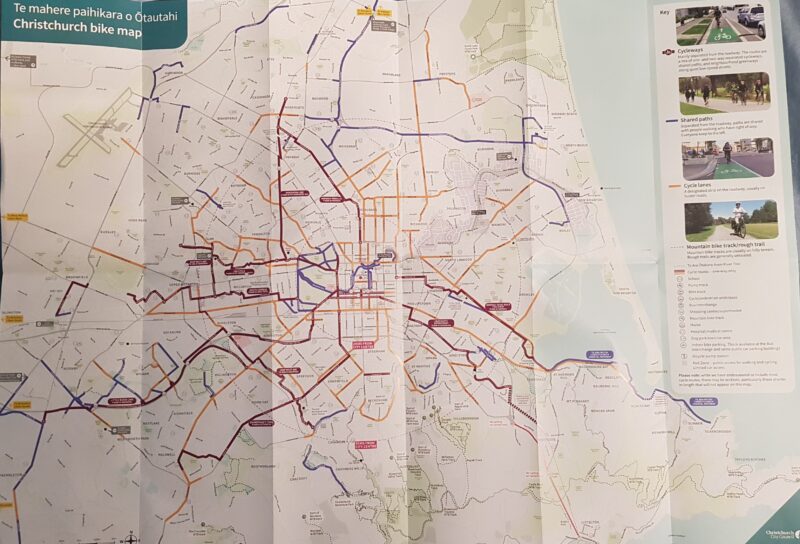 On the reverse side, as well as a close-up view of cycleways in the central city, the map also offers lots of useful advice about where to ride, how to protect your bike from theft, and just how exactly to use all those different bike facilities out there and to interact well with other road and path users.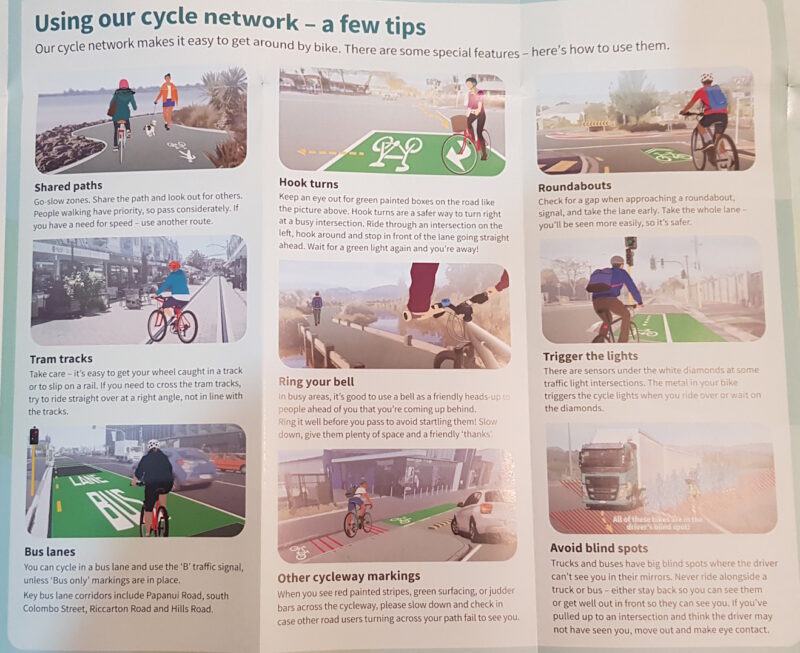 The cycle network is constantly being added to and so it can be hard to keep up to date with it. If you want, you can always check out the online version of the cycle map, which usually has the latest sections showing up pretty quickly. It's nice though to see the final sections of the Heathcote Express and Coastal Pathway (now virtually open) indicated on this year's map.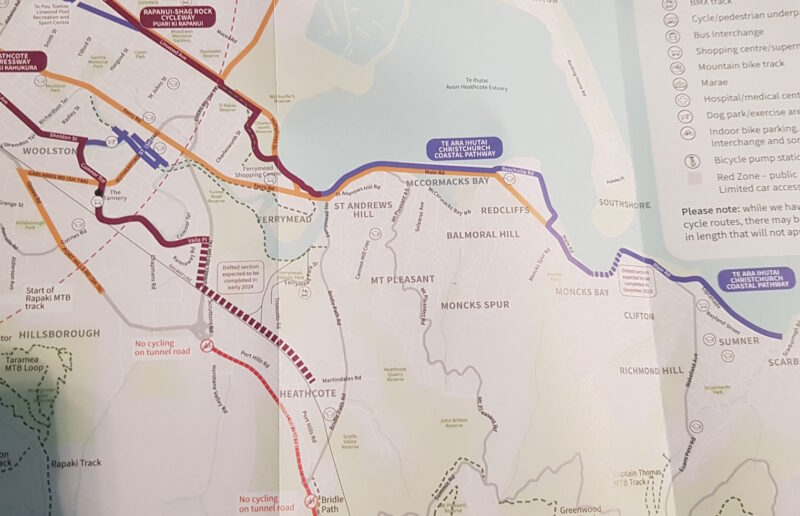 You can probably find copies of the new Bike Map at most Council libraries, sport/rec centres, and Service Centres, as well as many bike shops; there is even a PDF version that you can download as well.
Have you got your hands on a copy of the new Chch Bike Map yet?