As was posted last week, there is a new pop-up cycleway installed along Rolleston Ave and Park Tce next to Hagley Park. The main motivation was to alleviate active mode travel congestion while the museum is being redeveloped, but the opportunity was also taken to extend the cycleway further north to improve safety there as well.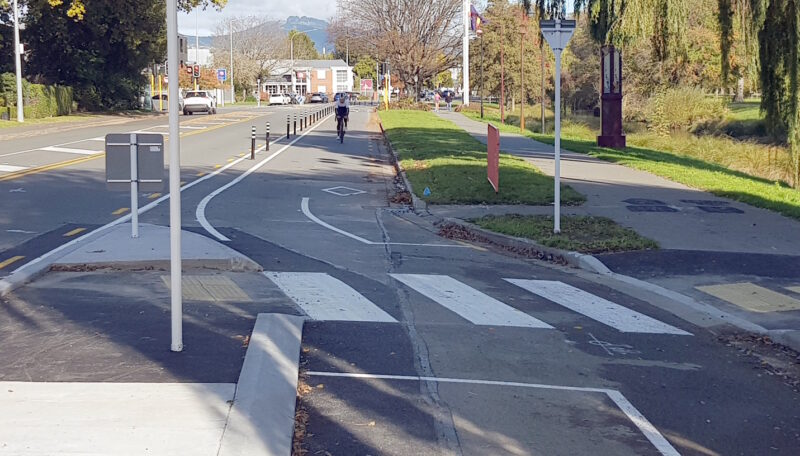 However, some Councillors and other people got grumpy with this, so now there is some post-construction consultation on what people think of the new cycleway, particularly the section north of Armagh St along Park Terrace.
You have until Sunday 11th June to post your feedback via a short survey asking about your experiences of travelling along Park Tce after the recent changes. This information will be combined with updated traffic data from the corridor and presented to the elected members. So take the time to add your comments now!
Do you like the new cycleway along Park Terrace?