As mentioned briefly the other day, Rolleston Ave and Park Tce in the central city have had a bit of a rapid makeover in the past few weeks, creating a new interim separated cycleway while major refurbishment works are underway for the next few years at the adjacent Canterbury Museum. I went along to have a look at it on the weekend; there were still a few layout and marking details to be completed, but you could start to get the sense of what has been built.
Basically, the proposal has managed to narrow up the traffic lanes along the southern bit of Rolleston Ave, making room to create a separated cycleway behind the parking. Further north, the coach bus parking that used to sit outside the museum has been relocated, again allowing space for the separated cycleway to continue. North of Armagh St, one of the northbound traffic lanes has been removed (hardly necessary with <10,000 vehicles/day) to allow the cycleway to continue through to the Salisbury St footbridge. Along the way, there have also been some improvements to pedestrian crossing points and bus stops as well.
Here are a few pics of the route from bottom to top: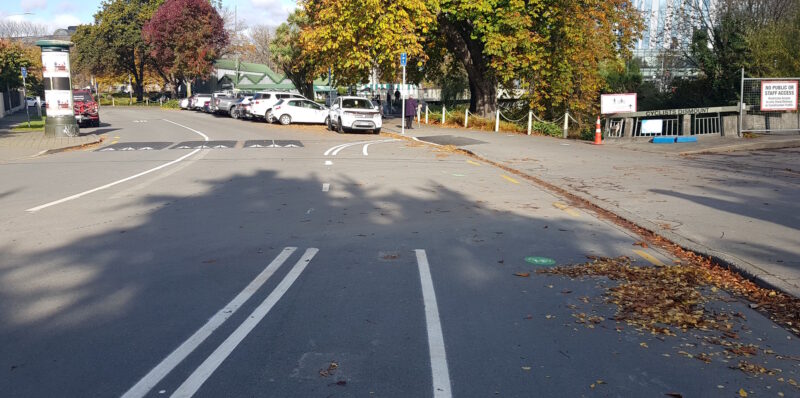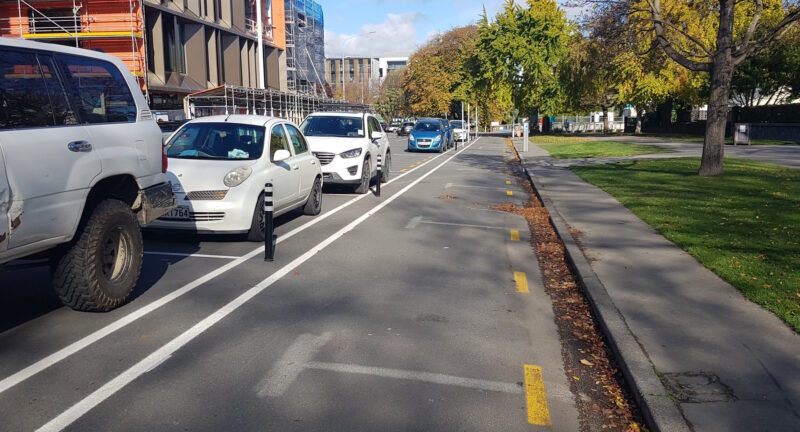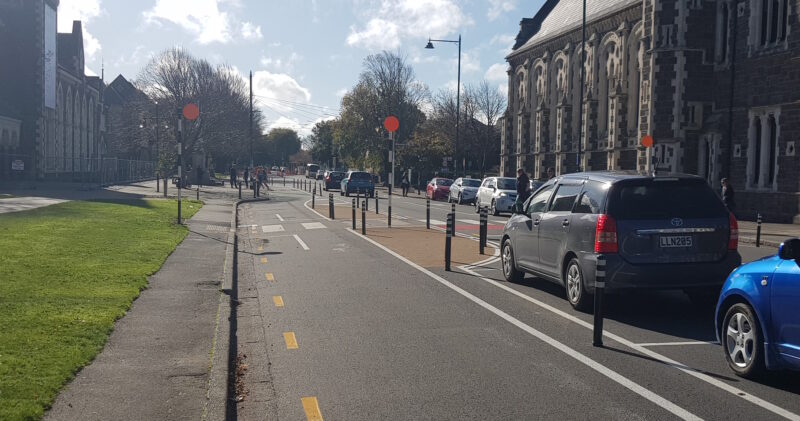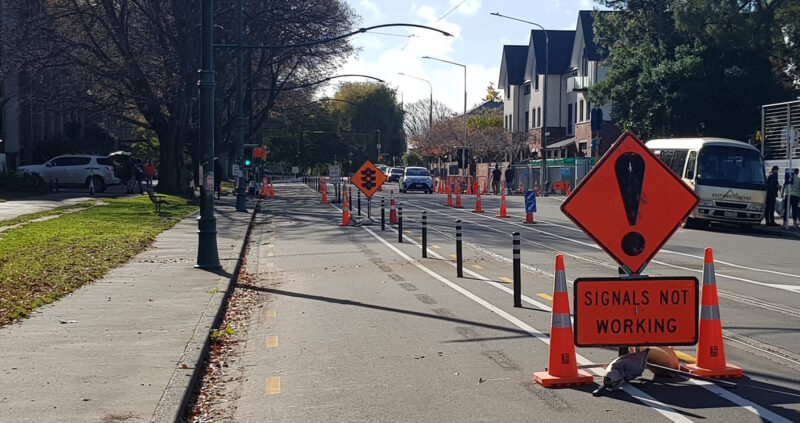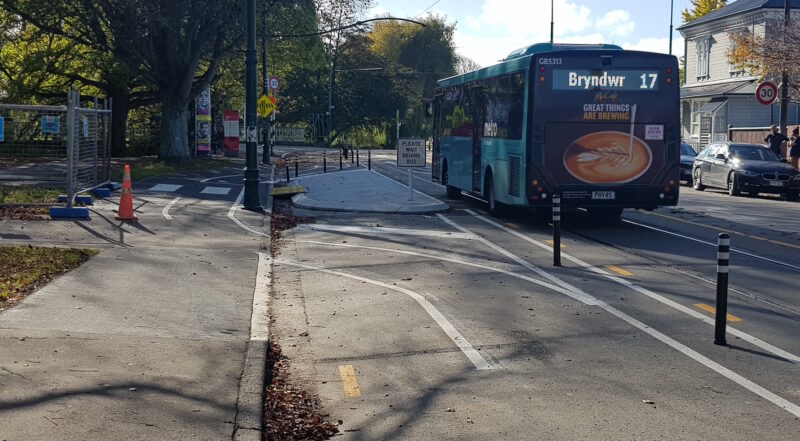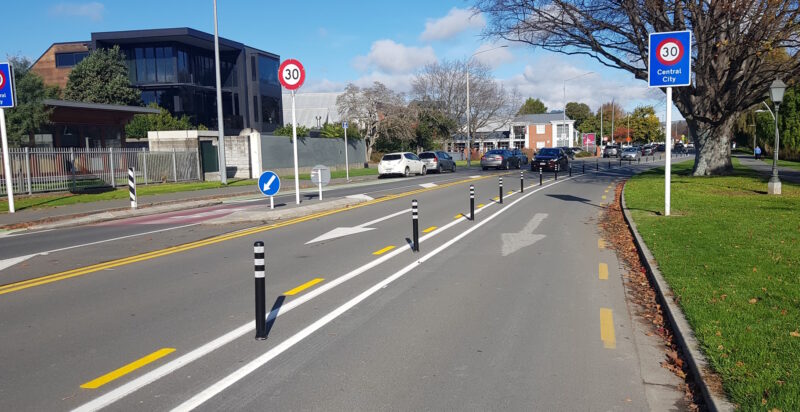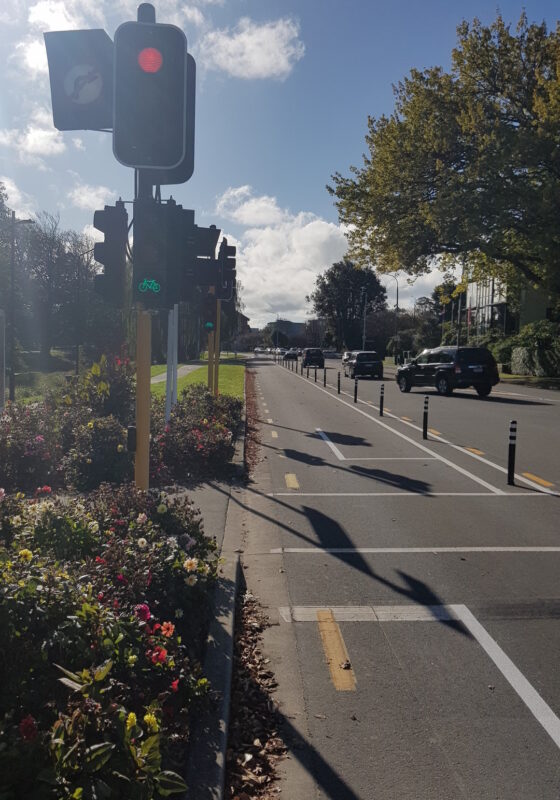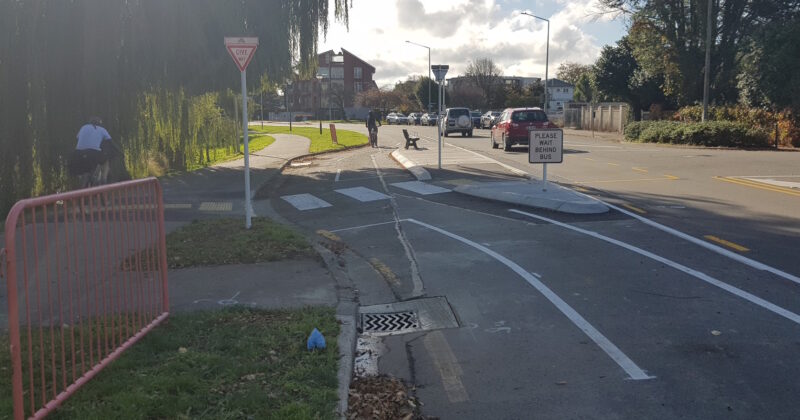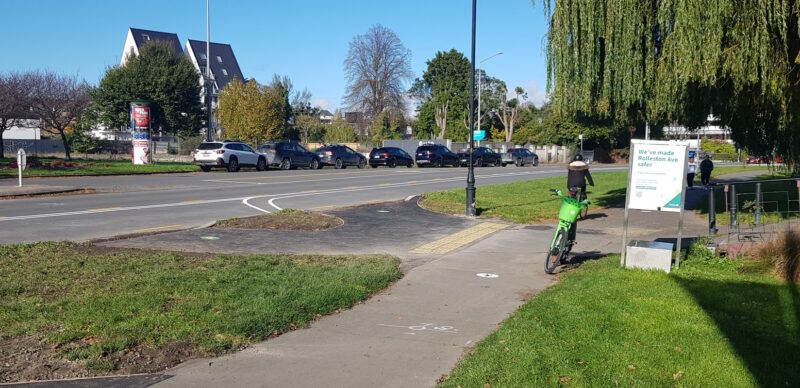 What's notable about this project is how fast it was installed. Using just a combination of painted surfaces and flexible posts, this cycleway was rolled out in a matter of weeks.
It's obviously early days yet, with some final road markings and separators still to go in when I visited. Already the cycleway was getting some use (not all of it legitimate, judging by the photo below…) but it was interesting to see that many people were still riding on the adjacent shared path by the river – maybe that will change once it is more clearly marked and people appreciate its advantages over the existing shared path.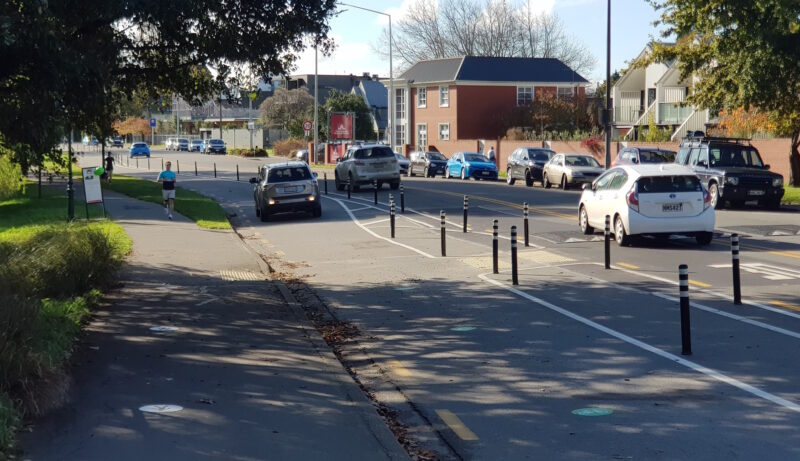 Of course it wouldn't be a cycleway in Christchurch without some controversy. So perhaps it was not surprising to see some City Councillors claim this week that they weren't aware of the proposals for this cycleway, despite being briefed on it previously. Ironically one of them had also recently complained on TV that Christchurch's cycleways are "over engineered" and too costly, and yet here is an example of how cycleways can sometimes be constructed quickly and inexpensively where necessary – some people are never pleased…
What do you think of the new cycleway along Rolleston & Park?