On my fairly regular trips out of town I often use a bike-bus combo to get to and from the airport. The central Bus Interchange is a great facility to join the dots here and they really did do a good job of making it work well for people walking and biking there. This post (originally from Oct 2015) shows you around the features inside the Interchange…
While it's been partially open for a few months now, with the second stage of the new Christchurch Bus Interchange now completed, it seems timely to have a look at it and see how it works for cycling (we'll look at the surrounding cycleways in a future post).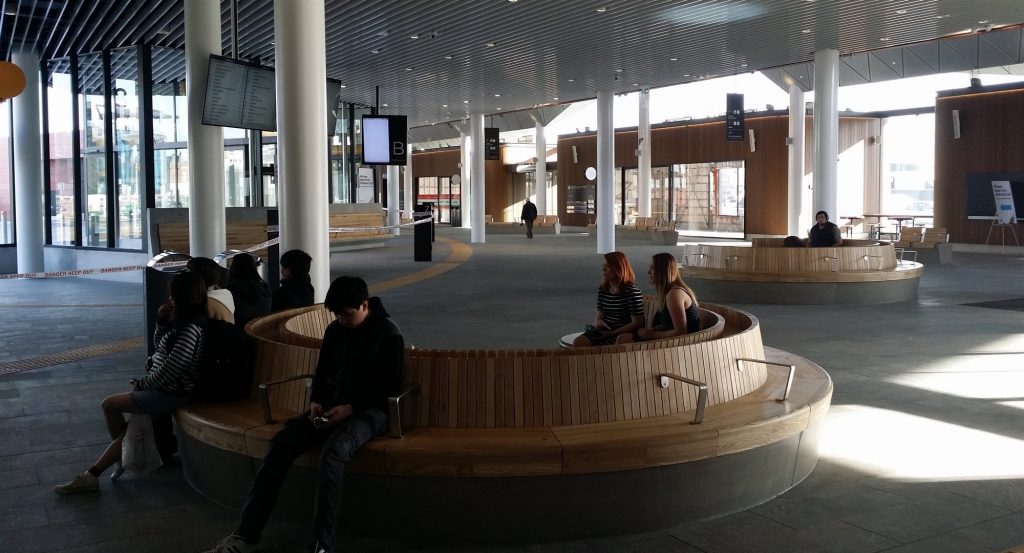 Let's start with the interchange itself. As well as seating, tables, power outlets, and various food outlets soon to open, the Interchange also features space for 100 covered bike racks in the southwest (Colombo/Tuam) corner. You can enter via large automatic sliding doors facing Colombo St, or a smaller sliding door off Tuam St.
Some of the bike parking is conventional inverted loop style; there is also some double-decker parking, very similar to what I regularly saw in The Netherlands. Although it looks a bit daunting, it's relatively easy to slide out the top rack, angle it down, load on your bike, and then lift it up again. But if it's too much trouble, there's currently plenty of ground-level parks to use first.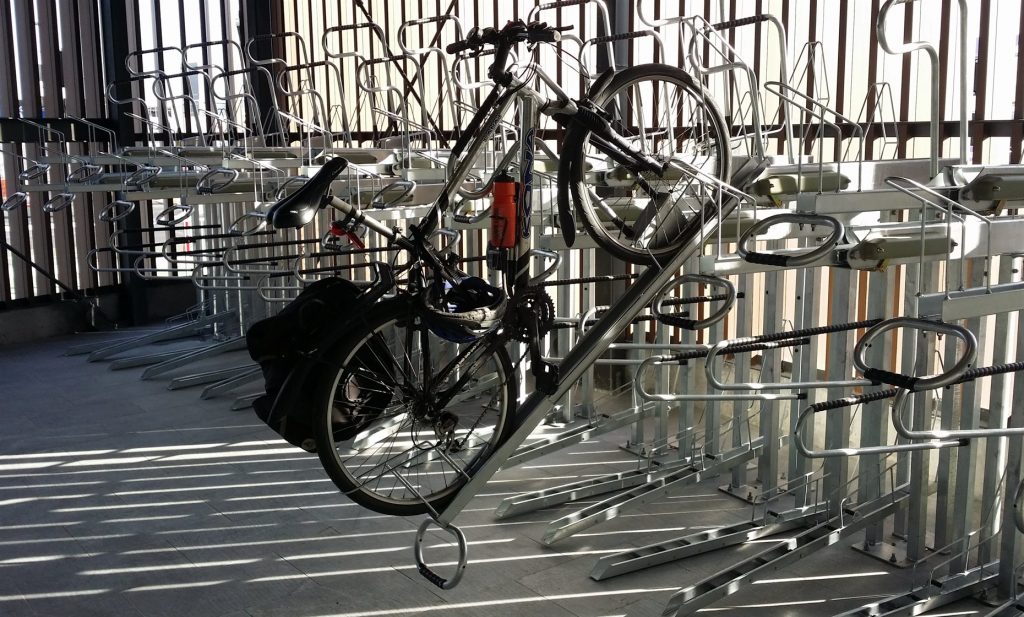 The bike parking is free for anyone to use at any time; security cameras also keep an eye on the parking. There are even some power points to allow you to charge an e-bike. Next door there are also some secure lockers that anyone can use to store gear in. So if you're coming into town and need a nice place to store your bike and cycling stuff, the Bus Interchange might be just the ticket.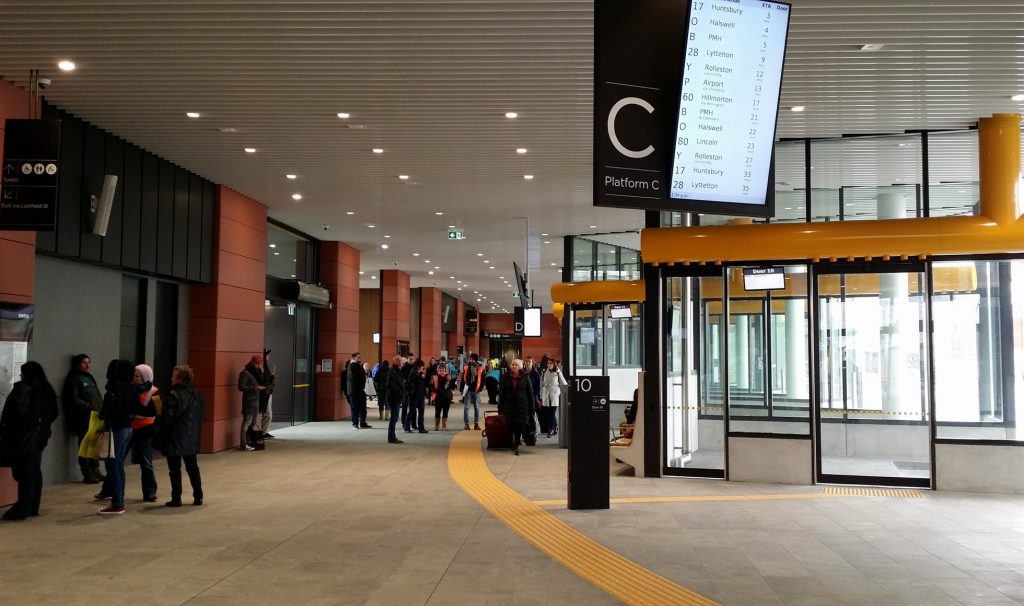 The other way to use your bike in the Interchange is to take it on a bus. Unlike the old pre-quake Bus Exchange (when bikes weren't allowed to go through on buses due to space constraints), this one has been designed to make it easy to do so. Just wheel your bike through the Interchange and find your departing bus platform. To the left of the main bus entrance door is another smaller door allowing access to the bus rack area in front. Push the button next to the door to slide it open (note: it won't open until a bus is present).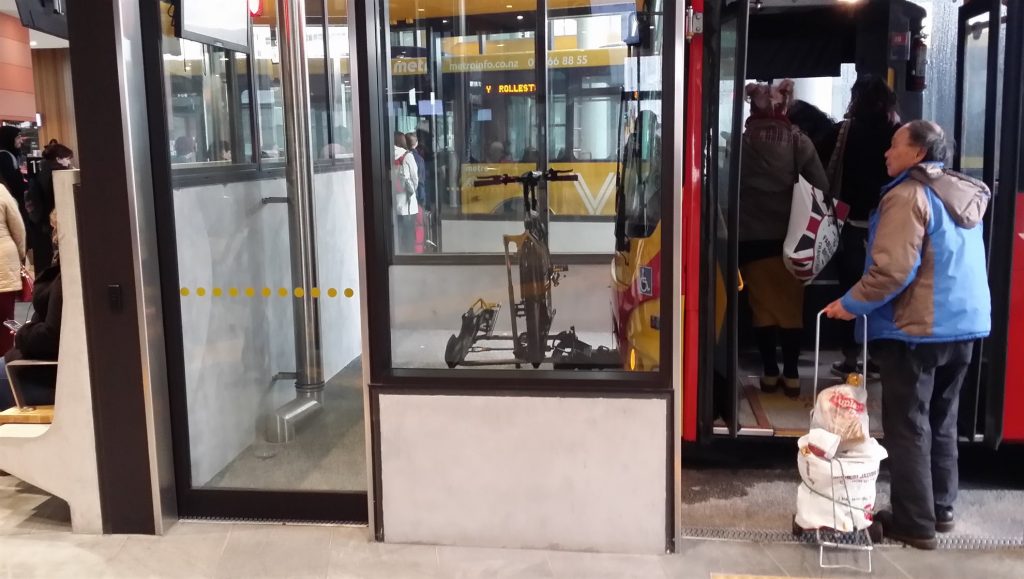 I have suggested to the powers-that-be that a spare bus bike-rack mounted on a wall at the Interchange would be a handy aid for newbies who are a bit worried about how to get their bike attached securely on the bus. They're receptive to the idea, so let's hope that it might materialise in due course. (if they can spend $53 million on a new Interchange, you'd think they could find a spare couple of thousand for a spare rack…) – UPDATE: There now is a practice rack at the Interchange!

Have you tried the new Bus Interchange with a bike? What do you think?