After the mad dash of events that filled up Biketober, it's quite relaxing to settle down to a more "normal" programme of biking events heading towards the Christmas holidays. While it may not be quite as frantic, here are a few things that you can find coming up (and listed on our Activities/Events Calendar):
December kicks off straight away with a Ride Leaders Workshop by Cycling NZ, 9.30am-3.30pm on Sat 1st Dec, at Te Hāpua community centre, Halswell Rd. This is a free workshop to learn how to lead a great ride for others, whether that's a casual recreational cruise or something a bit more energetic. Email ride@cyclingnewzealand.nz to book a spot.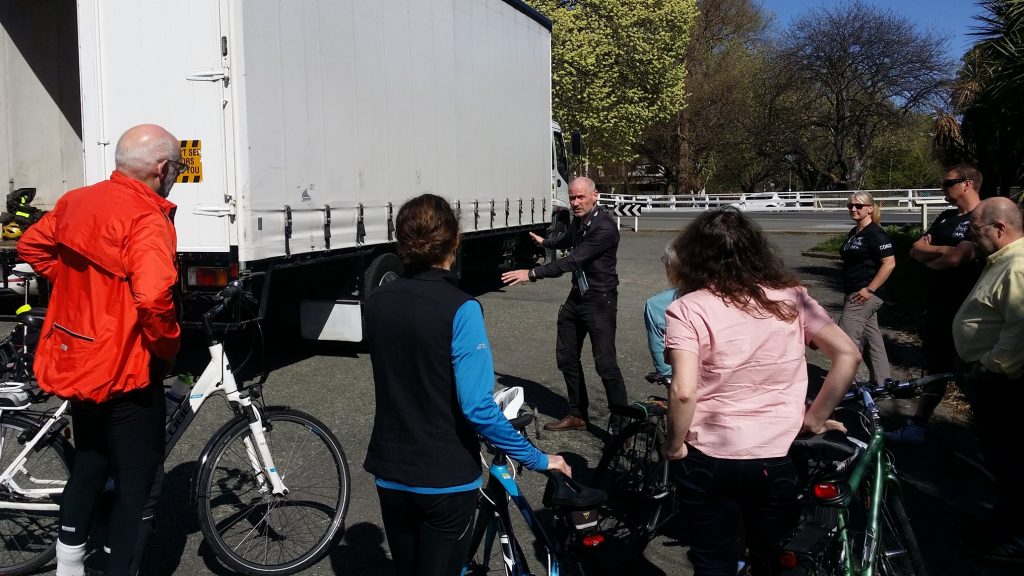 Carpark cannonball is back…

Also back on Dec 1st is the fun event that looks set to be a regular on the local cycling calendar, the Urology Associates Movember Carpark Cannonball, at Innovation Carpark (Madras/Lichfield) from 12-7pm. Come along and watch competitors race each other up the multiple parking levels – in the end there can be only one winner! Lots of food/drink and entertainment to keep you occupied as well.
The New Brighton Xmas Parade is on Sat 8th Dec and Frocks on Bikes would like you to join the party! You can choose to ride to the Xmas Parade from Avonside at 9.15am, or take part in the Parade itself from 10am – or both!
Needing a cycling skills pick-me-up? Go Cycle Chch will be offering another confidence ride for adults in the CBD/Addington area on Tue 12th Dec from 5-6pm, starting at the Sth Hagley Park netball courts. This will be a cruisy ride on less busy roads, shared pathways and cycle lanes, with stops along the way to share tips on how to have a safer and more enjoyable ride. Then on Sat 15th Dec, there will be a double-header of cycle skills training at St Albans School at 2pm, followed by a casual ride around St Albans at 3pm – all welcome to either.
If you are in the Addington area and your bike needs a bit of TLC, bring it along to the Pop-up Fix Up bike repair/maintenance workshop on Sat 15th Dec from 1-4pm at Church Square, Addington. Thanks to the Chch Bicycle Collective and Manuka Cottage for making this happen!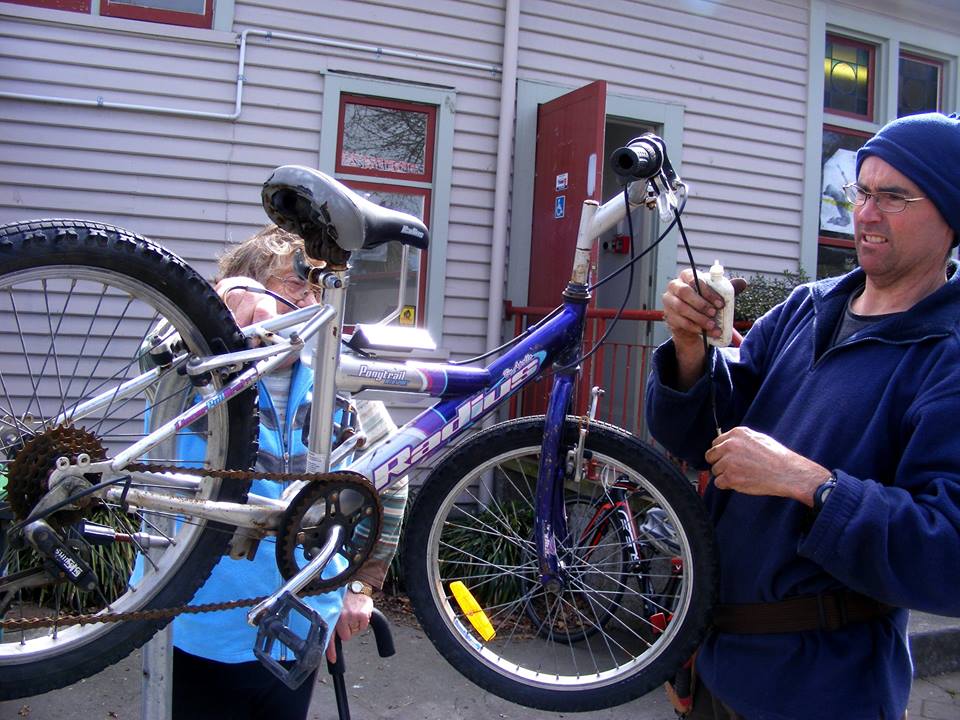 Throughout December, RAD Bikes will also be continuing to offer regular bike building/repair workshops at The Commons (Kilmore/Durham) every Sunday afternoon and Wednesday evening before taking a well-earned break over Xmas/New Year.
I guess the other thing you might be pondering is what to get friends and family for Christmas. We've previously suggested a few bike-related Xmas gifts before, and there are plenty of local bike retailers who can also help you spend your money.
Remember, if you have a biking event of any kind, contact us!