A nice development in Christchurch over the past few months has been the introduction of various automated cycle counters around the city and a webpage at SmartView that captures all of them together. This helps to counter some of the grizzles that "no-one cycles", but it still relies on people having to go and hunt down some online data.
As of last Tuesday, there's another little promotional tool to help right on the ground – a visual cycle counter display at the Antigua Boatshed Bridge. On Tuesday morning, despite very average weather, an enthusiastic crowd saw the official unveiling of the first "totem pole" display in the South Island: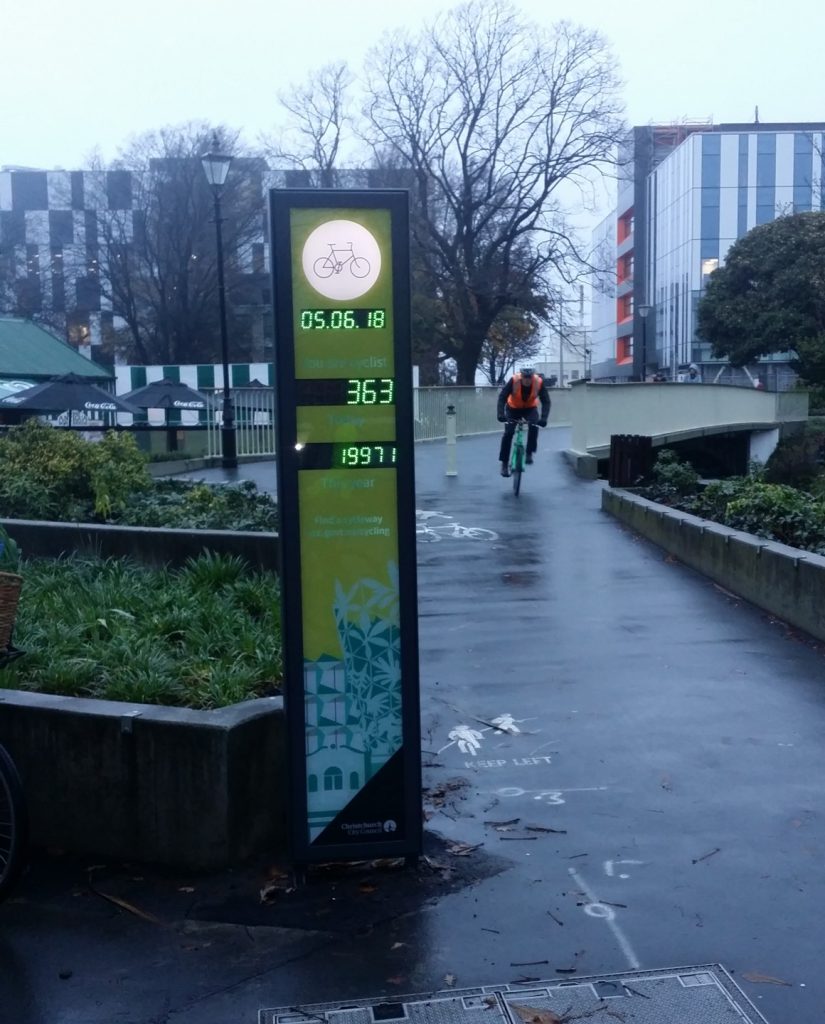 The display collects information from detectors on the approaches in each direction so that you can probably see "your" number tick over as you pass. As well as the daily count and a date/time display, there is also a cumulative count for the year, although in this case the counter has only been running since about May 17th. So doing the maths, that means it is already ticking over around 1000 trips a day…
These displays aren't cheap; for the totem, detectors and installation you're looking at about $43k. Not surprisingly, spending on a Council "frivolity" like this has generated a bit of social media grumbling (and even misplaced claims that the counter detects more than bikes…). But it's really no different expenditure to one of those big overhead car parking count signs popping up around the city. In this case, not only does it provides useful information but also some encouragement for everyone who bikes past it.
What do you think of the new count display?