Another piece of the central city puzzle is falling into place, with the opening of the public space through the East Frame (now we wait for the residential developments to accompany it). Dubbed Rauora Park (the name meaning 'well-being'), this corridor provides some shared pathways north-south connecting Margaret Mahy Playground and the North Frame with High St and the South Frame.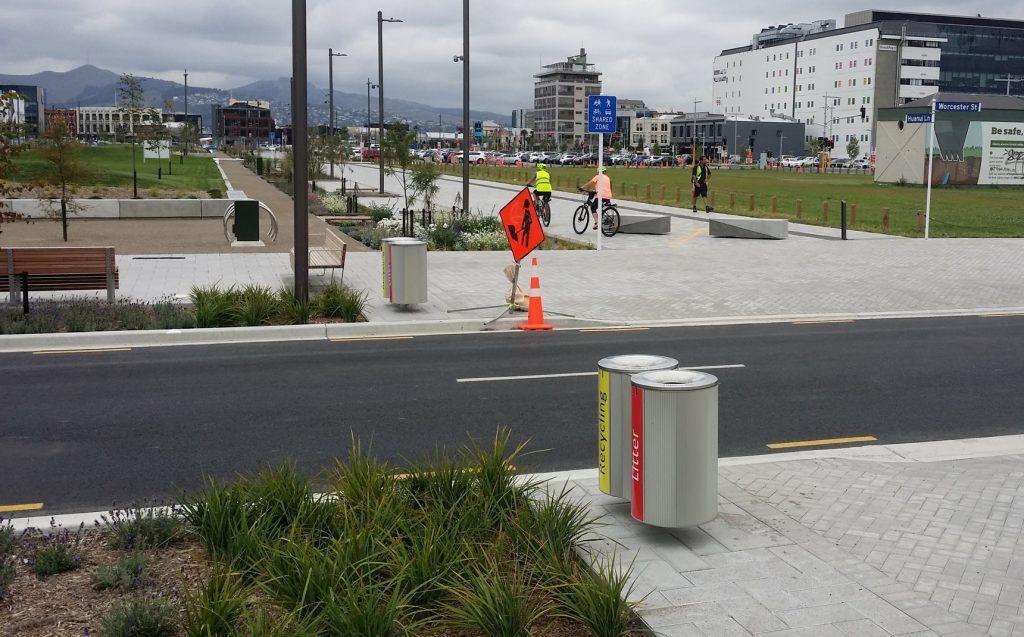 Already I've used it a couple of times as a handy way to connect to various central city destinations. At the south end it leads past Dux Central directly to the Tuam St and St Asaph St cycleways. At the north end it connects to the pathways along the Avon River and ultimately will join the Oxford Tce riverside shared space currently being constructed. Those coming in from the east can use the new Rapanui cycleway to take them straight there along Worcester St.
I'm still not convinced about some of the little details (e.g. inconsistent use of kerb ramps, sharp dark posts that look like an accident waiting to happen…), but overall it's a nice mixture of greenery, urban space, and useful connections.
To celebrate the opening of this space, a big family Open Day is being held this Sunday 28th from 10am to 1pm, with lots of fun activities for everyone to do. So (if you're not joining me for a Lazy Sunday ride to Halswell Community Market instead) you might want to go and check it out…
Have you visited Rauora Park yet? What do you think?