Summer continues to impress weather-wise, so there's been no real excuse to get on the saddle and go for a ride. And there continue to be a range of biking activities to keep people happy; hopefully the weather will keep behaving too.
February is a special month because it is traditionally the time of the year when we celebrate cycling at a national level. That means it's time for the Aotearoa Bike Challenge, a month-long initiative to encourage to get out and ride, especially those new to it all. The process is simple, you register on the website and then record your bike rides throughout the month. Organisations can use a bit of peer pressure and competition to encourage their personnel to get riding, and can also compete against other organisations. There are heaps of spot prizes for individuals, as well as the best performing organisations.

If you're a fan of biking to Jellie Park pool and recreation centre, you can take advantage of a promotion running through to April. Collect a Bike Passport from Jellie Park reception and get it stamped every time you bike to Jellie Park; then your sixth entry will be free! Plus, every completed Bike Passport will go into the draw to win either a swim concession card or a Group Fitness class concession card.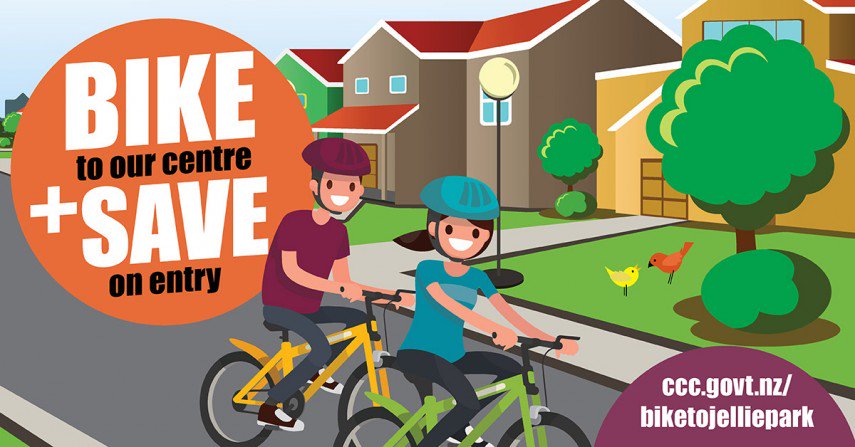 Revolve Christchurch continue with their series of women-only MTB and road evening rides, many of them targeted at beginners. Two MTB rides are coming up, one at Bottle Lake Forest on Thu Feb 1st and one at McLeans Forest  on Wed 14th Feb.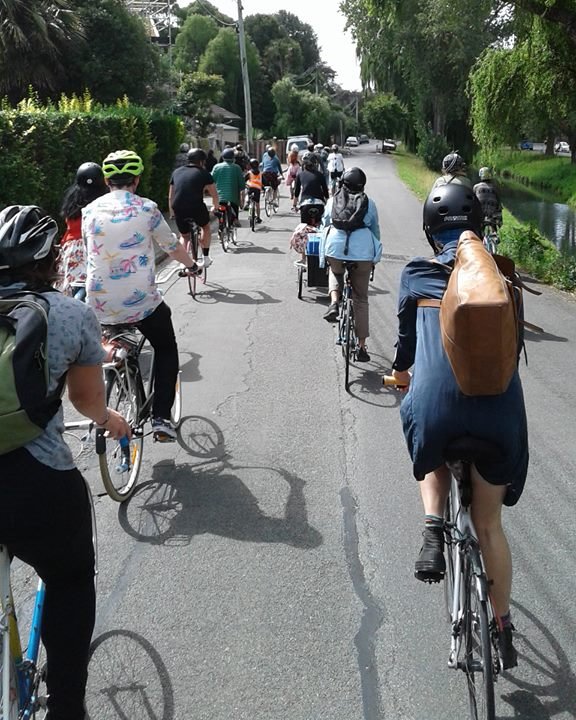 If you need a fix of cycle culture before the next Big Bike Film Night rolls into town later this year, check out the special screening of "The Moment", documenting the birth of free-ride mountain biking. This movie is playing at the Charles Luney Auditorium (Winchester St, Merivale) on Fri 16th Feb from 7.30pm; get your tickets now.
Finally, watch this space: a series of go-by-bike breakfasts are being planned around the city, later this month (probably Wed 21st Feb) – more details to come…
As always, keep an eye on our Events & Activities calendar for the latest on what's coming up. Of course, you don't need a specific biking event to get riding. E.g. why not bike to the Night Noodle Markets (9th-18th Feb) or Electric Avenue Festival (24th Feb) coming up in North Hagley Park? Or the Toddlers Pool Party (17th Feb) at Waltham Pool, or Summer Theatre (1st-18th Feb) at the Botanic Gardens, or the I Love New Brighton festival (6th Feb) at Thompson Park, or…
What will you be doing this month?