Another year, another great turn-out for this year's Winter Solstice Bike Ride. People young and old converged on North Hagley Park at the end of Tuesday to show off their bike bling and go for a fun ride…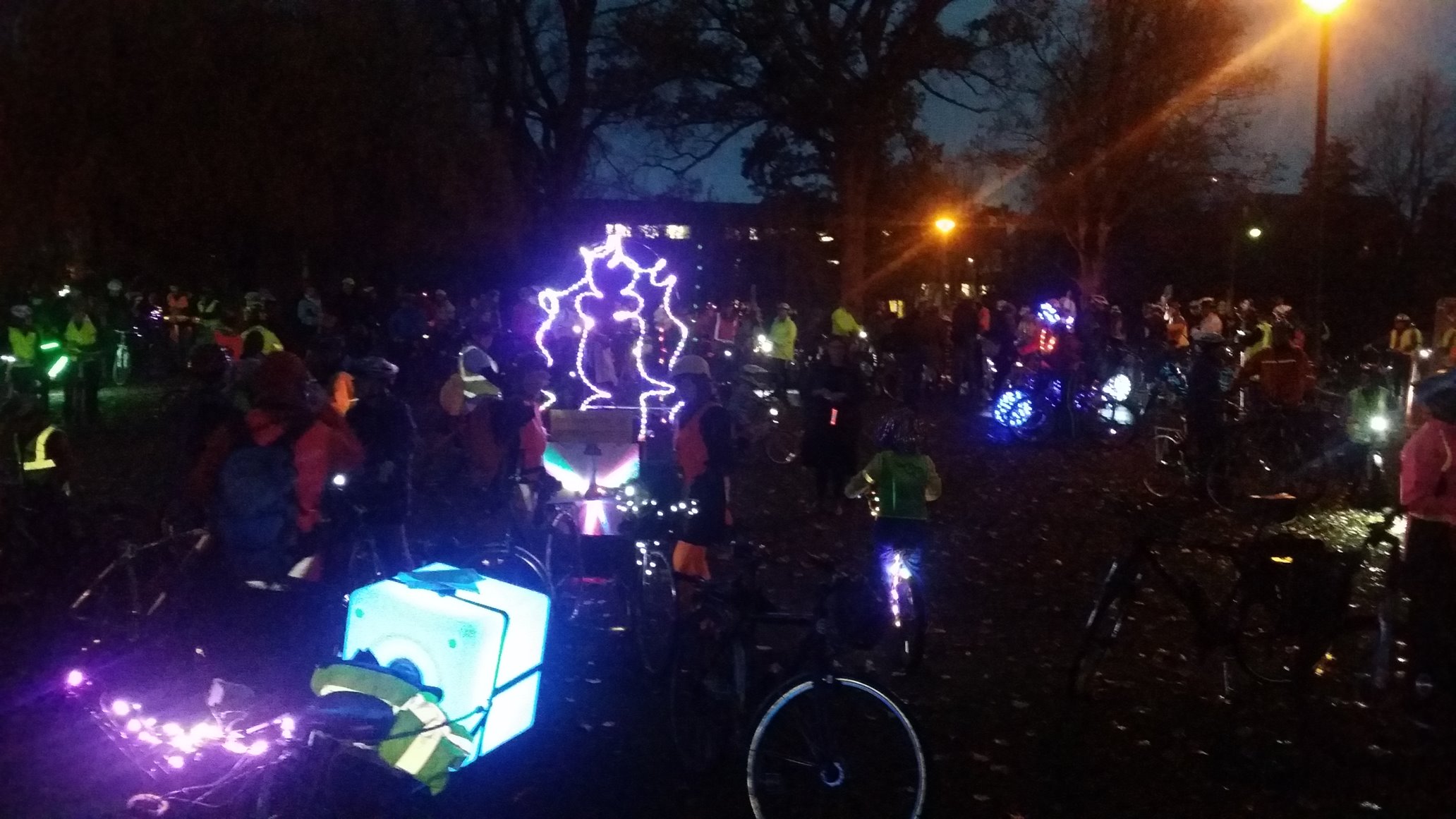 About 265 people (give or take a few) turned up on a variety of bikes decorated in all manner of electric goodness. (How do I know how many? Because I had the job of counting them!) Possibly the flurry of rain that showed up in the preceding hour deterred a few people, but fortunately it came to nothing, and temperatures were very mild. There were some pretty impressively decked out bikes and riders, and some special prizes were handed out for various great efforts. At 5.30pm the parade headed off around the periphery of the Park – a pity we couldn't quite make use of the near-complete Uni-Cycle pathway. After squeezing past other construction works on Riccarton Ave and at the Hospital, everyone ended up near the Antigua Boatsheds, after which a few follow-up drinks at some local restaurants were in order.
As tail-end charlie and chief counter, I didn't get the chance to grab any photos of the ride in action. But you can see plenty of great pics and videos by others on the Ride's Facebook page – feel free to add your own too! We even made the TV News too…
Now roll on spring and summer!
Were you on the Solstice Ride? Was your bike all lit up?