Here's a guest post from Jo Clendon of the site Cycling with Kids; you might recall that Jo is currently petitioning to allow footpath cycling for kids. Here's a sneak preview of some of the great info you can find on her website:
Cycling with kids can be so much fun. A great way to spend quality time together as a family, enjoy the outdoors, explore new places and boost your health.   As a family we've been enjoying cycling adventures together, even when our kids were hitching a ride in their Mum's tummy.  As they've grown our adventures have evolved and expanded, and we've learned a few things along the way.   To ensure everyone enjoys it, here are some tips to help you on your way, whether you are planning a single or multi-day adventure.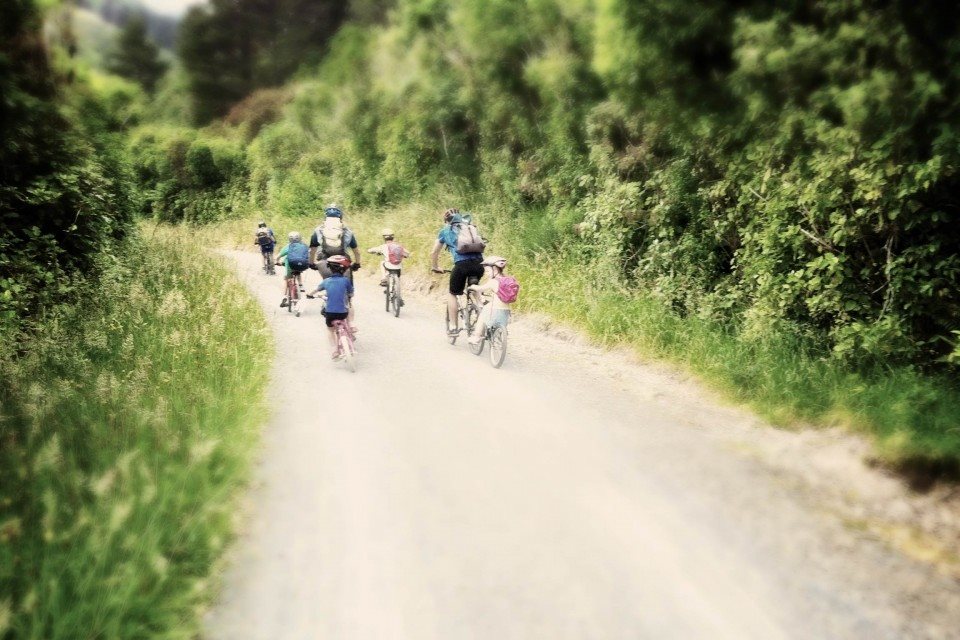 Activity
If you are used to being physically active, you will enjoy your cycling adventure so much more.  In preparation for an adventure, do some shorter rides with your kids.  Cycling to school, the library or swimming pool are good options.  Having a destination is great for kids, and then later you can use those distances as examples, e.g. "our lunch stop is as far away as a trip to school and back".
Bikes
It is important that you have bikes that are suitable for your size.  Although it is tempting to put kids on a too-large bike that they will grow into, the most important consideration is safety.  A child on a too-large bike may not be properly in control and more likely to come unstuck.  For both adults and kids, the right size and set up is essential to comfort.  Your local bike shop can help advise on size.  The second-hand marketplace is a great option for moving through the bike size range for your kids.  It is advisable to get any second hand bike safety checked by your bike shop.
Company
Sharing your adventure with another family makes a huge difference to how much your kids enjoy the experience, and how far they can go!  Never under-estimate the power of distraction (and peer pressure)!  It also means they have someone to play with at the end of the day (whilst the grown ups are sorting out bikes and cooking dinner).  You'll enjoy some adult conversation too!
Distance
Eating
Fun…
Read the rest of the A to Z of cycling with kids.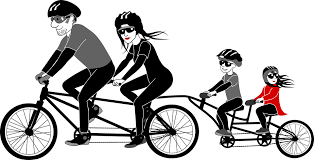 About 'Cycling with Kids'
Cycling is great family fun.  Most families have bikes, and bikes and kids just go together.  Cycling books and websites usually focus on adults, and often sport.  Families who cycle recreationally, everyday or aspire to adventures might find it harder to find answers and inspiration.  Cycling With Kids is a New Zealand website aimed at families who want to ride their bikes.  It provides inspiration and information.  It's about love not money, so will not try and sell you anything, but will provide information that will save you some time (less time on the screen = more time on the bike!).  There is also a Facebook page, which will keep you up to date on the blog posts and any other news.
Do you cycle with kids?  I'd love to hear from you.  Please drop me a line via the Facebook page or website.