Today's photo is actually a before-and-after of what could be: Worcester Boulevard is a great central city connection between Cathedral Square and Hagley Park via the City Council, Art Gallery, Arts Centre, and so on. It's very popular for pedestrians, but through-traffic has been discouraged along the route by making it alternating one-way directions that lead to Montreal St in the middle. Unfortunately those same restrictions make it hard to provide a handy cycling connection from the Square to the Park and beyond.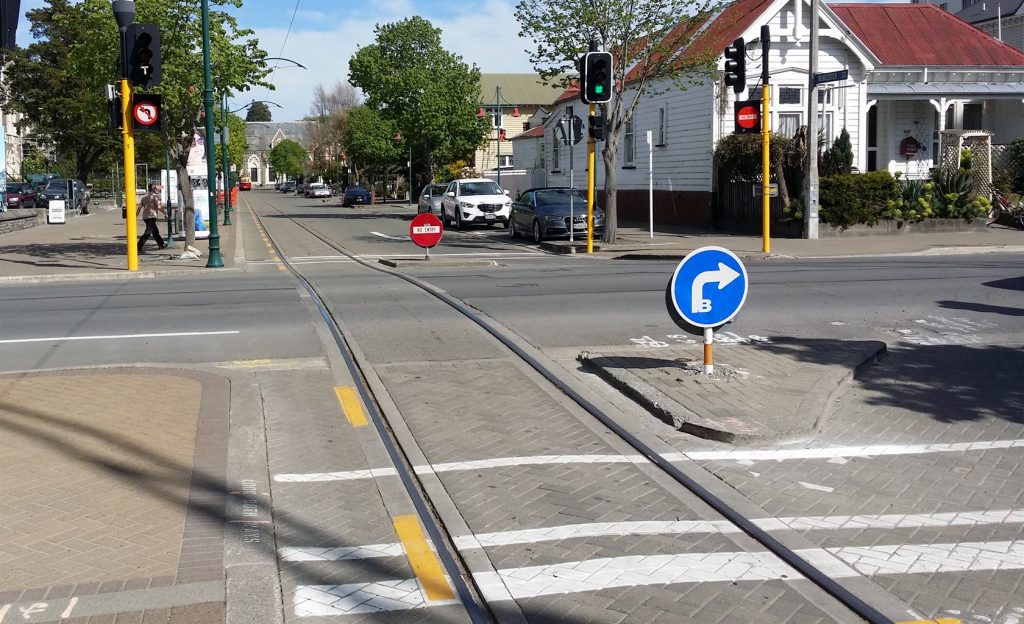 There is however one mode of transport that does currently have a contra-flow exemption to the street pattern – the Tram. So what if westbound bikes could also follow the Tram's path along the Boulevard, keeping within the tracks? With a bit of Photoshop magic, I've illustrated below what that could look like (feel free to mentally extend the green surfacing and cycle logos further down the Boulevard)…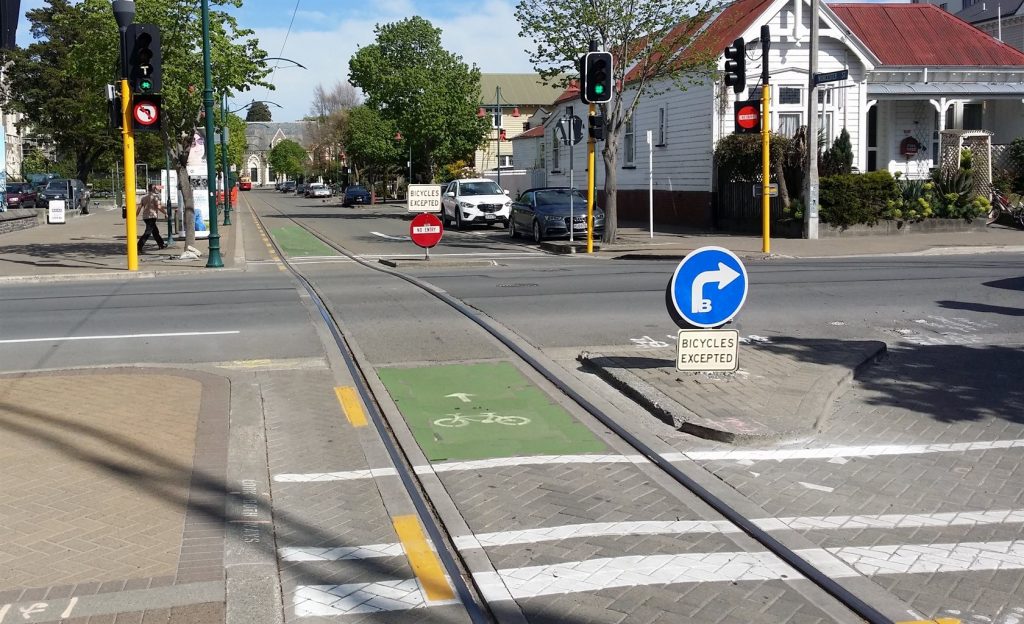 This seems like an easy win to create a handy extra connection that provides an advantage over motorists (in practice, I suspect that there are already many choosing this route option informally…). As we saw in Adelaide, on low-volume low-speed roads, contra-flow cycling doesn't have to be formally provided with separation.
And what about cyclists travelling in the eastbound direction? A similar on-road trick could be employed next to the tram tracks. But perhaps the simplest option is to re-purpose some of the wide pathway…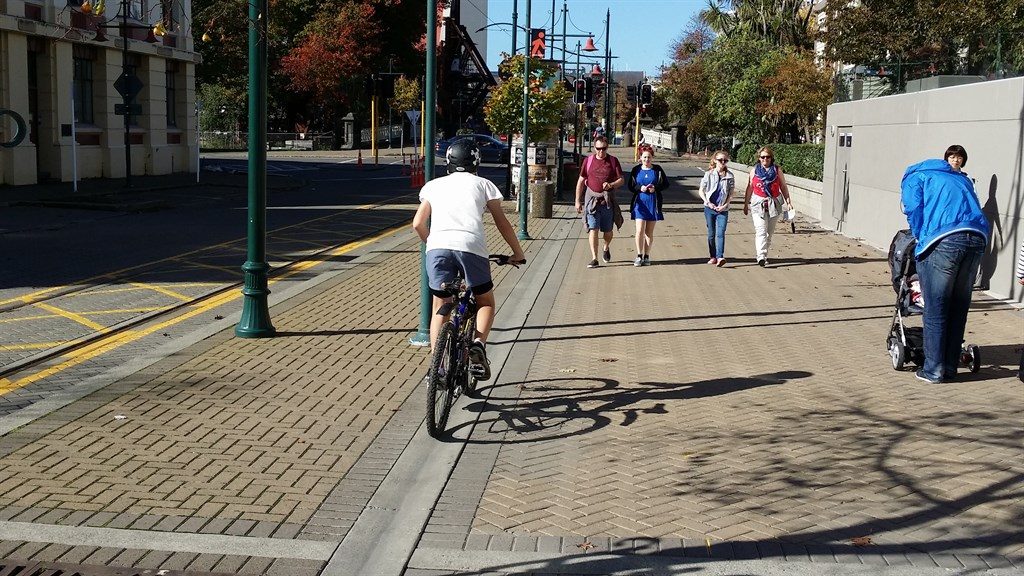 What do you think of these ideas for Worcester Boulevard?