So I'm in my new home now and it's slightly up into the Port Hills. This means a speedy ride downhill at the start of the day, but a little bit of a climb at the end (only 400m of riding, mind you). It's been ~15 years since I lived on a hill (in Wellington) and since then I've been relatively untroubled by serious gradients. But my new locale got me thinking about this topic.
One of the things that people often say about Christchurch is that it's great for cycling (compared to say Wellington or Dunedin) because it's so flat. Prior to my current shift, the biggest "hill" that I had to traverse on my commute to work was probably a 1m rise over the bridge by Riccarton House…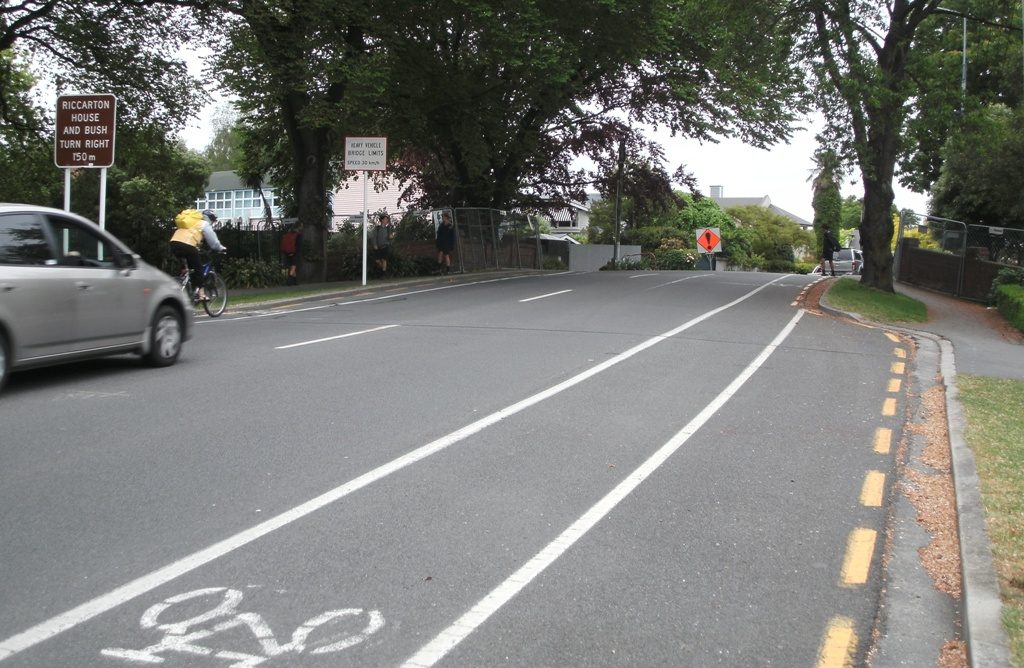 While that certainly minimises the exertion needed to get around by bike, flat places aren't all they're cracked up to be. For a start, they often make up for a lack of gradient by having persistent winds – it's a bit hard to hide from these when there's no hills in the way. In Christchurch, if it's not a howling nor'wester, it's probably a "beast'ly easterly". Want to enjoy cycling in other notably flat places like Palmerston North or The Netherlands? Be prepared for some good breezes…
The other thing that people forget about hills is that "what goes up must come down". Cycling on the flat is all very well but you have to pedal all the time. Contrast with a hilly place where, for half of the time, you can just cruise downhill without any effort. After grinding your way up a hill, I can tell you that it's a really nice reward to be able to freewheel down the other side!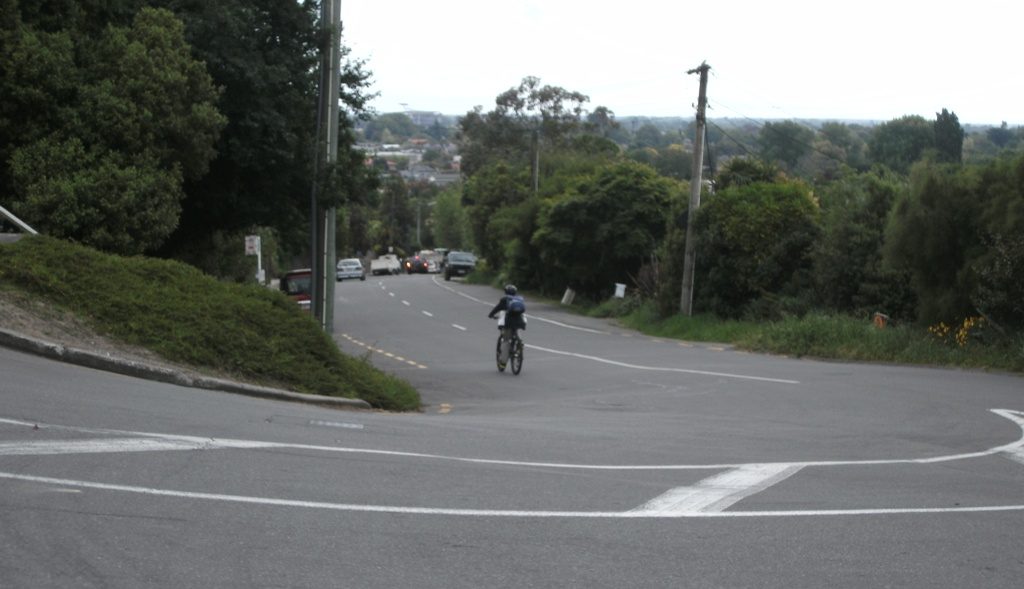 And of course most modern bikes have these great things called gears. They're not just there for decoration and, if you've never had occasion to really need your low gears around town, you'll be grateful for them when you encounter a decent climb. Even if you don't consider yourself particularly athletic, you'll probably be able to putter along up most hills using your lowest "granny gears" (and no doubt get fitter over time in the process).
(Hint: If you're going to be regularly riding some hills, that's probably the time to make sure that your gear changers, cables, etc are in good nick and adjusted correctly. I've discovered that I need to make a visit to the bike shop to get mine sorted out sooner rather than later; it's not wanting to shift down gears so readily at the moment!)
If getting back up the hill is too much on your bike, you might be able to take advantage of our bus services. All of the hillside bus routes provide bike racks to give you a breather getting home. Or you might even consider whether an electric bike would make your journey a bit more pleasant. And of course there's also no rule that says you can't just get off your bike and walk the really steep bits…
Do you prefer to stay on the flat? Or do hills add some "interest" to your ride?