Winter is closing in on us and soon it will be the shortest day of the year, AKA the winter solstice. So what better reason than that to celebrate and all get on our bikes for a fun ride around Hagley Park! The second Christchurch Winter Solstice Ride is being held on Friday 21st June in North Hagley Park, from 5.30pm onwards.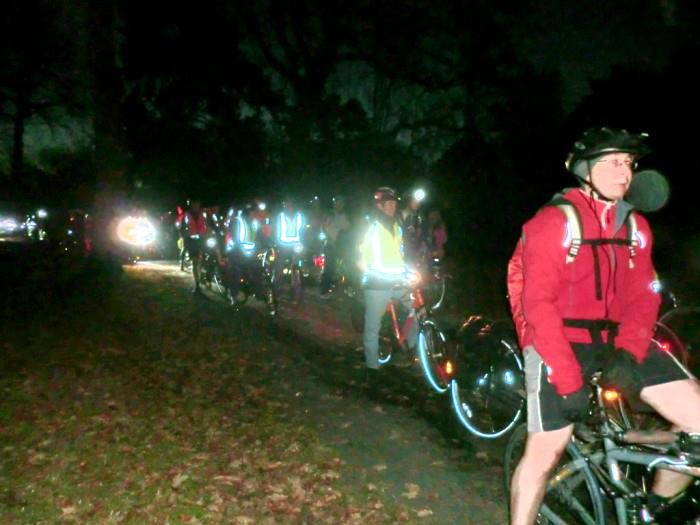 You might recall our mention of the inaugural Solstice Ride last year. Ian Wells was the instigator; long before we had definite plans for a cycle-friendly city and millions to be spent on cycleways here, he wanted attendees to remind those in charge of the city how much safe and convenient cycling should be a part of the rebuild. I guess, twelve months later, we've just about got our wish!
Unfortunately I was out of town the day of the 2012 ride. However, as I sat on the bus into town from the airport at the end of the day, I was struck by this constant procession of lights as we went along Harper Ave. An estimated 120 took part in the ride, and that many people all at once make quite a sight…
The ride starts at the North Hagley Park Armagh St Gates and goes counter-clockwise (i.e. starting north) around the park on the footpath or road – your choice. Afterwards, those keen to continue the festivities will adjourn to to a local pub (venue still TBC) for some food and drink and no doubt more discussions about how to help make Christchurch a world class cycling city!
Being a night-time event (the sun actually sets at 4.59pm that day), you will need some lights; in fact, the aim of the exercise is come bedecked with your brightest and coolest bike lights! So dig out every light or semi-glowing thing you have and strap them on. Maybe you might even find inspiration from our previous discussion about some of the snazzy bike light options out there. (even if, technically, some of them aren't legal yet – well, on the road at least…)
Again, the purpose of this year's ride is to support good cycling infrastructure in the new Christchurch. The goal this year is to have enough riders to completely encircle North Hagley Park with a ring of bicycle lights, to give a bright message to our city leaders. Hmm, how many would that need…400? 500?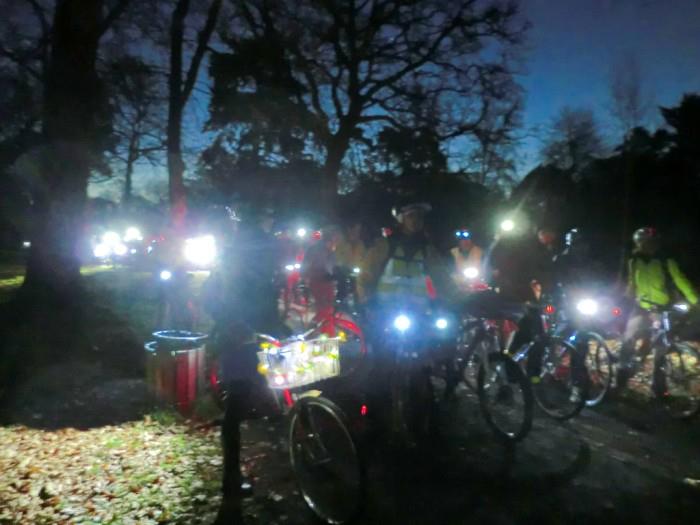 For more info, visit the Facebook page for this event (and let them know you'll be going). Already it looks like more than 120 people will be along. It will be happening, rain, hail or moonlight! Bring your friends and family and see you there…
Are you going? Have you got some lighting "bling" to show off?