Daylight savings ends this weekend and things suddenly get a lot darker if you're riding home at night. So, as the days get shorter, it's a good time to review what your visibility on a bike is like in dusk and darkness.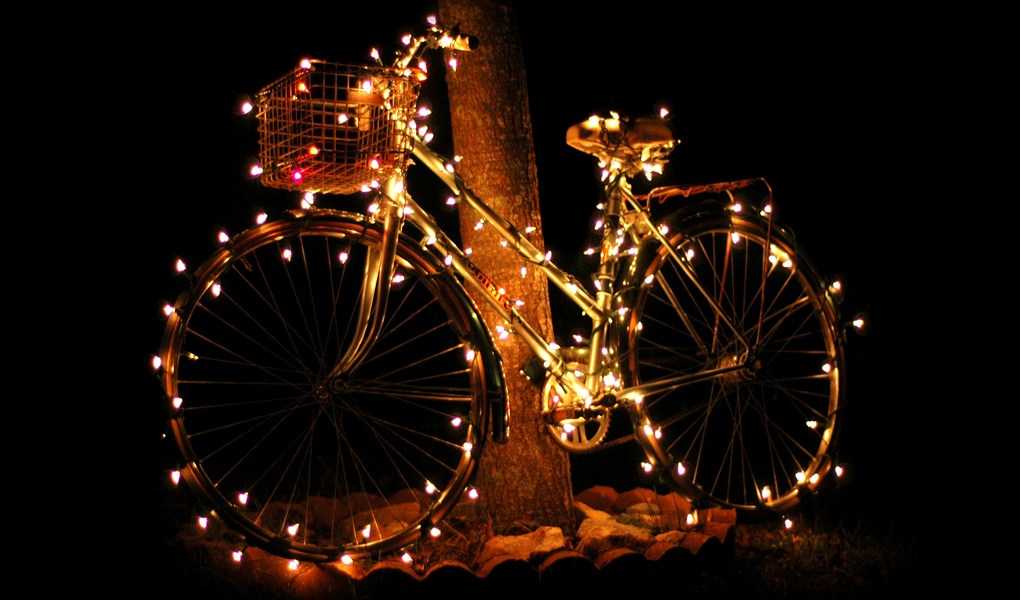 The law is pretty clear on what you must have on your bike when riding at night or in poor visibility (updated from Dec 2016):
A red or yellow rear reflector that is visible from 100m when light shines on it.
One or more steady or flashing rear-facing red lights that can be seen at night from 200m away.
ONE OR TWO white or yellow headlights that can be seen at night from 200m away. (only one of them can flash, and you could have one on your helmet)
Pedal retro-reflectors on the front & rear ends of each pedal, or you must wear reflective material.
You can also have additional front (not red) and side reflectors if you wish.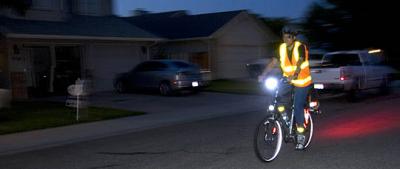 This really though is a minimum level and so you should consider what else you might want to do to (a) make yourself more visible, and (b) make it easier to see things in the dark:
You could get yourself a brighter set of lights. It's amazing some of the power that can be found in the latest technology. Last year Greater Wellington Regional Council did a very useful survey of more than 50 bike lights to test their actual effectiveness, particularly at different angles. While some were brighter than a dipped car headlight, others were near invisible at a slight angle from straight (a bit of a worry if you're relying on them to be noticed by others). Hopefully they will update their list; I'd love to know how well my new little Diamondback Lumina light stacks up against these.
You could wear some brighter reflective gear. We're certainly not keen on the call for mandatory hi-vis from some quarters, but in the right places it can be a useful accessory. This could range from simple ankle reflectors or reflective sash to full-on reflective jackets. If you have a backpack on, then a reflective backpack cover also makes sense.
You could make your bike more visible from side on. Some ways to do this include buying reflective tyres or wheel rims, putting reflective tape or wrappers on your frame, or attaching a bunch of spoke reflectors to your wheels (one keen soul even got his entire frame covered in reflective paint).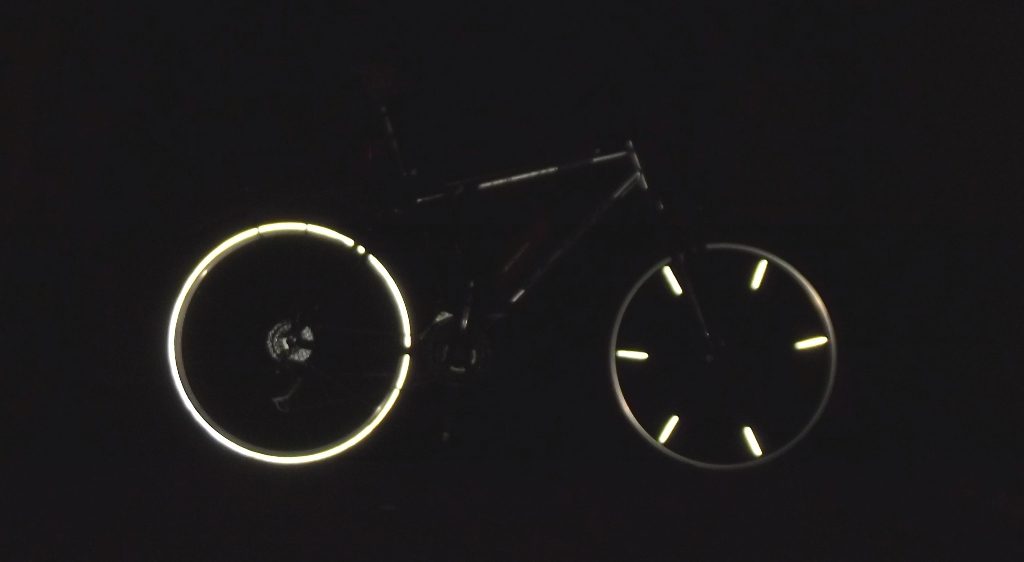 Interestingly one of the issues that is starting to crop up as bike lights get more powerful is whether they are too bright. The Cycling Advocates Network (CAN) recently called on riders to make sure that they weren't dazzling other road users with their lights. This could particularly be an issue if you have a rather strong helmet-mounted light.
Actual bike light practices in New Zealand always seem to be in advance of what the laws allow, e.g. everyone was using flashing bike lights before they were technically allowed. And so it is that a number of products are out there in the market that are not technically legal in NZ (yet), although I would be surprised if a Police officer pulled you up. Some examples include: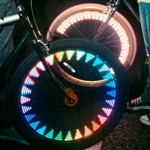 The very clever Pedalite pedal-mounted lights that are powered by the rotating movement of your pedals to provide flashing front, back and side lights.
Need a bike lane when there isn't one? Now you can get rear lights that use a couple of lasers to create your own bike lane! I bought one and it's interesting to see how much space cars seem to give you when passing…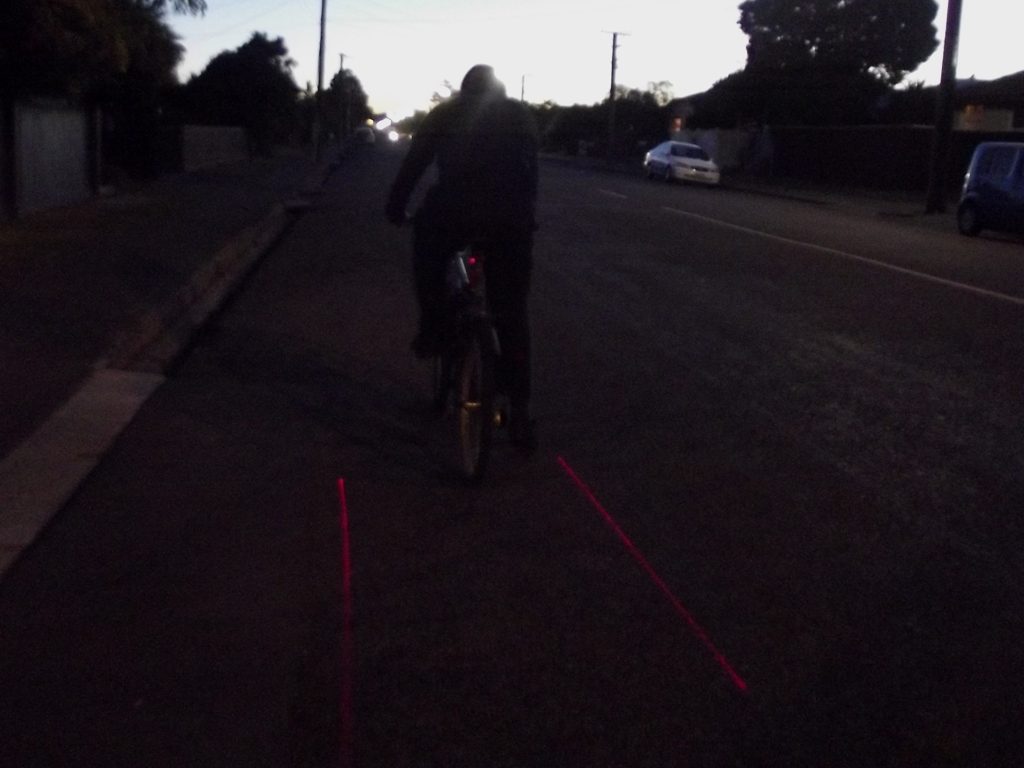 What are you preferred tools of choice for standing out from the crowd on your bike?