The draft Transport Plan for central Christchurch has attracted a lot of comment both positive and negative about its impact on cycling. Now the Council's Chch Transport Strategic Plan has just been finalised too, setting a city-wide 30-year vision for transport in Christchurch that also appears quite cycle-friendly. Probably one of the biggest concerns is how quickly (and how well) the rhetoric will turn into reality on the ground.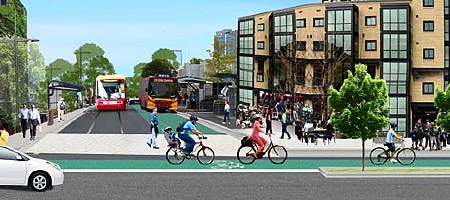 Spokes Canterbury, in commenting optimistically on CERA's draft Plan, called for the city's agencies to "develop a '1000-day Cycling Plan' that will see tangible and innovative changes in cycling provision and an increase in numbers within 3 years." So what might such a Cycling Plan look like?
Firstly, why 1000 days? Well, the original CERA plan had a convenient 100-day time-limit and the transport component has taken another 100 days. However, you won't get much physically built in 100 days, whereas in 1000 days (just under 3 years) you could expect to make some significant progress. There are some notable examples of dramatic changes happening in such short time frames, such as Seville, Spain (6000 bike trips up to 50,000 in 3 years after constructing 70km of bike tracks and other cycle-friendly initiatives) and Montreal, Canada (35% growth in numbers over 2 years following separated cycleways and bike-share scheme).
If we take the end of next March as our baseline (remembering that the final CERA Plan won't actually be finalised until after February next year) then 1000 days would take you until the end of 2015. That's a full 2½ years into the next Council Long-Term Plan (2013-22), the expenditure for which is currently being planned for. Although the CERA plan is only for the central city, it is sensible to consider city-wide initiatives because the two plans will feed off each other – to get cycle numbers in town you also need better cycling in the 'burbs too.
So what could you easily do in 1000 days?

Introduce 30km/h speed limits in all existing traffic-calmed neighbourhoods around the city (e.g. Addington, Papanui, Riccarton clusters), suburban shopping streets (like they've done in Wellington) and downtown.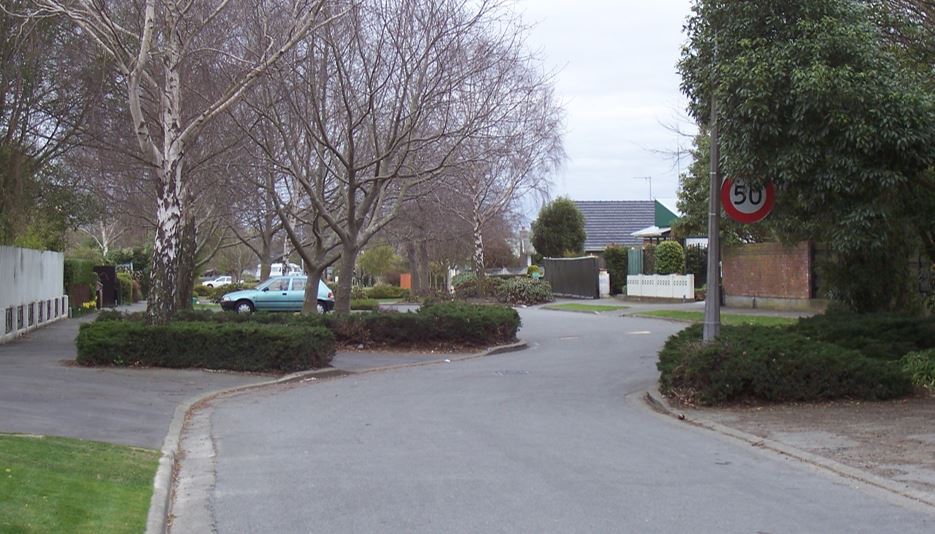 Install cycle route signage to show people the existing cycle-friendly routes we already have. There's already some promising examples of this along the new southern motorway cycleway: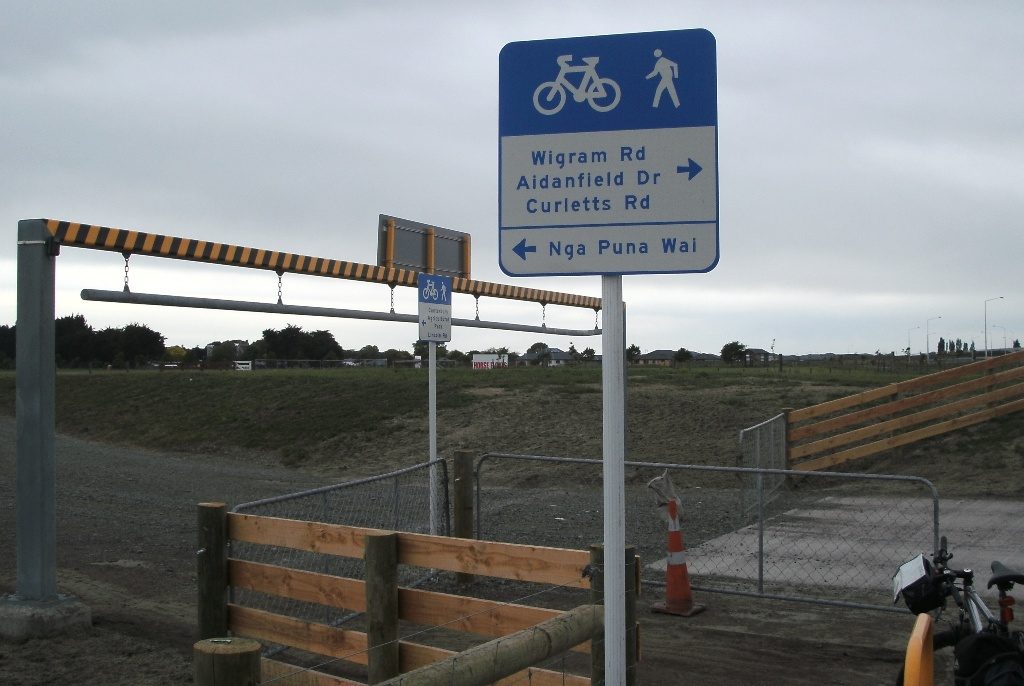 For the transitional city we keep hearing about: install lots of "PPP Infrastructure" – not the kind that Government is currently keen on, but "paint, planters, posts" to help provide separation for cycling quickly and easily (actually "parking" is another useful separator too). They were pretty quick to remove cycle lanes when they wanted to last year; I'm sure it's just as quick to add them. More permanent facilities can come later after the layout details have been fine-tuned and their success demonstrated.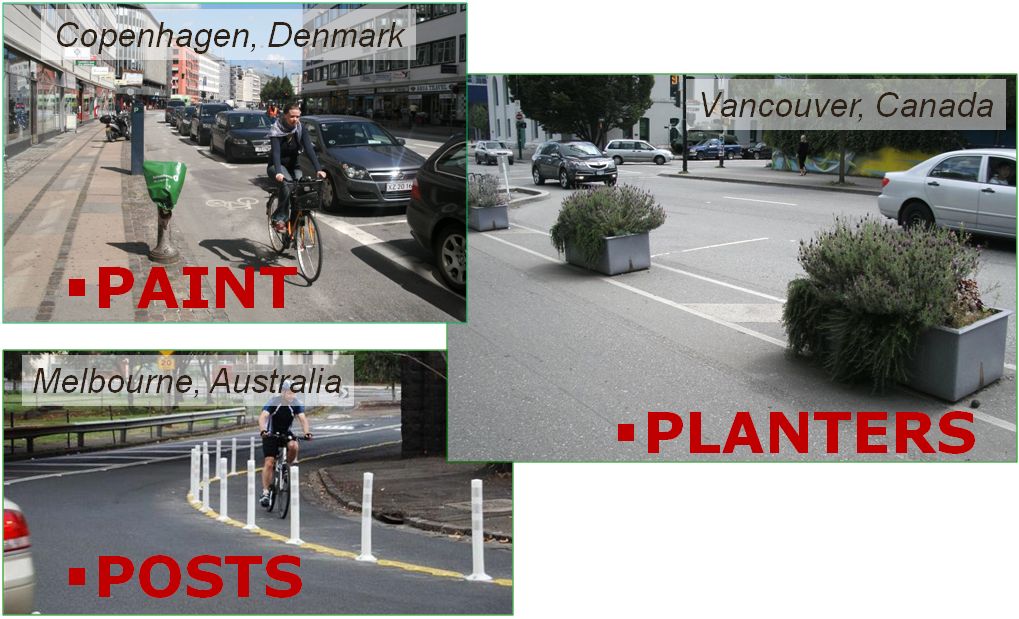 Install more bike parking; get more (good quality) racks in at the key destination spots (town, shopping areas, recreation).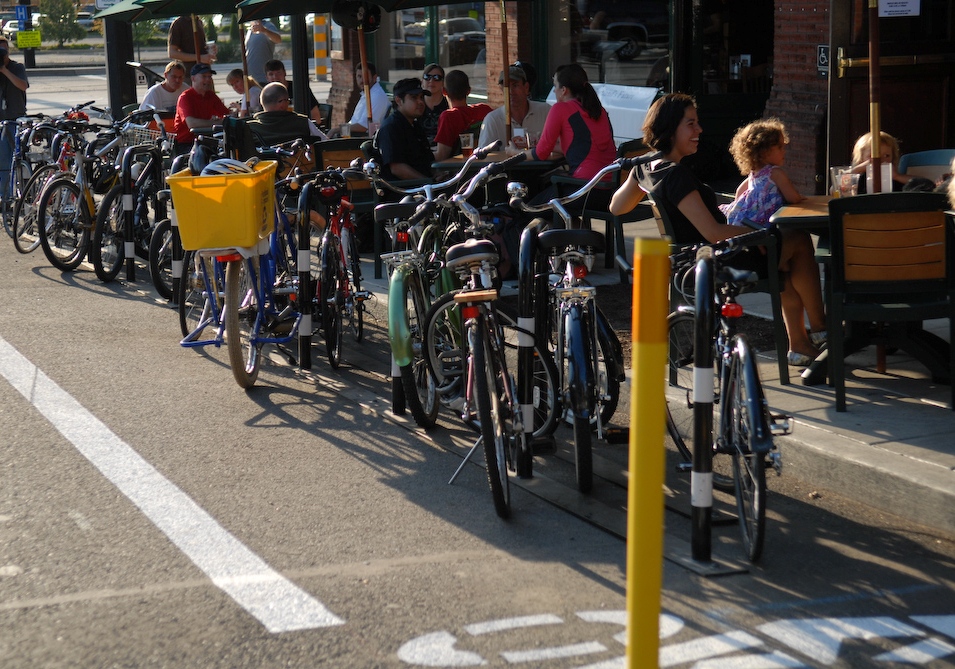 Implement a "quick wins" programme like that currently in Auckland, where anyone can suggest improvements to little pinch-points or missing links that make cycling just that little bit harder. Provide a relatively small pot of money to tackle the easy ones, e.g. remove barrier posts on alleyways, add missing kerb ramps, build little sections of new/widened pathway, new intersection cycle markings where there's already the space for it, remove one badly located carpark, fix a storm grate or service cover, and so on.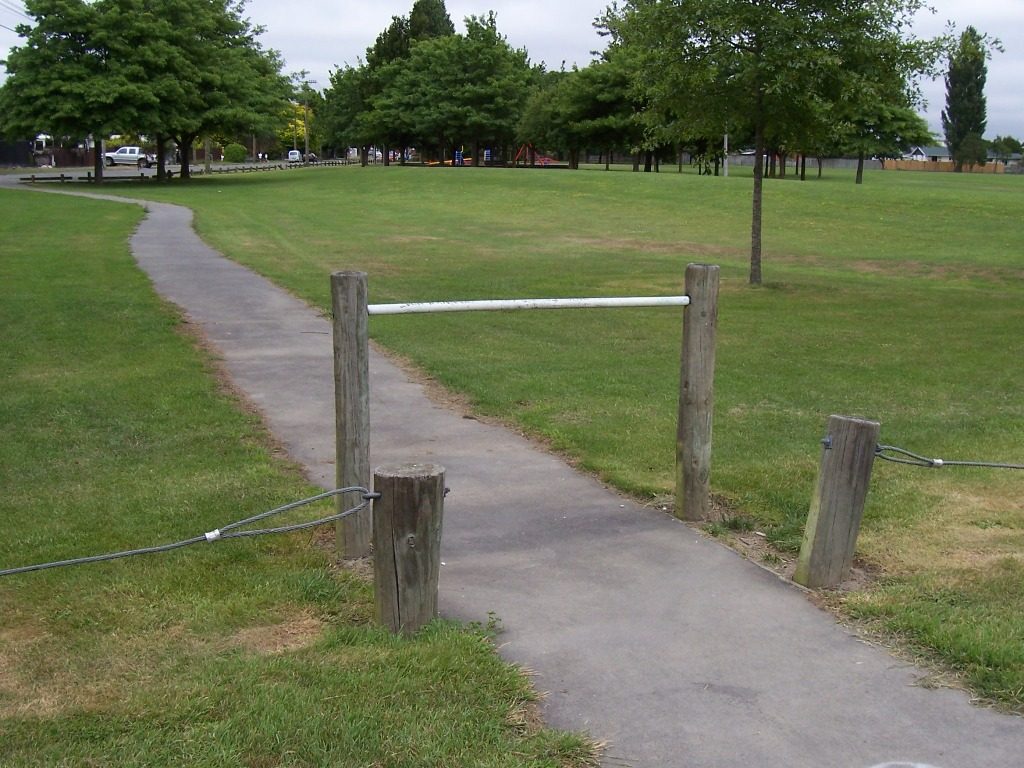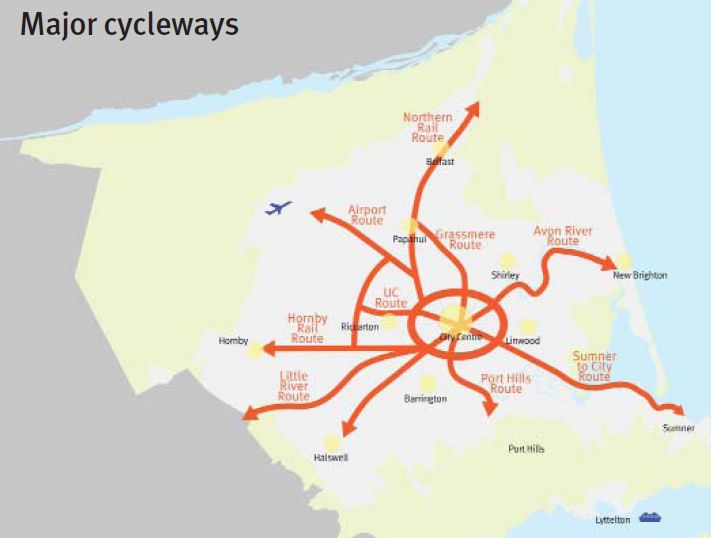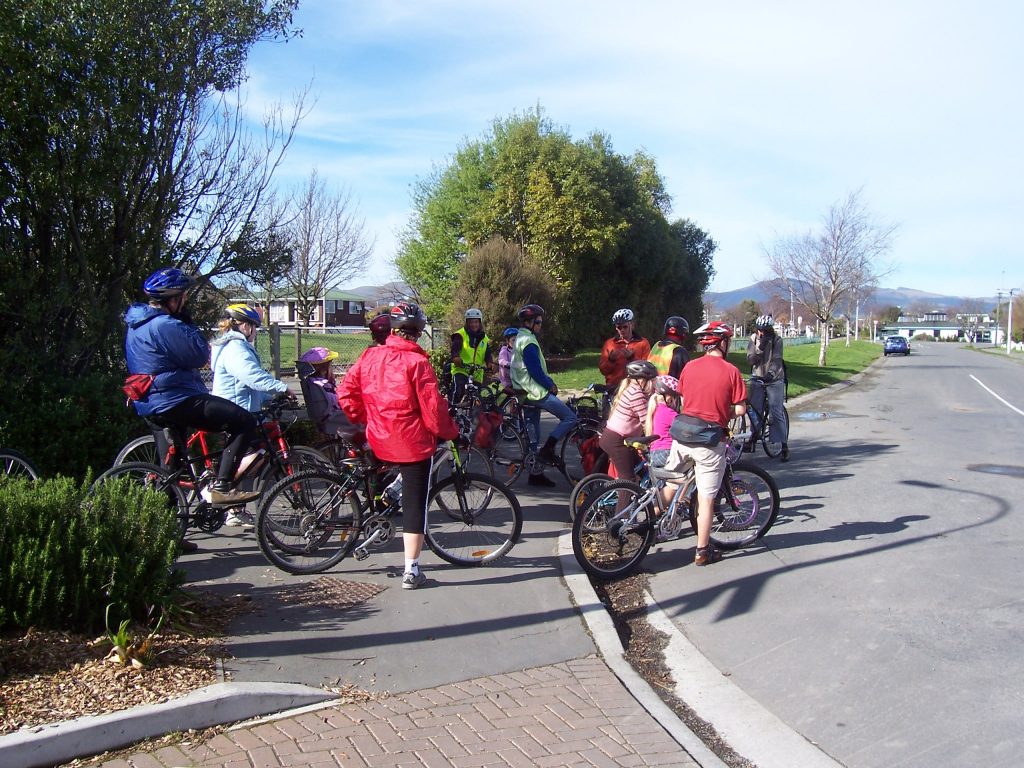 Perhaps you can think of other relatively easy ways to get some runs on the board.
What else should be in a 1000-day Cycling Plan?